The self-ruled island's position on the international stage has been severely curtailed by Beijing.
WHAT'S HAPPENING?
Beijing is employing a full-court press against Taiwan to accelerate unification.
KEY INSIGHTS
– Tsai's refusal to acknowledge the 1992 consensus is drawing Beijing's ire
– Crucial 'nine-in-one' elections on November 24 will be a major test for Taiwan's ruling DPP
– Though unlikely, unification before the end of Xi's second term in March 2023 would cement his prospects for a third presidential term
CARROTS AND STICKS
Just over two years into Tsai Ing-wen's presidency, Taiwan has seen a dramatic transformation in its foreign relations, with Beijing ramping up pressure on the isolated democracy. In contrast to the cooperative atmosphere cultivated by the Beijing-leaning administration of former president Ma Ying-jeou, Taiwan now finds itself beset on every front.
Taiwan's foreign allies are dwindling as Taipei is outmatched by Beijing's seemingly bottomless pockets of foreign finances. China's expanding People's Liberation Army (PLA) also signifies the approaching loss of Taiwan's security deterrent — in May, Chinese H-6K bombers and surveillance aircraft circled the skies around Taiwan's constrained borders. And at home on the ground, Taiwan is contesting claims of espionage said to have been practiced by its student population as well as the dissemination of fake news in the lead up to crucial local elections in November.
Beijing's campaign is creating a sense of urgency that time is fast running out and Taiwan's citizens are beginning to fully appreciate the trade-off being presented to them. In Taipei, the rise of pro-integration sentiments among residents presumably reflects mounting dissatisfaction with the current administration's defiant stance. Beijing's smart card initiative offering incentives to live and work on the mainland is suspected to be aimed at winning over such residents and further bolstering support for unification.
The Vatican's recent deal with Beijing over the appointment of Catholic bishops signals the leverage the Chinese Communist Party (CCP) is beginning to wield abroad that may soon directly impact Taiwan's majority Catholic allies. With the need to sure up legitimacy on the mainland before Xi Jinping nominates for a third term as president, these developments will underscore the basis for an ever more forceful policy.
LACK OF CONSENSUS
Beijing's increased pressure follows the Tsai administration's consistent refusal to acknowledge the "1992 consensus" that there is only "one China". This principle is generally interpreted as referring to the existence of one China, with different interpretations about which political entity constitutes 'China' – the mainland or Taiwan. The policy also upholds the peaceful status quo: no immediate reunification, no independence, and no use of force.
For its part, Tsai Ing-wen's government has presented an ambiguous stance on the consensus, something Beijing assumes is an underhanded representation of the Democratic Progressive Party's (DPP) traditional advocacy for independence. At El Salvador's recent ceremony to establish formal ties with Beijing — following renouncement of its recognition of Taiwan — China's Foreign Minister Wang Yi repeated the CCP's stance that "adhering to the one-China principle is a universally recognised international norm and the consensus of the international community."
From Beijing's point of view, the CCP's actions are legitimately aimed at opposing a breach of the previously stable status quo. Beijing's actions have precipitated a drop in the island's diplomatic partners from 22 to 17, foreign airlines and hotels have been pressured to refer to Taiwan as part of China, and international forums have been coerced into blocking the attendance of Taiwanese officials.
In a further escalation, Taiwan's Ministry of Justice Investigation Bureau recently said a probe found "unequivocal evidence" that Beijing was responsible for several fake news articles that aimed to manipulate Taiwanese public opinion. Taiwan's Mainland Affairs Bureau stated that China had fabricated stories about Taipei blackmailing students into spying for it, and called for Beijing not to use mainland students in Taiwan as political pawns.
In the lead up to the November 24 'nine-in-one' elections, Taipei reportedly plans to amend the National Security Act (NSA) to stop the spread of false information. Sometimes called Taiwan's "midterms" and considered nearly as important as the national presidential/vice presidential and legislative elections, it is thought the prevalence of such influences could tarnish the image of the DPP government. At the last round in 2014, pundits surmised that any pro-DPP result would likely see the DPP win at the 2016 election, which Tsai later did. If the linkage holds true, the instability and rising insecurity witnessed under the DPP could shift swing voters back into the arms of the Kuomintang (KMT) and another Beijing-leaning presidency.
XI'S REJUVENATION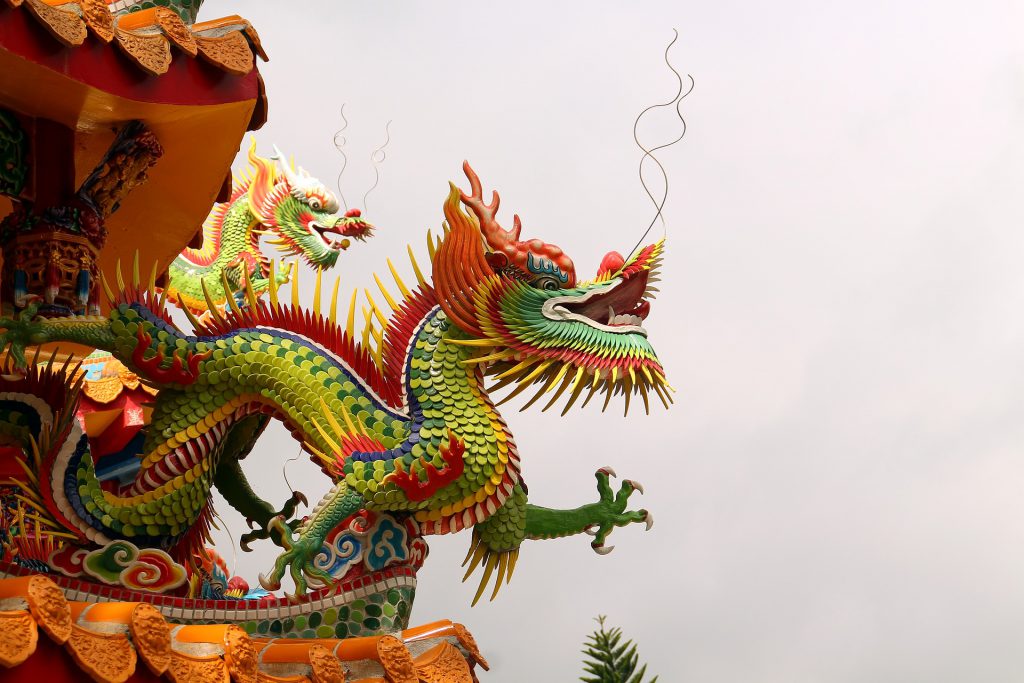 While a KMT victory would be welcomed in Beijing, the overall trend is unmistakable. Whether to spite the DPP or despite the KMT, Beijing's diplomatic assault is unlikely to halt. In the context of Xi's "great rejuvenation of the Chinese nation", anything less than annexation would be a political disaster.
For Xi, who since overseeing the removal of term limits for the presidency has been looking to cement his legitimacy, the prospect of a third term would be bolstered immeasurably by securing the CCP's core interest of national reunification.
But a Beijing-controlled Taiwan would herald a complete recalibration of security in East and Southeast Asia. Hence, the main impediment to reunification remains the US. As Foreign Brief reported in September, the recent signing of the US National Defence Authorisation Act (NDAA), which authorises mutual visits by navy vessels between the US and Taiwan (possibly to the major port Kaohsiung), is an attempt to reinforce the status quo. It has done anything but.
At the 19th CCP Party Congress, Xi said that Beijing would never allow "any individual, any organisation, any political party, at any time or by any means, to split any single piece of the Chinese territory". Drawing a line to Xi's comments Li Kexin, a minister at the Chinese embassy in Washington, told mainland media of the NDAA, "the day a US Navy vessel arrives in Kaohsiung is the day that our People's Liberation Army unifies Taiwan with military force". It is perhaps somewhat revealing of the present state of affairs then that Cosco, a Chinese state-owned shipping and logistics services supplier company, has recently gained indirect control over the Kaohsiung terminals.
Quietening Taiwan's supporters in the international community have helped draw attention away from such curious developments. By severing ties with Taiwan, El Salvador has locked in lucrative foreign assistance loans and grants; in contrast, Palau's ongoing repudiation of Beijing has seen the lucrative flow of Chinese tourists cut off. The Solomon Islands, which currently sees over 62% of exports shipped to China while simultaneously recognising Taiwan, will undoubtedly face a difficult decision in the coming years.
Though not explicitly tied to the fate of Taiwan, Beijing's recent signing of an agreement on the appointment of bishops with the Vatican raises questions over where the Holy See may eventually draw its line in the sand. Senior officials from the Vatican Secretariat of State said the agreement contained "no political or diplomatic connotations", indeed, reports of Beijing's ongoing repression of Christian minorities didn't appear to factor in the agreement. But all of Taiwan's remaining diplomatic allies are majority Christian populations. Should the Vatican adopt a non-interventionist line and drop recognition for Taiwan, Taipei should expect the Pope's followers to walk a similar line.
Although Taiwan may retain de facto independence for now, its days of international recognition appear to be numbered.