The ill-timed speech has revitalised the fortunes of the pro-independence party.
WHAT'S HAPPENING?
Chinese President Xi Jinping delivered a speech on the 40th anniversary of the 'Message to Compatriots in Taiwan' at a time when cross-strait negotiations seem unable to advance.
KEY INSIGHTS
– Xi's speech proved once again that the Chinese Communist Party remains rigid in its forty-year bid to negotiate a win-win outcome with its Taiwan compatriots.
– Tsai's attempt to gain control of cross-strait exchanges is unlikely to be met with affirmative action
– Xi's bending of the '1992 Consensus' may work in the interest of Tsai and put Taiwan's Kuomintang Party (KMT) in a tight spot
OLD POLICIES AND FALSE PROMISES
On January 2, Chinese President Xi Jinping kick-started the new year with an address on the 40th anniversary of the 'Message to Compatriots in Taiwan'. What was supposed to be a 'major' speech turned out to be a reinforcement of the current knowns: Taiwan was defined as a "core interest," cross-strait issues as "family affairs" and reunification as "an irresistible trend"; insistence on the "1992 Consensus"; the scientific model of "One Country, Two Systems"; a "spiritual reunion" through kinship and the promotion of Chinese culture; and the reaffirmation of the right to use force against pro-independence activities and foreign intervention.
There was little new in Xi's proposals for a "deep and integrated development" to connect economic infrastructure, resources and industrial standards or for an institutional arrangement to "elect representatives for extensive and in-depth democratic negotiations on cross-strait relations." The former is a continuity of the 'Three Links' policy while the latter is redundant – cross-strait relations are already managed by the Mainland Affairs Council and the Taiwan Affairs Office.
What was interesting was Xi's emphasis that reunification must be based on "Taiwan's reality" – a reality with which he is out of touch. Xi's assurance that "Chinese people will not fight against each other" ignores the majority of people in Taiwan who increasingly do not view themselves as "Chinese," according to a survey conducted by the National Chengchi University's Election Study Center in June 2018. His promise to embrace pro-unification compatriots and oppose the few separatists also leaves out the majority of Taiwanese who remain comfortable with the present status quo of no independence and no reunification.
More importantly, Xi's insistence on the People's Republic of China's (PRC) interpretation of the "1992 Consensus" is unacceptable to Washington and the two major parties in Taiwan. The US has merely acknowledged – but never accepted – the PRC's position that the mainland and Taiwan belong to "one China" with an ultimate goal for reunification under "One Country, Two Systems." Instead, it takes no position on the "1992 Consensus" and leaves the question of reunification to be resolved peacefully between Taiwan and the PRC. As for Taiwan's ruling Democratic Progressive Party (DPP), it rejects any such consensus as having been reached in 1992, and the opposition KMT views the consensus as only "one China" with differing interpretations.
Xi's unyielding stance thus places cross-strait negotiation in an enduring deadlock. The declining state of democracy in Hong Kong, large-scale repression in Xinjiang, and the increasingly 'Orwellian' system of governance in the mainland will further deter Taiwan from entertaining any such thoughts of reunification under "One Country, Two Systems," as Xi's promise to "fully respect the social systems and lifestyle of Taiwan compatriots" is unlikely to be upheld.
Without understanding and accepting these new realities in Taiwan, no matter what Xi offers, they are unlikely to appeal to the Taiwan populace. Instead, his emphasis on the old policies only serves to reinforce the image that he – and the CPP – is archaic and rigid in brokering a deal that is amicable to a democratic Taiwan.
TSAI PROTESTS
Taiwanese President Tsai Ing-wen has rejected Xi's definition of the "1992 Consensus." However, her own 'four conditions' for development in cross-strait relations make negotiations with the mainland difficult, as the CCP can never accept the condition to "face the reality of the existence of the Republic of China (Taiwan)" given the ramifications for the CCP's legitimacy.
Tsai's rejection of Xi's proposal for institutional arrangement and her attempt to control cross-strait exchanges are also unlikely to be met with affirmative action. For one, individuals, businesses and various political parties and social groupings in Taiwan have been engaging in both overt and covert transactions with Beijing since Taiwan's democratisation, and legal actions to punish these individuals and groups have not served to deter future offenders. Beijing is also likely to continue to bypass Taipei to engage directly with counties, cities and the younger generations to win 'hearts and minds'; it has offered benefits for supporting pro-reunification activities and punished pro-independent camps with targeted sanctions and political ordeals. It remains to be seen whether Tsai's proposal for a three-part security network for cross-strait exchanges will be effective in countering the CCP's United Front tactics and alleged election meddling.
AN UNWISE MOVE AT A WRONG TIME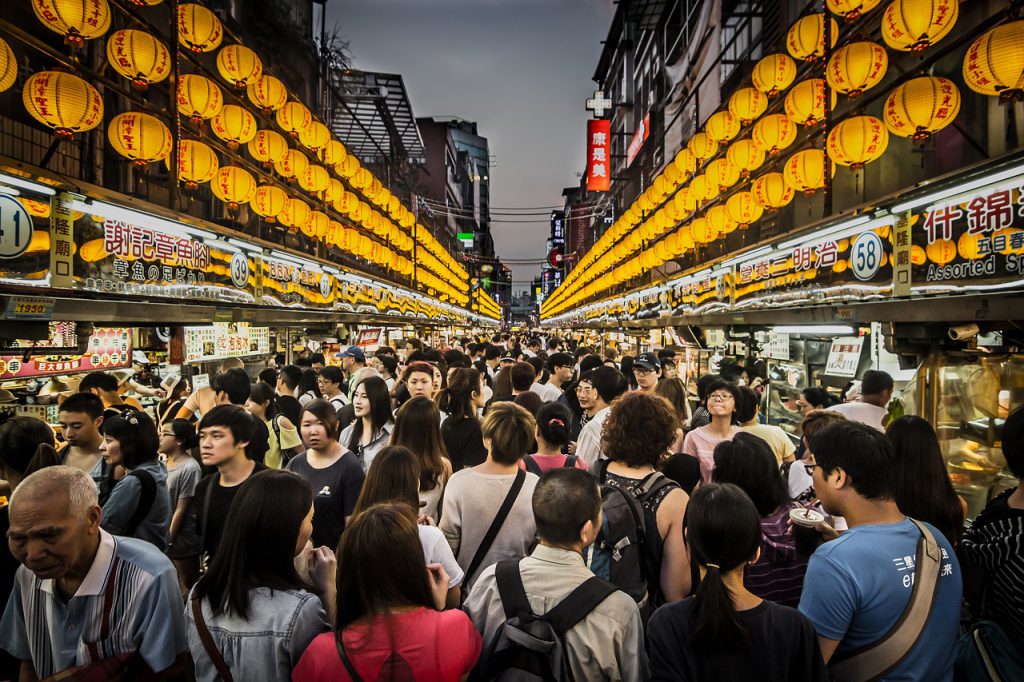 Xi's Taiwan speech has backfired. Just as Taiwanese people were prioritising domestic problems accentuated by Tsai's governing failures, Xi's speech served to remind and reignite their opposition and anger towards the PRC.
According to a Cross-Strait Policy Association survey, the majority in Taiwan refuse to accept Xi's "1992 Consensus" after his speech. Tsai, who was close to being ousted by a coalition of pro-independence ('Green') leaders, is also back to resisting calls for her to forgo re-election: "my unshirkable responsibility as a democratically elected head of state is safeguarding Taiwan's sovereignty and our democratic way of life… No one person has the final say in this matter." Xi's speech is thus likely to rekindle reunification politics as a salient issue in the lead up to the 2020 General Election, and Tsai may exploit this momentum to reconsolidate her approval ratings from the pan-Green coalition and those who oppose unification with the mainland.
Furthermore, Xi's position on the "1992 Consensus" may undermine the KMT's cross-strait bargaining power and accelerate its political marginalisation. The KMT has traditionally been a much more capable negotiator than the DPP due to its willingness to uphold "One China"- albeit with differing interpretations. To a great extent, this has appealed to the pan-Blue (pro-reunification) coalition, as was the case when former KMT leader Ma Ying-jeou won against DPP's Chen Shui-bian in the 2008 presidential election. Xi and the previous Hu Jintao administration were also more tolerant of the KMT during Ma's tenure, muting calls for "One Country, Two Systems" and negotiating with Ma on equal footing at the 2015 Singapore Summit.
With the DPP's 2016 comeback and Xi's return to exploring the scientific model with an explicit proclamation for reunification, this places the KMT in an awkward position. It may no longer be able to use the "1992 Consensus" as a political card to kick-start cross-strait negotiation and contest elections as readily as in the past, given the weakening of the shared understanding between the KMT and CCP. Xi's speech may therefore benefit Tsai at the expense of the KMT, and KMT leaders may have to reappraise their cross-strait policy to appeal to the Taiwanese public.