China's 'president for life' may face unexpected resistance at the Beidaihe conference.
WHAT'S HAPPENING?
The Chinese Communist Party has regrouped at Beidaihe as President Xi Jinping's leadership faces its first significant test since term limits were abandoned.
KEY INSIGHTS
– Senior Communist Party officials have convened for a secretive annual meeting
– Fallout from US-China trade war is likely dominating discussions
– Public relations policy is under review while Beijing doubles down on trade and the economy
SHALLOW WATERS OF THE BOHAI SEA
Following Washington's decision to impose another round of tariffs on Chinese imports, Beijing this month announced plans to retaliate with 25% tariffs on a further $16 billion worth of US imports, bringing the total value of goods targeted by both countries to $100 billion. Despite ongoing woes in the wake of the trade war, including significant year-to-date declines in major Chinese stock exchanges and a 9% decline of the renminbi since mid-April, President Xi Jinping's administration seems set on continuing the fight. Yet as a secretive annual conference in Beidaihe comes to a close, there remains much speculation about the extent to which Xi's particular style of authoritarian leadership is to blame for China's growing list of ailments.
The Beidaihe conference, a Camp David-esque informal gathering of current and retired Chinese Communist Party's (CCP) luminaries, is often viewed as an opportunity for casual socialisation and reflection on the current state of China's most pressing social and political issues. Adjacent economic concerns, Xi's apparent cult of personality has caused serious anxiety, drawing attention to government inefficacy amid an ongoing vaccine scandal, the collapse of China's shadowy peer-to-peer lending system, and the fractiousness of rampant Chinese nationalism. All of this has prompted a rare and noteworthy show of dissent within party and academic circles.
Amidst such scenes, observers wonder how events in 2018 will have affected the tone of meetings. In recent years, the old style of collective leadership has seen a diminished impact on official party policy, particularly as Xi seeks to centralise internal decision-making. As if to apprehend any possible factionalism before the conference, the party's 25 most senior leaders reportedly reiterated a long-running commitment toward deleveraging and for reform of structural issues to ensure economic stability. Yet in the same breath, Xi is reinvigorating his aggressive stance on US trade, flying in the face of the concerns of the broader party edifice. Greater strains of dissent will undoubtedly continue to emerge, signalling a significant issue area for the year ahead. As such, whether Xi can contain dissent both at home and abroad remains to be seen.
THE HIDDEN RULER
Though China had been thought of as holding the stronger position at the breakout of a trade war with the US, the mood has undergone a substantial about-face. During discussions with the US trade delegation, rampant nationalism within Chinese media was cited as a main cause for concern, prompting a more staunch line in the US approach to the dispute. The failed attempt to call US President Donald Trump's bluff has seemingly heightened tensions and precipitated the escalating tit-for-tat tariffs that have shaken the domestic Chinese market.
Xi reportedly had been the foremost interrogator with Washington, sidelining the more reserved office of Vice Premier Liu He. In the lead up to the Beidaihe conference it is telling therefore that several Western media reports described a letter, circulated in early July, by party elders such as Jiang Zemin, Hu Jintao, Zhu Rongi, and Wen Jiabao that urged the leadership to review economic and diplomatic policies.
With no US-China trade détente on the horizon, the CCP is shaking up its propaganda and Internet leadership as it tries to improve the country's image abroad and ensure views online and within academia toe the CCP's line. Ideology chief and strategist Wang Huning, the foremost architect of Xi's premier vision — the "China Dream" of a strong and prosperous Chinese nation — has been accused of mishandling the propaganda. As a result, several media items, including documentary films such as Amazing China, and the tone of state news and current affairs articles, have been played down. The People's Daily in particular published three commentaries in early August criticising discussions in the Chinese media that exaggerated China's technological and military achievements. Xi's other hallmark policy, Made in China 2025, has similarly diminished in prominence among the party's host of ambitious policy directives.
LESSONS FROM LIANGJIAHE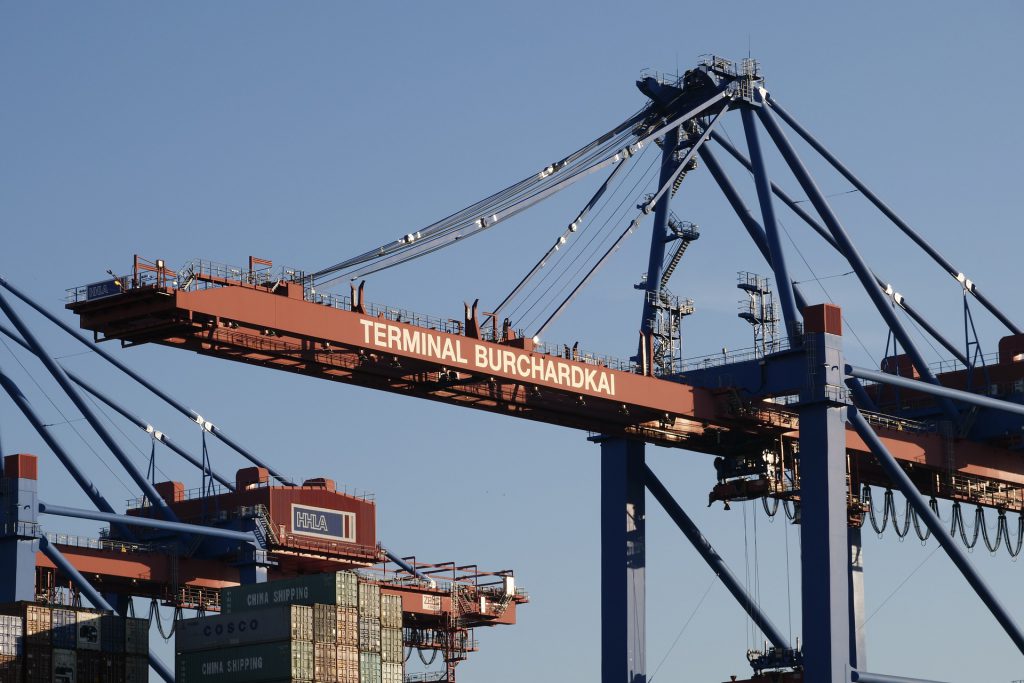 Though Xi's platform has undoubtedly been shaken, there is no clear indication that the Beidaihe conference has prompted any significant shift in policy other than that already discussed. As the conference presumably winds down, much of the propaganda directed at the US has gone unchallenged. Oddly, in the weeks leading up to the first round of tariffs, Chinese state media had received instructions to avoid direct criticism, or rather provocation, of Donald Trump. Yet in an apparent rebuke of this earlier directive, Chinese state media have again begun to employ numerous refrains to mock US optimism, particularly that of the braggadocious Trump. The shift of focus from the triumphalist rhetoric of China's rise to that of a more critical position of the US is noteworthy, particularly as the image of a strong China had been previously championed so fiercely by Xi.
But with more evidence of the unstable foundations of China's economy beginning to weigh on investors concerns about the future of the trade war, the party has sought to deflect consternation. The unearthing of less than savoury threats to China's growth increasingly pose a dual threat to standards of living and the legitimacy of CCP rule, particularly given the intractable cultivation of Xi as China's 'core' leader. With Xi's delegation seemingly incapable of finding a coherent strategy from which to negotiate a favourable outcome with Washington, the party may soon run out of scapegoats like Wang Huning for Xi to divert scrutiny towards.
The prospect for a leadership challenge remains unlikely. Yet questions remain as to the broader response the CCP will take. Such blunders may continue to provoke inefficacy as the senior CCP administration dismisses legitimate criticism and instead seeks to tighten its grip on Chinese society and governance — a typical reinforcing structure of authoritarian regimes. Whatever the case, just seven months after the CPP leadership abolished constitutional term limits, the apparently unassailable reputation of Xi Jinping now appears surprisingly insecure.