EAST AFRICAN COMMUNITY MEETS PUSH FOR TRADE DEAL Having been postponed three times, the East African Community (EAC) summit will
EAST AFRICAN COMMUNITY MEETS
PUSH FOR TRADE DEAL
Having been postponed three times, the East African Community (EAC) summit will finally take place on Saturday, with leaders from Tanzania, Kenya, Uganda, Rwanda, Burundi and South Sudan converging on Dar es Salaam.
Ever since its re-inception in 2000, the EAC has worked to increase cooperation and integration between its six members, including ambitious projects such as introducing a single regional currency. The end goal? A tightknit confederation not dissimilar to the European Union.
However, reality has so far gotten in the way of these political dreams. The latest area of contention between the EAC is a proposed trade deal with the EU—the Economic Partnership Agreement, which seeks to facilitate the $7 billion worth of trade between the two regions. Negotiations on the deal were completed in October 2014.
While Rwanda and Kenya unilaterally moved forward and ratified the deal last year, others have expressed reluctance over fears that increased competition could hurt their economic development.
Although the trade deal is on the agenda for Saturday's summit, progress is unlikely.
INDONESIA'S FOREST BAN EXPIRES
NEIGHBOURS PRESSURE FOR RENEWAL
Indonesia's moratorium on issuing new forest-clearing licenses will come to an end on Saturday. The scheme was introduced in 2011 to stop the rapid conversion of forests and peatlands to cater for the palm oil industry.
While Indonesia has been reluctant to implement a comprehensive ban on forestry in order to protect the lucrative palm oil industry, the dire economic consequences of these practices were realised in 2015. Three months of out-of-control fires and haze caused an estimated $16 billion in damages, respiratory problems for half a million people and emitted more greenhouse gasses than Germany does in an entire year. Regional neighbours including Singapore and Malaysia also suffered under the choking haze that rolled off Indonesia's islands.
The country's environment ministry and neighbouring governments will join forces to petition the government to extend the moratorium for another two years—the third such extension.
However, even if the suspension is extended, Indonesia's haze problems will continue. Moratoriums don't apply to existing plantations and are ignored by those who operate the two-million hectares of illegal plantations in the country.
SAUDI ARAMCO TO SIGN JOINT VENTURE DEAL
IPO OUTLOOK GLOOMY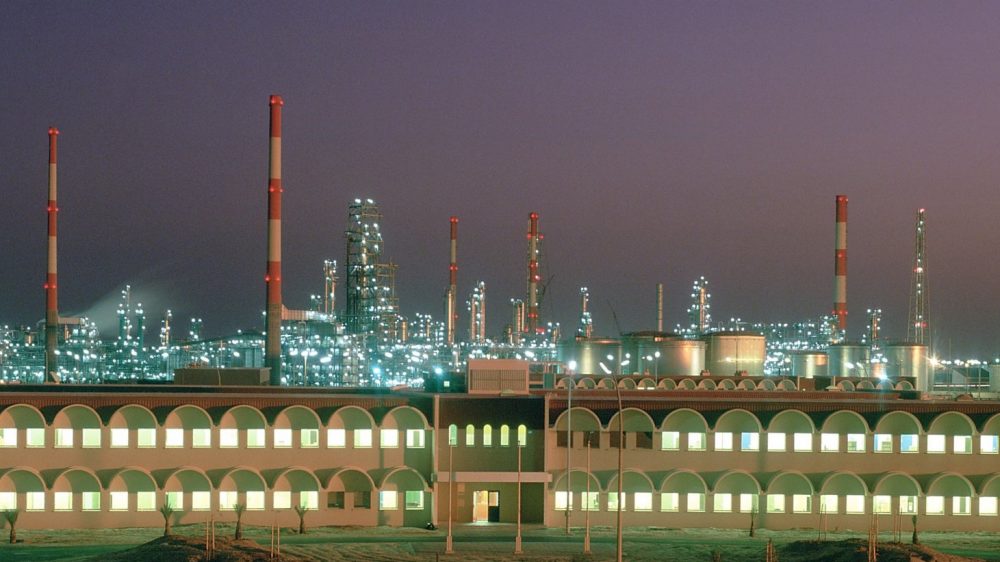 Saudi Arabia's state-owned oil giant is expected to sign agreements with at least 10 US companies on Saturday, as President Donald Trump touches down in Riyadh for his first foreign visit. While the deals are expected to go down without a hitch, Saudi Aramco's planned IPO—which the Kingdom's rulers boast will be the largest in history—has run into trouble.
Last year, Saudi Arabia announced it would privatise up to 5% of the oil giant in return for $100 billion, placing the company's value northwards of $2 trillion. But despite a 35% tax cut, Riyadh is being urged to lower their expectations considerably—perhaps by more than half.
While the actual figures are yet to be realised, the downgrade will have serious ramifications; the revenue from Aramco's IPO was meant to kick-start Riyadh's plans to diversify the oil-dependent economy.
Next week, OPEC members are likely to agree on extending an OPEC production freeze But this is unlikely to alter the structural decline of the oil industry.