TEMER IN TROUBLE Brazilian lower house votes on corruption charges The Brazilian Chamber of Deputies will vote today on whether
TEMER IN TROUBLE
Brazilian lower house votes on corruption charges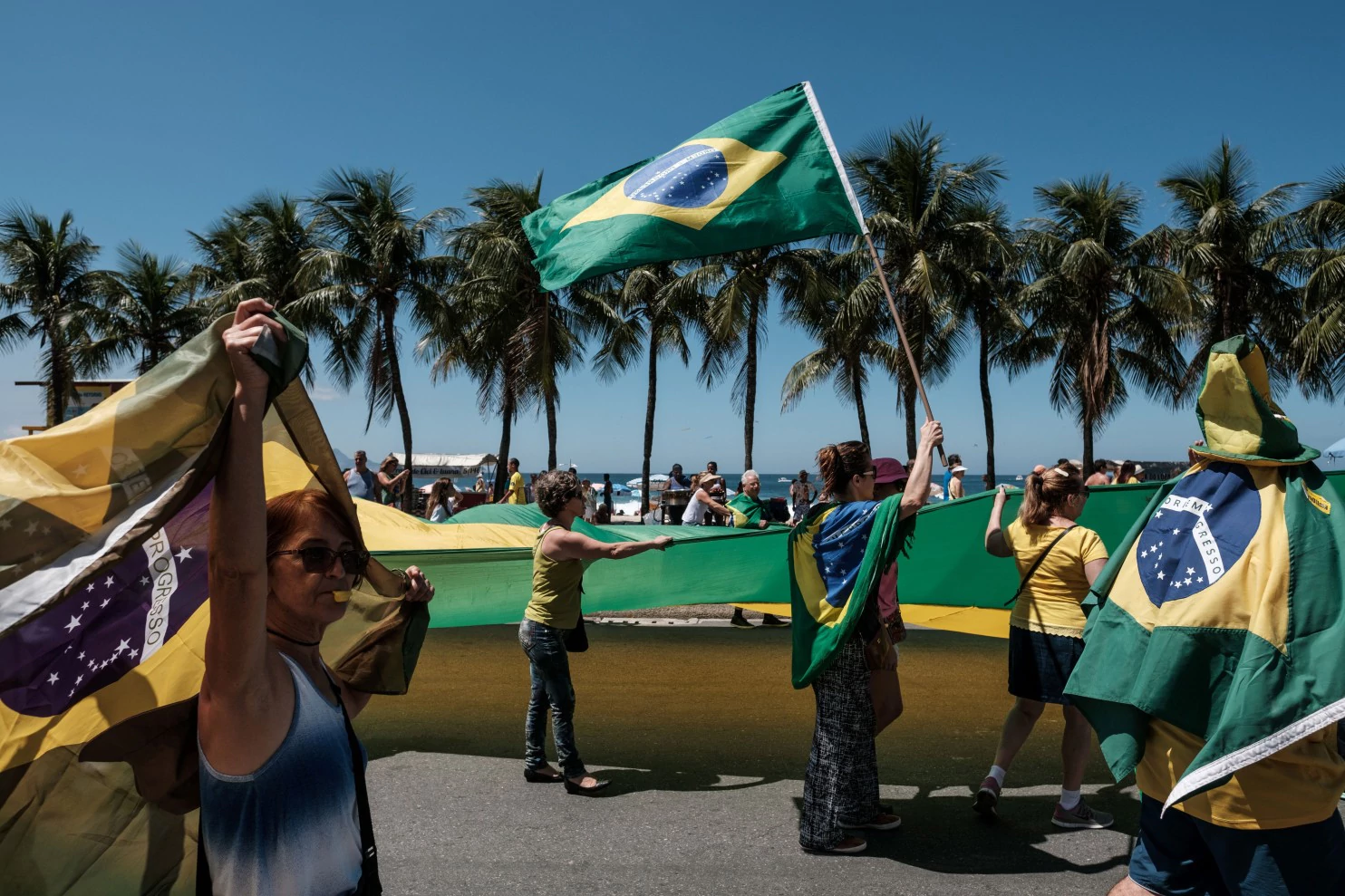 The Brazilian Chamber of Deputies will vote today on whether or not to send President Michel Temer to stand trial before the Supreme Court for obstruction of justice.
The first serving Brazilian President to face criminal charges, Temer came to power after his leftist predecessor Dilma Rousseff was impeached last year.
Temer survived a similar vote 263-227 in August on charges that he took bribes from Joesley Batista, the former chairman of the massive meatpacking firm JBS. But the emergence of a new recording from Batista that appeared to show Temer bribing a witness led Attorney General Rodrigo Janot to file a second round of charges last month.
The Brazilian scandals have brought Temer's approval ratings down to the single digits while delaying his free-market agenda intended to pull Brazil out of sluggish economic growth.
Given that Temer's allies only need to win one-third of the Chambers 513 votes to block a trial, he is likely to carry the day. If he does, expect Temer to push more aggressively to push for privatising public industries and slashing spending.
Delve deeper: Operation Car Wash: cleaning out Brazilian corruption
CYBER-PUNKED
Kaspersky to face US hearing over espionage claims
Eugene Kaspersky will face a US Congressional committee today to address allegations that Kaspersky Lab, a Moscow-based cybersecurity firm, assisted Russian government-backed hacking of the National Security Agency (NSA) in 2015.
The breach occurred when an NSA contractor removed highly classified cyber secrets from the NSA without authorisation. According to Israeli intelligence, Russian spies then allegedly hacked the data from their home computer which used Kaspersky software and was the reason behind President Trump's ban of Kaspersky software in government last month. To combat the accusations and allay consumers' fears, Kaspersky has responded by announcing a 'comprehensive transparency initiative', which includes submitting its source code for independent review.
Given the frequency of high-profile attacks in recent years, some fear the cybersecurity industry is becoming increasingly Balkanised, making cross-border crime harder to fight. While Kaspersky fervently denies complicity, it faces an uphill battle to restore public confidence.
A LACKLUSTRE PERFORMANCE
Data on UK third-quarter growth to be released
The Office of National Statistics is to publish preliminary data on the UK's economic growth for the third quarter today. It will likely show a lacklustre performance that is due to continue into 2019 as investors remain cautious over the prolonged Brexit negotiations.
The forecast is expected to confirm GDP growth of 0.3%, a repeat of the last two quarters which were the weakest since the first six months of 2012. The pound's 15% depreciation since the 2016 Brexit vote has seen the consumer price index rise and business confidence sink. This comes ahead of a probable interest rate hike by the Bank of England next week to maintain inflation near the 2% target.
With many Conservative's pushing for "Brexit now", May's government cannot let OECD pessimism over the slim prospects of a deal hamper the negotiations, which could see the economy take a £40bn slash by 2019 if no deal is reached.
HAPPENING ELSEWHERE…
Iraq's PM consults with Turkish partners on Kurdish issue
Iraqi PM Haider al-Abadi will be in the Turkish capital today seeking support to push back against Iraq's Kurdish Regional Government. Turkey and Iran have declared their opposition to Kurdish independence movements inside Iraq amid fears of a similar campaign by the Kurdish minorities within their own territories.