Moldova's New Government Aims Toward Europe and Reform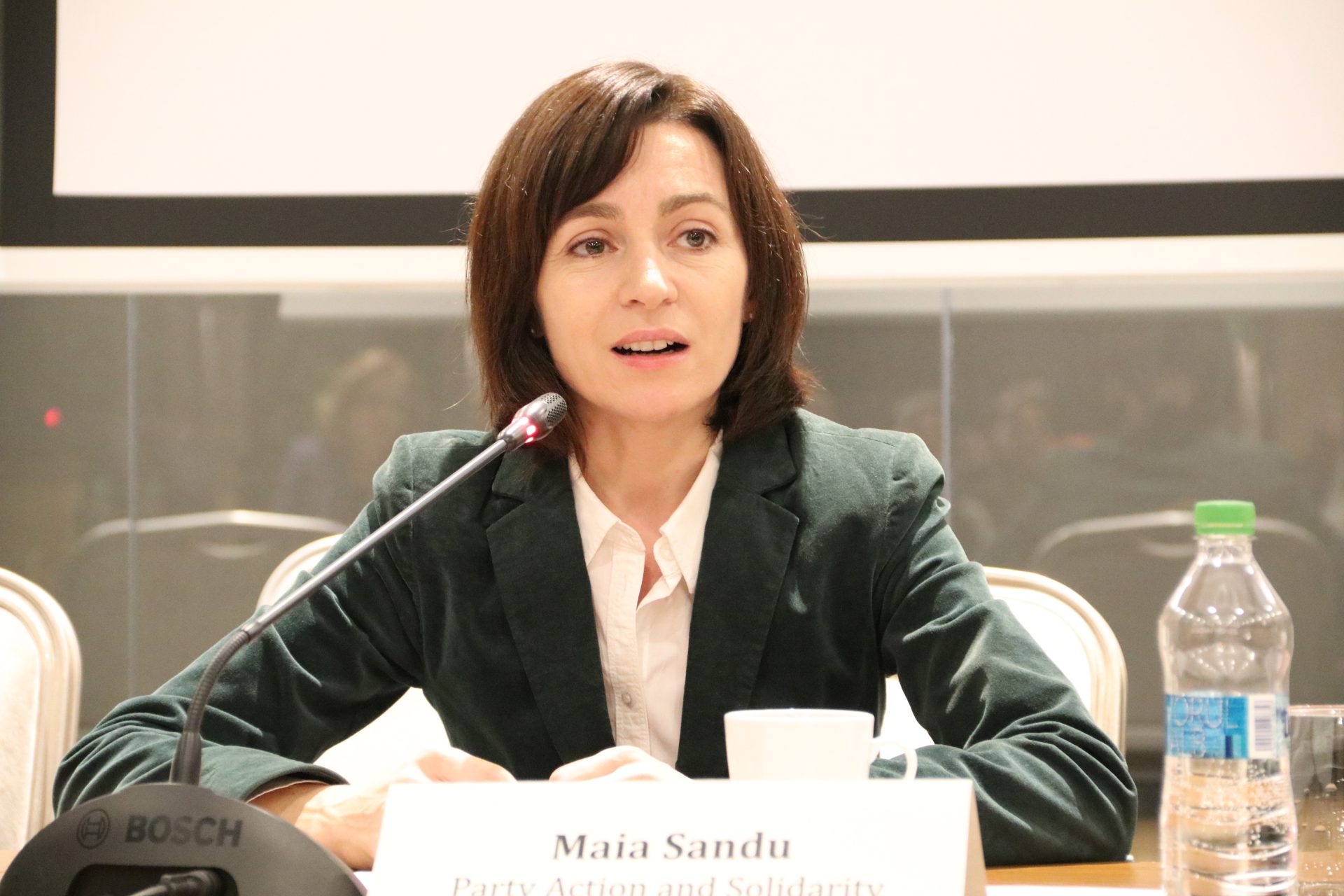 WHAT'S HAPPENING?
The pro-European "Action and Solidarity" (PAS) party won a parliamentary majority in the July 11 snap elections. President Maia Sandu's nominee for Prime Minister, ally Natalia Gavrilita, and Gavrilita's proposed cabinet were confirmed and inaugurated on August 6.
KEY INSIGHTS
– Planned anti-corruption measures will likely be initially limited to judiciary reform
– Demonstrated effort toward oversight will boost Western relations and financial assistance
– Pragmatic relations with Russia will likely be maintained
– The disputed territory of Transnistria will likely continue to hinder external ties
NEW GOVERNMENT, NEW PRIORITIES
The July 30 snap elections brought an end to a parliamentary crisis that began with the resignation of Prime Minister Ion Chicu in December 2020, the day before Sandu took office. This day also marked the third time that Sandu had nominated Gavrilita for the PM post, with the previous attempts and rejections aimed at triggering the dissolution of parliament.
Analysts and the opposition viewed Ion Chicu's government and the then-ruling, Moscow-leaning Socialist Party in Moldova (PSRM) as largely subordinated to pro-Russian former President Igor Dodon. By contrast, PAS' current majority, with 63 out of 101 seats in parliament, is the largest-ever mandate for a pro-European party in independent Moldova. It also marks a departure from the coalition gridlock that has long characterized and stalled Moldovan politics. PAS was formerly headed by Sandu.
In addition to a revised approach to external policy, Sandu and PAS have also put forward key domestic goals. Gavrilita's government has 13 ministries in comparison to the previous 9. The state bodies overseeing health, labor and social protection, education, culture, transport, and regional development will now be standalone ministries. She identified the new government's main priorities as the efficient management of the COVID-19 pandemic, anti-corruption and justice reform, increasing social protections for vulnerable groups, and restoring and monitoring external financing mechanisms.
PRIORITIES AND PROSPECTS FOR EU TIES
Prior to the election, poor prospects for meaningful anti-corruption reforms would likely have stymied significant rapprochement with Western partners such as the EU and US. Indeed, PRSM opposition to such measures had quickly put an end to Sandu's previous stint as Prime Minister in a coalition with the former ruling party. However, with Sandu in the presidency, a new majority in parliament, and a government that has prioritized justice system oversight and combatting corruption, there is a high likelihood for real legislative action on these issues.
While the legislature is likely to act, the effective implementation of new regulations remains uncertain. Although the government's plan incorporates important lessons learned from Romania's experience that will bolster the efficacy of new measures, the COVID-19 crisis has left the Moldovan government short on resources. This limitation and the deeply entrenched culture of state capture, nepotism, and patronage may reduce the likelihood of successfully carrying out all planned reforms in the near future. Some observers predict that Gavrilita's government will initially focus its limited resources on the relatively concentrated aspect of judiciary reform rather than on sweeping changes in the economic sphere. Nevertheless, Moldova's new leadership and its commitment to reform suggest that real progress – or at the very least, demonstrated will and effort – in this area will remove this major roadblock to cooperation with the West.
Rapprochement with the West extends to another of the government's priorities: bolstering external financing. The day after she officially took office, Prime Minister Gavrilita met with the head of the European Union delegation in Chisinau and discussed plans for the delivery of 50 million euros in macro-financial assistance by late September. In a July 19 speech at the Georgian-Ukrainian-Moldovan conference in Georgia, European Council President George Michel announced a 2.3 billion euro investment package for the three Eastern Partnership countries. This package is intended to bolster transportation and infrastructure, small and medium businesses, and climate and health resilience. Although they will come to benefit Moldova in the near future, these measures predate the new government. However, if the new government achieves its stated aim of effectively monitoring their implementation, the Moldovan leadership will demonstrate responsible spending that will likely foster increased will among partners to provide external assistance. Progress in reform efforts will have a similar effect.
Nevertheless, for Moldova and its fellow Eastern Partnership members, the prospects for concrete European integration remain nebulous. The Eastern Partnership program is now in its 13th year of existence, and despite expanded dialogue, visa liberalization and other measures, accession to the EU is still a distant prospect for these countries.  In his brief previous tenure as Minister of Foreign Affairs under Sandu's 2019 prime ministership, Nicu Popescu stated that Moldova wanted to join the EU and would approach the topic of accession following meaningful reforms. The issue of Transnistria also continues to complicate these efforts: disputed territories and protracted conflicts in the region have long hindered pushes to bolster integration with Western structures. Nevertheless, meaningful progress in bolstering closer ties with the EU within the framework of Moldova's Association Agreement and other existing mechanisms is highly probable in the near term.
RUSSIAN RESPONSE AND RELATIONS
Despite PAS' pro-European leanings, the party's victory has not sparked a negative reaction from Russian authorities. A Russian lawmaker and observer for the Commonwealth of Independent States (CIS) monitoring mission praised the election results, and international and local experts have argued that the clear loss of support among the electorate for Dodon in recent years has eroded Russian support for the former leader and his allies. Despite her stated intention to be the "president of European integration," Sandu has also emphasized her openness to high-level dialogue with Russia. This early assurance of Sandu's interest in sustained relations likely influenced Russia's reaction to the election results.
The priorities that Gavrilita outlines for her government likewise include strengthened and restored ties with not only Romania, the EU, and the United States, but with Russia as well. In regard to relations with Moscow, the new government specifically seeks a pragmatic dialogue that is focused on trade and other areas of shared interests. This arrangement is the most likely scenario for relations under the current leadership. However, the breakaway territory of Transnistria will likely continue to be a sticking point, with Sandu's calls for the withdrawal of the remaining Operational Group of Russian Forces drawing a chilly response from Moscow. Despite equal billing in the government's list of priorities between Russia and the West, high-level diplomatic visits indicate the relative weight they are likely to hold for PAS as opposed to the former ruling elite: Sandu began her presidency with a diplomatic tour of the EU and visits to Romania and Ukraine, while Dodon met at least 14 times with Russian President Vladimir Putin during his tenure and paid no official visits to Romania or Ukraine. Nicu Popescu – reappointed as Minister of Foreign Affairs under Gavrilita – spoke with his Romanian counterpart the day Popescu was inaugurated and agreed to an official visit in the near term. Although Moldova will continue to attempt to balance external relations, it is clear that the scales have shifted in the West's favor.
Any views and opinions expressed in this article are those of the author and do not necessarily reflect the position of Internews.
Katherine Baughman
Katherine is an Analyst and a long-time contributor to long-form Analysis with Foreign Brief.