SHIPPING OUT Top diplomats discuss ramping up sanctions on North Korea Photo: AFP/KCNA Foreign ministers of various countries will meet
SHIPPING OUT
Top diplomats discuss ramping up sanctions on North Korea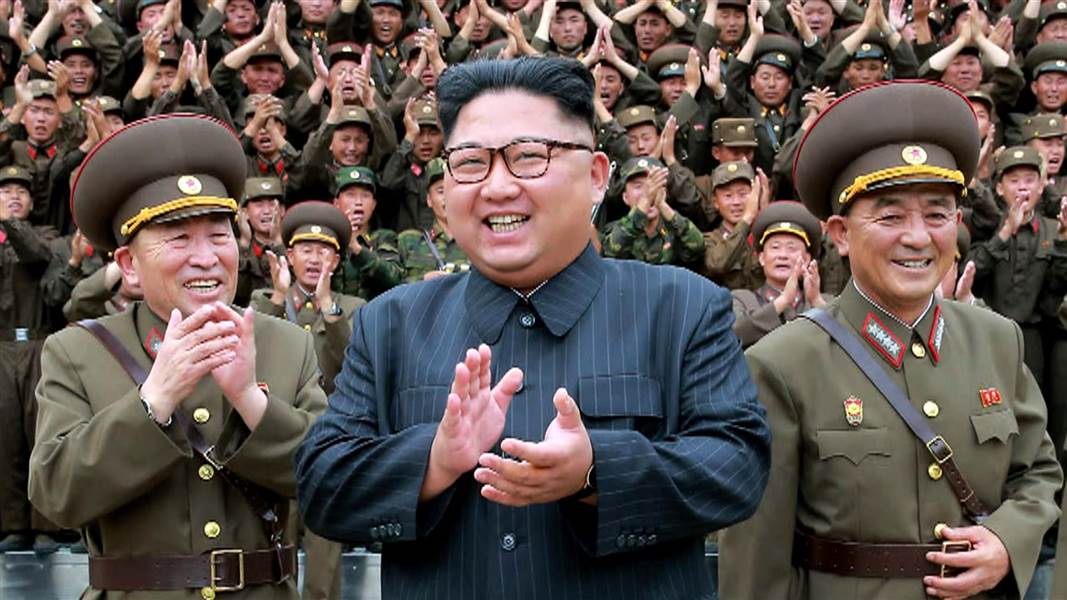 Photo: AFP/KCNA
Foreign ministers of various countries will meet in Vancouver, Canada today to address further efforts to apply pressure to Pyongyang. In particular, they will discuss intercepting secret oil shipments violating existing UN sanctions.
The meeting—co-hosted by US Secretary of State Rex Tillerson and his Canadian counterpart, Chrystia Freeland—comes after South Korea seized a Hong Kong-flagged ship late last year suspected of illegally transferring oil to North Korean ships at sea. It has been condemned by China as "Cold War thinking" which could ramp up tensions. An official list of attendees has not been confirmed but Japan and South Korea are expected to attend while China and Russia are expected to stay away.
Any decision to intercept North Korean vessels in international waters will likely draw a fiery response from leader Kim Jong Un as well as China—especially if done using warships. It would also contravene a UN Security Council resolution in December explicitly preventing such action. Therefore, expect ship seizures at port rather than warships intercepting shipping at sea to be adopted. 
SPLITTING THE BILL
Pressure increases for Brexiters to amend withdrawal bill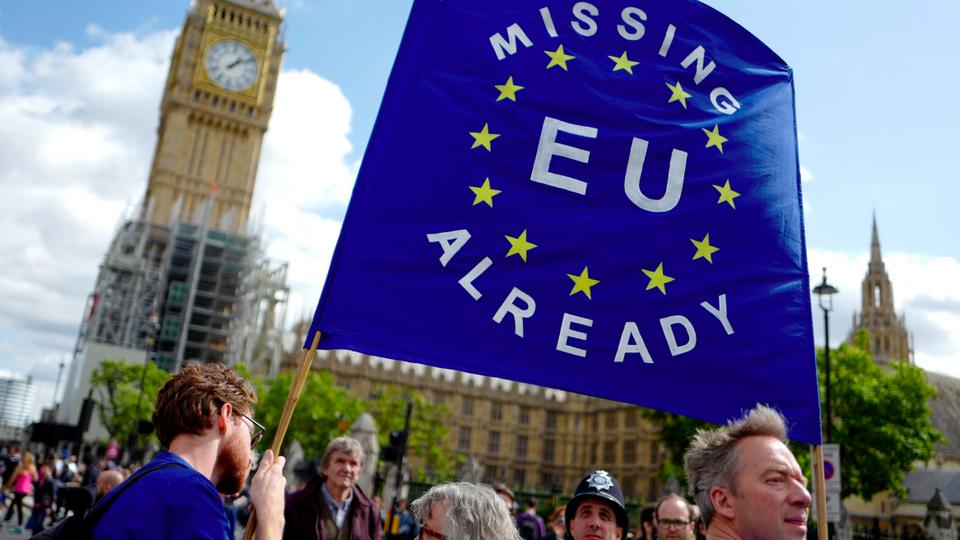 Photo: REUTERS/ Tolga Akmen
Debate on the European Union Withdrawal Bill kicks off today in the UK Parliament, ahead of a third reading of the bill scheduled for later this week.
The Labour Party, along with the Scottish and Welsh governments, has expressed dissatisfaction with the bill as it stands. Labour leader Jeremy Corbyn has announced his party will vote against the bill because of a concern over a lack of protection for parliamentary democracy and human rights. The Scots and Welsh have expressed concern with Clause 11, which specifies that powers currently held by the EU in Belgium will be returned to Britain's central government.
Pro-Brexit Conservative Prime Minister Theresa May will have a more difficult time striking a deal with Labour than with satisfying the Scots and the Welsh. Expect amendments increasing the extent to which the bill converts all existing EU laws to domestic ones to be implemented, satisfying Scottish and Welsh opposition to a diversion of power from Brussels to London.
However, Labour has expressed serious doubt over the efficacy of a policy keeping the UK in the single market and customs union. Compromise on this point would require a more unlikely fundamental change to the economic structure of the bill, namely a clause Mr Corbyn has described as promoting "tariff-free trade" with continental Europe.
BYE-BYE BABIS
Czech premier likely to lose vote of no confidence
In the midst of fraud accusations, Prime Minister of the Czech Republic Andrej Babis will face a no-confidence vote today.
The second-wealthiest person in the Czech Republic, Babis has been accused of illegally accessing almost $2.5 million in EU funds. His party, the centrist-populist ANO, won last October's election by a wide margin, but only maintains 78 seats in the 200-member house.
Due to his continued promises of anti-corruption reforms and a businessman's management of the economy, Babis remains popular among his constituents. The no-confidence vote was initially scheduled for last week but was unexpectedly delayed, something opposition parties fought through nearly ten hours of debate to prevent. Supporters of Babis cite above all else the economy: rapid growth, a public-sector budget surplus and the lowest unemployment rate in the EU.
Because Babis only controls a minority government and the allegations are severe, he will likely lose the vote of confidence. However, as Babis-supporter President Milos Zeman has promised to allow him a second chance to form a government if he loses, Babis' populism will not disappear with this vote of no confidence alone.