Can an Uzbek-Kyrgyz border deal ease regional water woes?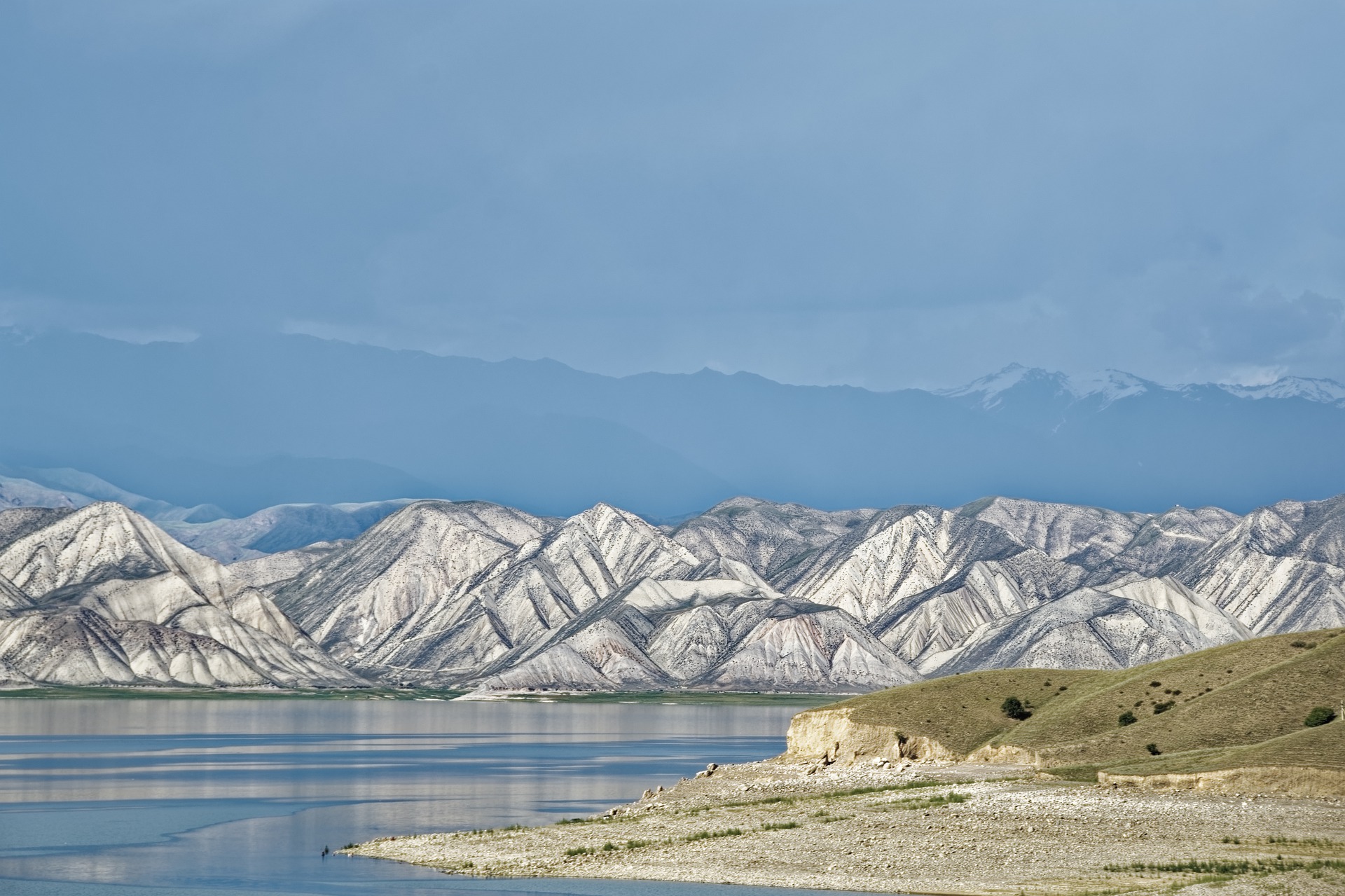 WHAT'S HAPPENING?
On March 25, the Prime Ministers of Uzbekistan and Kyrgyzstan signed a treaty that, according to the head of Kyrgyzstan's security service, fully resolves all remaining bilateral territorial disputes.
KEY INSIGHTS
– Bilateral border and water-power sharing agreements will help to mitigate conflict and shortages in both countries
– Although an important step towards this goal, the recent deal will not be sufficient to ensure region-wide water and energy security
WATER AND CONFLICT
The post-Soviet republics of Central Asia have skirmished for decades along their complex and contested borders. However, recent diplomatic efforts have begun to resolve these disputes. The March 2021 territorial and water-sharing agreement between Kyrgyzstan and Uzbekistan follows a 2017 deal that delineated and ratified 85% of the countries' shared border. The new deal grants Kyrgyzstan swathes of land in areas where conflicts and skirmishes have occurred while easing cross-border traffic for the Uzbek exclave of Sokh. It also recognises the Andijan (or Kempir-Abad) reservoir as belonging to Uzbekistan and establishes Uzbekistan's right to freely use the Orto-Tokoi reservoir on Kyrgyz territory. The agreement likewise mandates further examination and negotiations of joint water usage from other sources. Before coming into effect, it must be signed by the countries' presidents and then ratified by their respective parliaments, although some observers consider this step to be somewhat of a formality.
The treaty was also signed on the same day that Kyrgyzstan announced a deal to import electricity from Uzbekistan in order to restore water levels at the key Toktogul reservoir in Kyrgyzstan. Since the fall of the Soviet Union and the collapse of cross-regional water management and power distribution systems, the use of scarce water resources has exacerbated ethnic and bilateral tensions and resulting border conflicts. In Sokh, for instance, dozens of Uzbekistani residents were recently jailed following a violent skirmish with Kyrgyzstani villages over access to an irrigation spring. Uzbekistan is the region's largest consumer of water, which it depends on for irrigation and other agricultural needs. Kyrgyzstan likewise depends on this water, largely for hydroelectricity generation, and its dam levels dictate when and how much of the precious resource flows downstream to Uzbekistan.
NEW LEADERSHIP, STRONGER TIES
President Shavkat Mirziyoyev replaced long-time Uzbek leader Islam Karimov after his death in November 2016. Mirziyoyev's efforts to improve relations with Uzbekistan's Central Asian neighbours marked a departure from Karimov's abrasive foreign policy, even as domestic policy reforms remained in question. This has been a constant in Mirziyoyev's stance — before the 2017 border deal, he had as prime minister signed a preliminary agreement on the issue just weeks after his predecessor's death.
Leadership change occurred in Kyrgyzstan more recently, with the January inauguration of President Sadyr Japarov. His inauguration capped off a meteoric rise to power prompted by widespread protests, Japarov's release from jail, and the resignation of his predecessor, Sooronbay Jeenbekov. Japarov's foreign policy in the region has largely overcome early difficulties, but relations with Uzbekistan have been demonstrably strong from the beginning: Uzbekistan congratulated Japarov the day he was named acting prime minister, long before it was certain that he would go on to run for and win the presidency.
A BILATERAL SOLUTION TO A REGIONAL PROBLEM
Although the Kyrgyzstan-Uzbekistan rapprochement, defined borders and water-power sharing agreements will likely help to mitigate future bilateral conflict and resource stress, the two countries will not fully be able to address these issues unless these measures are region-wide. Like Kyrgyzstan, Tajikistan also generates over 90% of its electricity from hydropower, utilising disproportionate water reserves from rainfall in its high mountains. Downstream, these two countries control the flow of water not just to Uzbekistan, but to Kazakhstan and water-stressed Turkmenistan as well. At the same time, these latter three countries hold lucrative fossil fuel resources and electricity generation that Kyrgyzstan and Tajikistan lack. This dichotomy within the region leads to constant energy and water shortages throughout Central Asia, often with political and even violent consequences.
Despite their relatively plentiful water resources, even Kyrgyzstan and Tajikistan have not overcome the consequences of Soviet interdependence and border delineation. In 2014, a violent brawl broke out between Kyrgyz and Tajik villagers when Tajikistan diverted water from a local reservoir on the border, which was the closest source of water for the Kyrgyz village and had supplied it under Soviet rule. Some observers also believe power shortages partly motivated the ouster of Kyrgyzstani President Kurmanbek Bakiyev in 2010.
2018 saw the first high-level summit among the five Central Asian countries in nearly a decade, which observers largely identified as a sign of warming relations under new Uzbek leadership. This summit was intended to be annual, although its third iteration, slated for 2020, was postponed to 2021 due to the COVID-19 pandemic; political instability in Kyrgyzstan was also likely a factor. Although the borders between all five countries had been largely delimited by 2020 and experts had replaced politicians in some negotiations on water in the region, Kyrgyz-Tajik border disputes remain unresolved and there is not yet a region-wide multilateral agreement on equitable water resource distribution.
A 1998 agreement that established regional fuel, electricity, and water sharing eventually encompassed every Central Asian country other than Turkmenistan, but broke down within a year due to energy disruptions by Kazakhstan and subsequent water disruptions by Kyrgyzstan. Trust was further eroded when Uzbekistan and Kazakhstan withdrew from the Central Asian power grid in 2009. If new leadership within the region stays in power and stays the course, the new era of growing rapprochement may someday facilitate a new agreement in the same mould, with bilateral agreements on borders and water paving the way for this step. However, as long as intraregional disputes and the draw of lucrative energy exports for downstream states persist, these measures are unlikely in the near term.
Any views and opinions expressed in this article are those of the author and do not necessarily reflect the position of Internews.