Changing of the guard: is France overtaking Germany?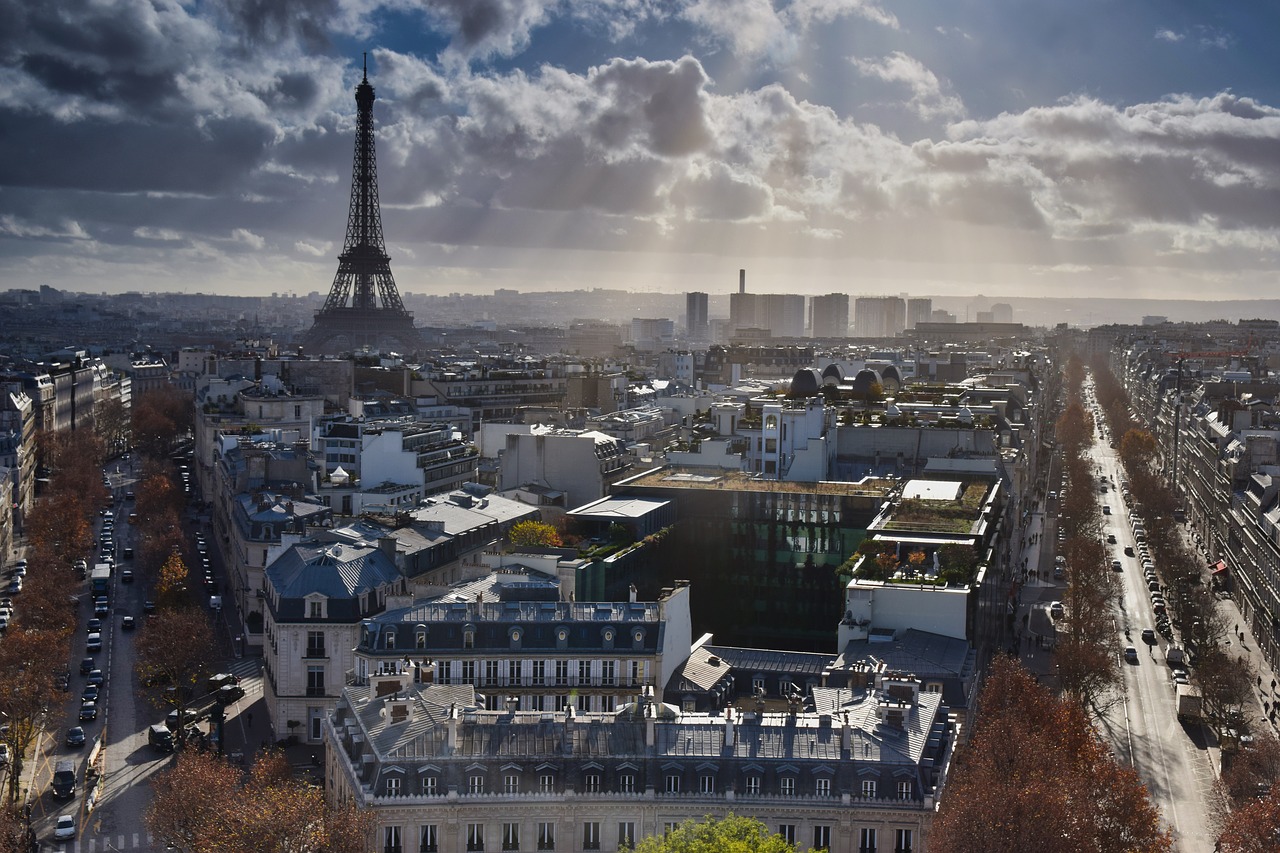 WHAT'S HAPPENING?
Recent disagreements between Berlin and Paris over Brexit and EU enlargement policy may hint at France's ambition to exercise greater influence in continental politics.
KEY INSIGHTS
– Slowing growth in Germany and a rebound in France suggests a structural reordering of power in Europe may be underway
– As domestic political and economic uncertainty grows, Germany may focus inwards to resolve its issues
– France has advanced the concept of 'European sovereignty' (a EU that is economically, militarily and politically integrated as a unitary actor) and developed economic resilience despite growing market anxiety
– France will still need German backing if Paris is to achieve its ambitious reforms
– Far-right groups may attempt to take advantage of the power vacuum in the EU and further divide and autotomise member states
The dynamics of European politics are changing. In Germany — Europe's leading power — fears of a recession and the fragility of the ruling 'grand coalition' has focused Berlin's attention inward. Ongoing economic uncertainty will likely keep the country's political elite distracted as macroeconomic policy fails to stimulate spending and the export-based economy experiences jitters due to external uncertainties including the Brexit crisis and a looming trade war with the US. With the impending departure of Chancellor Angela Merkel, Germany's domestic troubles lend credence to the idea of Berlin taking a more reserved position in European politics.
In contrast, economic indicators in France look positive. Though the French economy is still significantly smaller than Germany's, the country's relative political cohesion may offer Paris a chance to seize the reins of European leadership. This window of opportunity aligns with the ambitions of French President Emmanuel Macron, whose handling of the G7 summit on August 24, personal diplomatic fervour and pursuit of 'European sovereignty' has positioned Paris to take a stronger role in deciding Europe's future.
THE DAWN OF A FRANCOPHILE EUROPE?
Following Germany's federal election in September 2017, Berlin has become increasingly consumed by domestic political turmoil. That vote, which resulted in the far-right, anti-immigration Alternative for Germany (AfD) becoming the third-largest party in the German parliament, sent shockwaves through the political establishment. Recent state elections in the eastern states of Saxony and Brandenburg saw the AfD continue to make significant gains, polling 28% and 24% of the vote respectively. Despite falling well short of the ability to govern, the party's influence and potential for growth could obstruct coalition-making in the future, as both Merkel's conservative Christian Democratic Union (CDU) and coalition partner — the centre-left Social Democratic Party (SPD) — stand to lose voters to increasingly active parties on the wings, including the AfD and the Greens.
Merkel is due to depart from the position of chancellor in 2021, coinciding with the country's next general election. In the interim, Germany will have to find a new leader, a process complicated by the fracturing political system as populist parties gain support and disillusionment with the mainstream parties grows. Merkel has a clear successor — Annegret Kramp-Karrenbauer, the federal defence minister. However, she is struggling to gain traction with voters. Given Europe's current turbulence — such as slowing growth, the ongoing immigration crisis and the far-right and populist backlashes — there are doubts about her ability to steer Germany through its domestic troubles while also keeping the reins of European policy in Berlin.
Macron too has difficulties at home, where he faces sliding popularity and the sustained Gilet Jaunes protests (a nearly year-long movement pushing for economic reform). Macron's economic reforms have caused much of the French population to lose faith in his ability to lead and his approval rating sank to 23% in December 2018. Macron must also contend with a rising far-right — the Rassemblement National polled ahead of Macron's Coalition Renaissance in the 2019 European Parliament elections.
In response to these challenges, Macron has initiated three reforms: reorganisation of the unwieldy public sector, streamlining of unemployment insurance and rationalisation of the pension system. The goal of these reforms is to increase job mobility and boost morale while also decreasing government expenditure. The policy response seems to be working somewhat — his popularity has recovered to 36%.
France's economy has demonstrated resilience in the wake of market uncertainty. The economy is set to grow by 1.3% this year — such relatively rapid expansion (though tepid by historical and contemporary comparisons) could help restore faith in the EU and boost the economies of neighbouring states, including Germany, which is currently growing at 0.5%. France's economy is less export-dependent than Germany's, making it less vulnerable to global market volatility. This could be a critical factor in the coming years — the World Trade Organization has forecast a darkening outlook for global trade.
'THERE IS NOTHING LIKE A DREAM TO CREATE THE FUTURE'
As the likelihood of economic recession looms, Germany will most likely tend to its own troubles. The country currently has a high level of savings, amounting to one-tenth of disposable income for the average German. The figure suggests that Germans are spending less, partly due to a cultural inclination towards thriftiness but also due to economic concerns. Depressed consumer spending will be another drag on the country's economy, which is proving hard to stimulate.
At the European level, President-Elect Ursula von der Leyen will begin her term in office as president of the European Commission on November 1. The new commission will include three executive vice presidents responsible for focusing on coordinating the European green deal, Europe's digital agenda and an economy that works for the people. The new cabinet structure and focus on European integration aligns with Macron's vision for Europe's future.
The changing power balance has created an open question about the next steps for the 'ever closer union'. Macron's policy of opening dialogue with the EU's rivals — he recently described Russia as "deeply European" — could ease external pressures on the bloc. Macron's pursuit of 'European sovereignty' will also add more weight to his policy decisions if France is the continent's symbolic leader. Yet he will still need the support of Germany if he is to garner legitimacy in the eyes of the eastern European states such as Hungary and Poland. In an acknowledgement of the difficulties the bloc faces in reaching unanimous agreement, Paris vetoed a decision to allow North Macedonia and Albania to begin EU accession talks; Macron said the EU first needed "a strategic vision of who we are and our role".
However, a new vision of Europe will not be made by Berlin and Paris alone. Other member states could challenge Macron's proposals — such as a common European defence fund, a common euro budget, and a common banking system — or take advantage of the temporary power vacuum. States such as Italy (lead by the anti-establishment Five Star Movement) could test Paris' leading role — relations between the two countries deteriorated under the previous Italian coalition government. Italy already contests the EU's core fiscal rule – that a country's annual budget deficit should be no more than 3% of GDP – and Brussels disagrees with Italy's 2019 budget plans. Under the cover of Rome's intransigence, other states may bandwagon and threaten 'European sovereignty'. If Macron is not able to garner support amongst the other EU states, then achieving his ambitions will become exponentially harder.
Business and finance industries could take advantage of the shifting balance in Europe. France has a high unemployment rate of 8.5%, but the excess labour could provide an opportunity for investment to fuel economic growth. France could be a contender to host those firms leaving the UK due to the high-risk environment created by Brexit — such firms might be attracted to the advantages of Paris's influence in EU policy decisions, which will more likely benefit France and businesses operating there.
In the coming months, with Von der Leyen starting her new role as president of the European Commission and Germany preparing for the departure of Merkel, Europe could very well see the continent's driving force shift to France, the birthplace of liberté, égalité and fraternité.