Deadly reinforcement: ISIS fighters return to Africa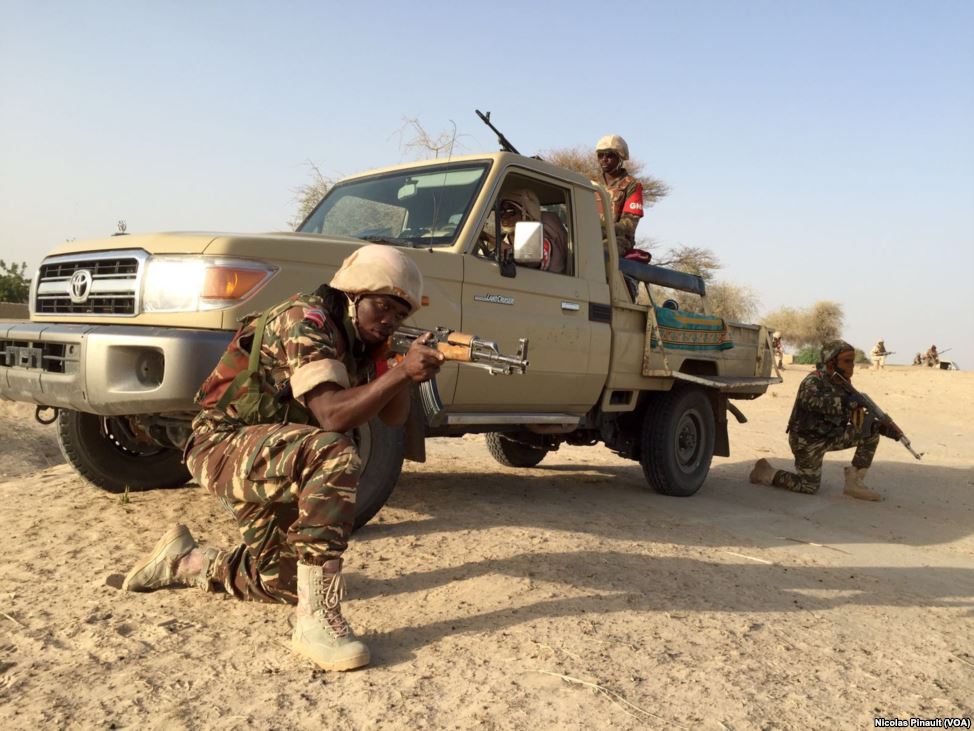 WHAT'S HAPPENING?
The African Union (AU) warned in December 2017 that about 6,000 ISIS fighters could return to the continent. African governments are poorly placed to respond to a threat that could make Africa the next nerve centre of the global jihadist movement.
KEY INSIGHTS
– ISIS returnees may provide ideological, tactical and strategic reinforcement to extremist groups in Africa.
– Counterterrorism (CT) actors will have difficulty tracking the exact number of ISIS fighters and their activities in the continent.
– Most of the returnees to Africa will likely remain and operate in North Africa.
– The Maghreb may thus be much more afflicted by returnee fighters, followed by the Sahel arc lying immediately beneath it.
– Africa may host the next ISIS capital, experience lone wolf attacks or see much more invigorated terrorist organisations.
African countries have had bad experiences with extremist ideologies. For example, in 1998, a history of state sponsorship and support for terrorism in Sudan led to the al Qaeda-orchestrated bombing of US embassies in Kenya and Tanzania. While state sponsorship of terrorism may have declined, the 9/11 attacks on the US renewed the urgency of the terrorist threat in Africa.
Post-9/11, Africa's internal governance challenges lent the continent's extremist groups global leverage. Several terror organisations have since emerged — al Shabaab in Somalia, Boko Haram in the Lake Chad Basin, and al Qaeda in the Islamic Maghreb in the Sahel-Sahara. Africa now features as prominently as Afghanistan and Iraq in the global war on terror.
TERRORISM ON THE BACK FOOT, BUT NOT QUITE
The terrorism threat in Africa has led to multilevel and intergovernmental CT programs. State, regional and international actors have all devoted resources to ameliorate the threat. Four Lake Chad Basin (LCB) countries and Benin have since 2015 launched a CT onslaught through a Multinational Joint Task Force. In the Sahel-Sahara region, the G5 Sahel joint force buoyed by 4,000 French troops was created just in time to respond to the disturbing volatility of the region.
In many ways, terrorist organisations in Africa seem to be on the back foot. Attacks have become more episodic and less fatal. Terror hubs have been busted. The 2017 Global Terrorism Index notes terrorist attacks in sub-Saharan Africa have decreased significantly since the 2014–2015 peak. However, terrorism in Africa is far from defeated. At best, the territorial control and organisational structures of extremist movements have been weakened. But in hopes of eventual defeat, the threat actively smoulders. As such, adverse conditions may easily and quickly transform the much-coveted hope into geopolitical despair.
COMPLICATING CT CHALLENGES
The AU's figure of 6,000 potential returnees is likely exaggerated. The announcement also stops short of crucial details — such as the distribution of returnees between North Africa and Sub-Saharan Africa, although this may have been deliberately withheld by the AU's CT chiefs.
Still, a dearth of details may be due to the clandestine nature of ISIS operatives. Indeed, it is almost impossible to compute even a close estimate of the number of ISIS fighters in the Levant. But the lack of details may also reflect the AU and regional institutions' lack of control over CT programs in Africa. An absence of accurate and relevant information will make it easier for ISIS returnees, no matter their number, to penetrate African societies and further complicate CT efforts.
Porous or "absent" borders, vast desecuritised territories and sparsely governed spaces present the greatest challenge to CT in Africa in the face of the potential ISIS fighters' return. These factors will ease the movement and infiltration of extremist elements into parts of Africa. For example, the Sahel-Sahara enclave — the notorious "Africanistan" — remains a traditional entry point for extremist elements from the Middle East into Africa. This region also serves as the borderline between Maghrebian Africa — the region with the highest ISIS activity — and sub-Saharan Africa.
ISIS fighters may also reach al Shabaab territory through Saudi Arabia and Yemen, across the Gulf of Eden to Djibouti and Ethiopia into Somalia. Clearly, ISIS returnees to Africa will stretch the resources of state and regional institutions, as they figure out how to forestall any potential threat that might emerge.
Due to these CT challenges, coupled with ISIS' ideological resolve to assert its continuing global relevance, CT actors will struggle to keep track of the intentions and operations of ISIS returnees to Africa.
By all indications, ISIS is dispersed, not defeated. Signs of an ISIS regroup in a number of locations illustrate this point. While terrorist organisations do not require territorial control to carry out attacks, a dispersed ISIS may be more dangerous than it was when it controlled territory as it will be more difficult to track and counter.
TO RE-GROUP OR TO RE-INFORCE?
An ISIS locus in Africa will generate a major geopolitical phenomenon, just as it did in the Middle East, and will have serious consequences for security in Africa. ISIS returnees may change the course of CT in Africa in three non-exclusive ways. Africa may provide a location for the organisation to regroup, with Maghrebian Africa as the next potential ISIS heartland, alongside its original territories in Iraq/Syria and Afghanistan. Given the international interventions and expansive CT operations in the latter locations, ISIS may relocate to the Sinai and Sahara regions where ISIS elements already operate. This may offer ISIS the advantage of geographical proximity to its former capital and to one of its arch-rivals, Israel.
Second, failing a regroup, ISIS may fully adopt the dispersal strategy of the organisation from which it evolved, al Qaeda. ISIS is already developing in this direction and it may completely discard its territorial obsession and focus on sporadic attacks against western interests in Africa. Carefully engineered propaganda could see ISIS reverse the gravitational pull that led to mass migration to the caliphate's capital over the past few years. ISIS operatives may instead move to set up loose networks of terror cells in Africa with little or no control from the top. African governments, even with the help of external actors, could struggle to respond to such an organisational structure. In this scenario, expect repeat incidents of ISIS-inspired lone wolf attacks in Africa, as has been the Western experience.
Third, ISIS returnees may serve as kernels to breathe life into African terrorist groups. ISIS members have spent sustained years in the assembly of global jihadists par excellence. They return with a toolbox of ideological fervour, tactical know-how and strategic maturity.
In Africa, ISIS fighters may strategically prefer North Africa, where non-African returnees might be hard to distinguish from the local population. Additionally, many fighters are from the Maghreb – at one point, Tunisia provided the second highest number of ISIS fighters globally. Thus, North Africa will likely be affected more by returned ISIS fighters, followed by Sahel arc lying immediately below, and then the rest of Africa.
Eventually, ISIS returnees may provide critical reinforcement to terrorist groups in the Sahel-Sahara, especially around Algeria, Mali, Mauritania and Burkina Faso, and in the LCB countries.
As ISIS looks for a new stronghold after the crumble of its self-proclaimed caliphate, Africa provides fertile grounds for the organisation to mutate in many ways. Therefore, any number of ISIS returnees to Africa foreshadows dangerous security aftershocks in many African countries.
Muhammad Dan Suleiman
Muhammad is an Africa risk analyst at Foreign Brief. He provides our readers with expert analysis of political developments in Western Africa.