Ethnic tensions in Nepal's municipal elections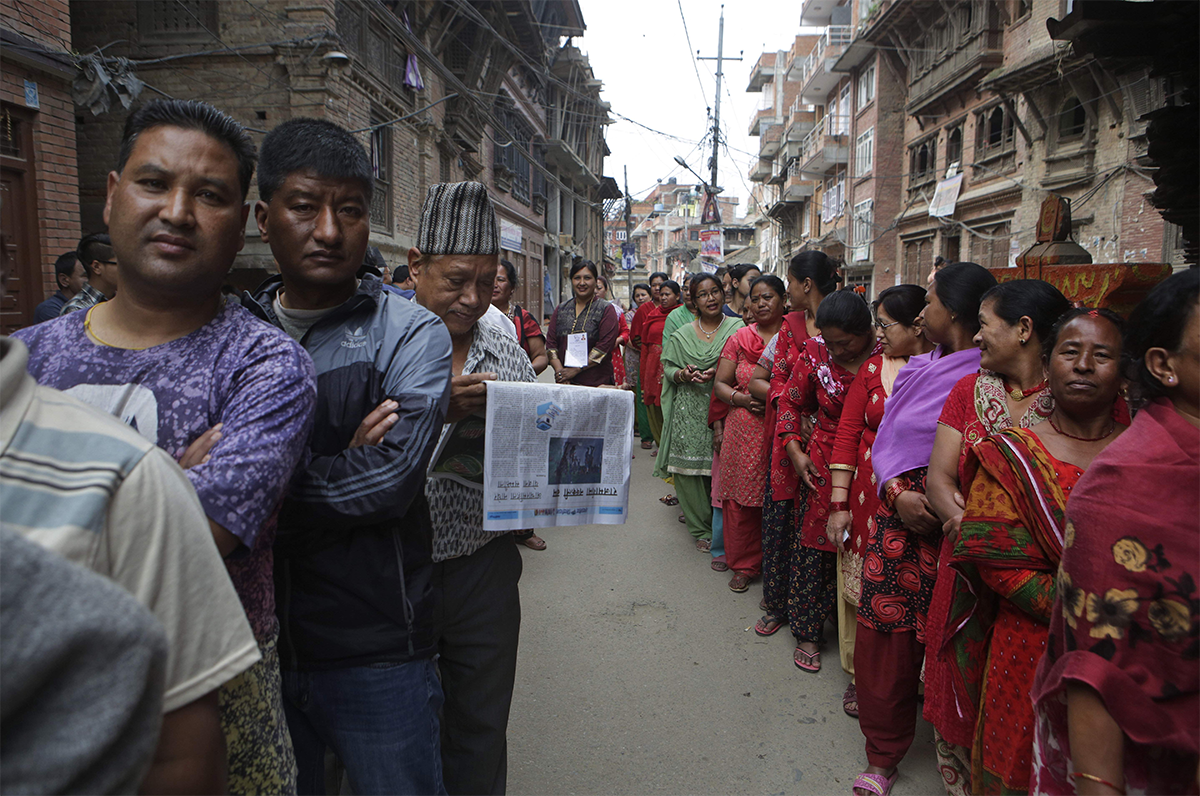 163,000 security personnel have been deployed to ensure the safety of Nepal's controversial second-round municipal elections today. Originally scheduled to be held in January, the votes were postponed several times due to ethnic tensions surrounding the Madhesi minority. The first round was finally held on May 14 and a third and final phase will take place on September 18.
Constituting a fifth of Nepal's 29 million population, the Madhesis were denied citizenship until 2006 due to their Indian ancestry. With parliamentary seats allocated on the basis of geography rather than population pro-Madhesi parties argue that the country's newly drawn state borders deny the ethnic minority adequate political representation.
The major pro- Madhesi party, the Rastriya Janata Party-Nepal, has already announced its boycott of Wednesday's polls, sparking concerns over the credibility of the vote. The party claims that Wednesday's elections are "excluding a sizeable Nepali population", rendering the vote meaningless.
Their boycott and the deployment of security forces has also raised the spectre of violence. The Nepali border with India has been sealed to prevent any cross-border disturbances. Government officials will aim to avoid a repeat of the violent September 2015-February 2016 Madhesi protests, which killed 50 and injured hundreds.