Fort Trump: will US troops leave Germany for Poland?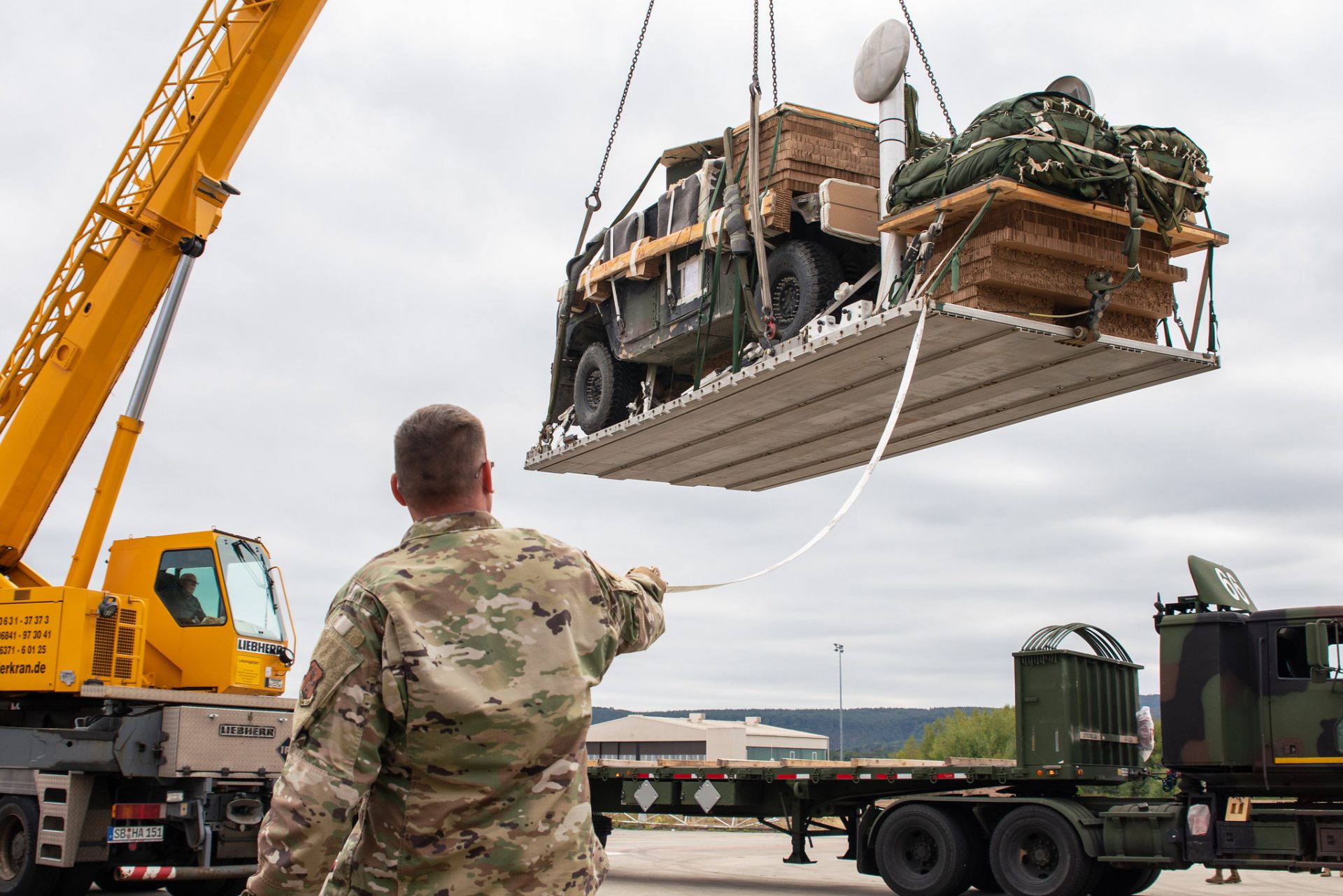 WHAT'S HAPPENING?
In late June, US President Trump hosted Polish President Andrzej Duda at the White House, reaffirming the close bilateral relationship and discussing a potential move of US troops from existing German bases east to Poland.
KEY INSIGHTS
– Trump has restated his intentions to drawdown US troop numbers in Germany by almost 10,000 to a total of 25,000 troops
– Trump has praised Poland's level of defence spending and highlighted Germany's 'delinquency' regarding the 2014 agreement to increase all NATO members' spending to 2% of GDP by 2024
– Moving troops out of Germany to Poland may not affect deterrence but could have negative implications for US force projection and operational capabilities
US TROOPS 'PROBABLY' BOUND FOR POLAND
While hosting Poland's President Andrzej Duda at the White House, US President Donald Trump reaffirmed his administration's intention to draw down US troop numbers currently stationed in Germany. When quizzed by the media on where the troops would be going, Trump identified Poland as the country where a number of the withdrawn troops would likely be stationed. Duda added that Poland was ready to receive them. Trump's remarks at the press conference followed an earlier comment by recently resigned US Ambassador to Germany Richard Grenell that pointed to a drawdown of around 9,500 soldiers — leaving around 25,000 US troops stationed in Germany.
'POLISH PATRIOTS' AND GERMAN 'DELINQUENTS'
The drawdown of US troops in Germany appears to be based on Trump's long-held view that many of Washington's NATO partners are not spending enough on their own defence. Following the 2014 NATO summit in Wales, NATO members agreed to increase their military spending to at least 2% of their respective national GDP within a decade, with at least 20% of this funding allocated to procuring new equipment. In line with this view, Trump has repeatedly complained about the US "pay[ing] for large portions of other countries [sic] military protection" and has referred to 'delinquency' on Berlin's part as the catalyst for reducing troop numbers in Germany, despite Germany increasing its military expenditure by $5.6 billion in 2019. In contrast to this criticism, Trump praised Poland for fulfilling its obligations by spending the agreed-upon 2% of its GDP on defence and highlighted Warsaw's recent purchase of 32 F-35 joint strike fighters. Even though German spending is on par with other European powers like the UK and France — and far exceeds Polish spending — the fact that it falls short of the 2% spending target remains a source of irritation for Washington.
This is the latest manifestation of the divide between US and German attitudes towards defence spending and the broader purpose of military forces in their respective foreign policy agendas. A recent Pew Research poll highlighted divergences between American and German opinions regarding the value of military force as a foreign policy tool. When asked whether their nation should support a NATO ally against a Russian attack, 60% of Americans responded yes while 60% of Germans said no. It stands to reason that a nation that is more hesitant to use military force would want to spend less on military forces. The fact that the Bundeswehr has suffered from chronic underfunding and is severely lacking in capabilities may be both a cause and an effect of these attitudes, a kind of negative feedback loop. Furthermore, the issue of military spending and the role of armed forces in foreign policy is especially sharp in the German context, as a nation that is still wrestling with a past of revisionist militarism and lingering Nazism, including in elite units of the military.
POKING THE RUSSIAN BEAR?
A key concern arising from Trump's intended withdrawal has been the threat of Russian expansion and the strength of deterrence in Europe. Moving US troops east to Poland will likely assuage some of those anxieties in the West but could have the opposite effect for Moscow. If the annexation of Crimea was the result of Moscow's desire to arrest NATO expansion, then moving US troops closer to Russia is unlikely to make the Kremlin feel more at ease. However, moving several thousand troops eastwards is unlikely to trigger a security crisis with Russia; US force projection and NATO deterrence capability are unlikely to be significantly affected if overall troop numbers forward-deployed to Europe remain constant.
Beyond possibly antagonising Russia, moving troops away from key US military bases and infrastructure in Germany would probably have a markedly negative effect on operational capabilities and US force projection beyond Europe. US bases in Germany serve as important logistical and operational centres for other operations such as US African Command, which is headquartered in Stuttgart. With Africa opening up as a region of strategic competition with Beijing, any reduction in US force projection capabilities could be detrimental to US attempts to check other powers from increasing their influence.
Of course, whether the move goes ahead hinges on Trump winning a second term in office (and Andrzej Duda beating Rafał Trzaskowski in Poland's presidential election on July 12). Should the presumptive Democratic nominee, former vice president Joe Biden, win in the US, there is likely to be a significant shift in the tone and substance of US foreign policy. Similarly, a more EU focused foreign policy shift could be seen in Poland if the liberal, 'consummate European' Trzaskowski is elected to the presidency. How such a shift would look is unclear but judging by Trzaskowski's background and political platform, a new EU-focused administration in Warsaw would be unlikely to alienate Berlin by continuing down Duda's current path. This would probably include a shift away from nationalist and populist policies of the kind that Trump and Duda have pursued.
As for a possible Biden administration, the former VP has railed against Trump's prior dealings with NATO, stating that the president treats the alliance system more like a 'protection racket' than a key strategic interest. Whilst many Democrats have supported increased spending by other NATO members in the past, a Biden administration is unlikely to follow Trump's course. Biden's own critiques of Trump means that pressuring key allies via the withdrawal or redeployment of US forces are likely to be off the table, especially as Biden has vowed to host a global 'Summit for Democracy' to help counter the threat of authoritarianism. A new administration would certainly attempt to repair some of the relationships that have been strained by Trump's rhetoric and penchant for acting without giving prior warning to US partners. This too was a sore point for German officials, who claim that they were not warned in advance of the announcement to withdraw the troops from their country.
With these two important elections, both the US and Poland may see a distinct shift in the ways they deal with their European NATO partners. Regardless of the outcomes, the US will remain the security guarantor in Europe for the foreseeable future until powers like Germany can maintain credible deterrence on their own.