Why France's Macron needs to win a legislative majority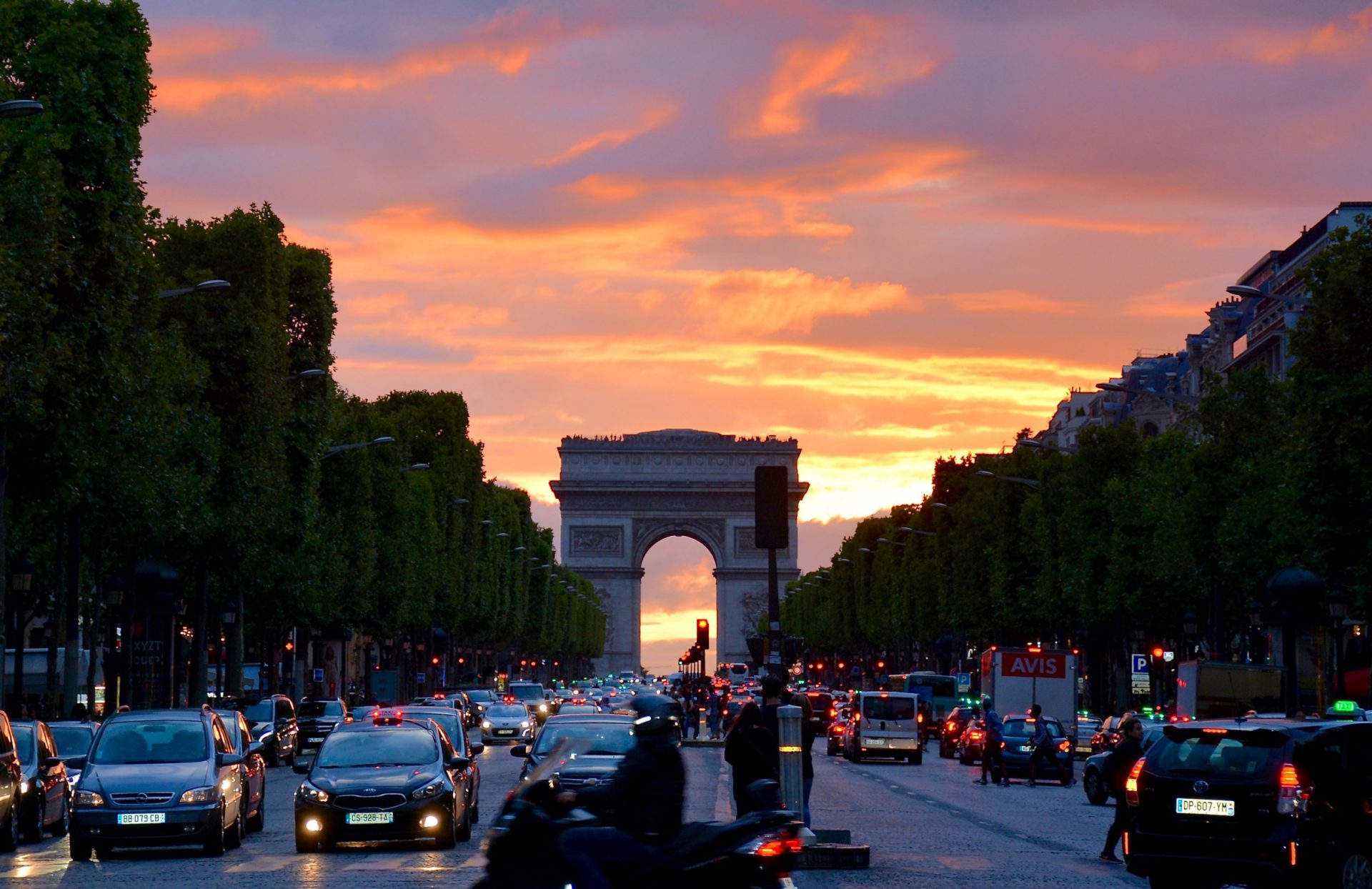 Just over a month from the presidential election and French voters are back at the polls to decide the country's new parliament in legislative elections on June 11 and 18. While newly elected president Emmanuel Macron comfortably won in May with 66 per cent of the popular vote, he still needs to secure a majority in parliament—at least 289 out of 577 seats—to push through his campaign mandate. This is a tough demand for his La Republique En March party (REM) that so far only has one elected representative: Macron himself.
HOW DO THE LEGISLATIVE ELECTIONS WORK?
Candidates for France's national assembly must achieve an absolute majority in the first round of district voting taking place on June 11. Ballots are organised in each of France's 577 constituencies where voters choose their preferred candidate and the political party they represent. If no one wins an absolute majority, a second round is held whereby any candidate who received 12.5 per cent of votes cast can compete. The candidate who gains the most votes takes the seat.
Voter abstention rates can play a significant role in the legislative elections. A candidate can win the first round if they obtains 50 per cent of votes cast, but they must also represent at least 25 per cent of registered voters.
Some 7882 candidates covering all political parties are at loggerheads to fill the 577 seats. Macron has chosen 526 candidates to run, opting to sit out of races where a rival heavyweight has made it clear they would back him in parliament.
Since his presidential victory on May 7, Macron has worked hard to garner support for his year-old party. He announced a diverse cabinet as part of the new administration, in which many have little political experience in a bid to soften criticism of elitism. In a nod to gender parity, women fill 11 of the 22 ministerial positions.
Macron's centre-right Prime Minister Edouard Philippe was also a strategic choice to rebrand REM. Macron presents himself as a centrist but his ties to the former Socialist Hollande administration—he served as Economy Minister from 2014 to 2016—had the potential to cast him as a leftist candidate. Poaching Philippe from the conservative Les Republicains was designed to prove he can unite polarised France. Moreover, political expert Philippe Moreau-Chevrolet told AFP, "if the prime minister comes from the right, Emmanuel Macron will be able to attack the parliamentary elections by dynamiting the right, in the same way he has done to the left."
HOW THE RESULTS COULD AFFECT MACRON'S ABILITY TO GOVERN
While each newly-elected president has achieved a majority in the legislative elections since 1958, REM is not guaranteed the same success. Macron needs an absolute majority in the lower house to consolidate his presidential power; an ambitious task for a new party.
Currently REM is set to win a majority in the legislative elections. Macron remains the leading face of his party and successful appearances with German Chancellor Angela Merkel, other Western leaders at the G7 summit, and President Vladimir Putin have won him domestic acclaim. Despite an early controversy involving one his new ministers, an Ipsos Steria poll shows REM drawing 31 per cent of the vote, up 7 points since the presidential election. The forecast suggests REM will secure 385 to 415 seats of the 526 it is contesting.
Yet there is still a possibility of an undesired 'cohabitation', a divided power-sharing arrangement that would be a worst-case scenario for Macron. Should REM fail to achieve a majority and require a second party's assistance to govern, Macron's chosen prime minister Philippe faces being replaced by the coalition party's leader. The new prime minister would hold most executive powers, reducing the president to a figurehead beyond foreign policy and defence issues.
Cohabitation is not inconceivable. It has occurred three times in France's post war history—the last during Jacques Chirac's presidency in 1997-2002. Should cohabitation be necessary, it is mostly likely to occur with the Republicans, which are drawing 22 per cent of the vote. The coalition between the Republicans and UDI (Union of Democrats and Independents) are polled to gain 105 to 125 seats.
Much of Macron's popularity is a consequence of his domestic agenda, which is focused on much needed labour and economic reforms. He campaigned to reduce the budget's deficit to no more than 3 per cent and combat France's 9.6 per cent unemployment rate and whopping youth unemployment rate of 21.7 per cent. Yet a cohabitation government could put these reforms at the mercy of the prime minister; Macron would lead a government with little ability to push his domestic agenda.
What's more, a cohabitation and minority government scenario—particularly where the coalition was divided and legislative reform stalled—would provide fuel for Marine Le Pen's National Front (FN) to confidently make another presidential bid in 2022. Le Pen gained 7.6 million votes in the first round of the presidential elections, a party record. Despite its low standings in legislative polls, FN has become the major opposition to REM. Its combination of far right and traditional socialist policies, such as the rejection of immigration, globalisation, and the EU, and embrace of state welfare, appeals to much of France's average working class.
Although Le Pen badly lost the presidential run off, in other respects she has the upper hand to REM. She leads a well-established party—almost 80 per cent of FN candidates have local branches—and at least two seats already in parliament. She is running for a constituency in northern France in the legislative elections that she is likely to win in the first round, having taken 58.2 percent of votes there in May. Yet for all their advantages, FN is expected to win only 5 to 15 seats.
Yet somewhat ironically, a key domestic concern now is Macron winning an overwhelming majority. Critics are worried a landslide would give him too much power on domestic policy, particularly on the contentious debate surrounding labour reforms. UDI President Jean Christophe-Lagarde said to France Info, "when the debate is concentrated heavily on one single party, there is no longer active debate."
The upcoming legislative elections will determine the extent in which Macron can steer France out of its political and economic deadlock. Failure to do so will give Le Pen and FN a strong position to contest France's next elections, with all the accompanying risks to European stability the party posed in 2017. Ultimately, Macron's presidential victory will be futile unless he secures a legislature he can work with for the next five years.