Geopolitics and sectarianism collide in Bahrain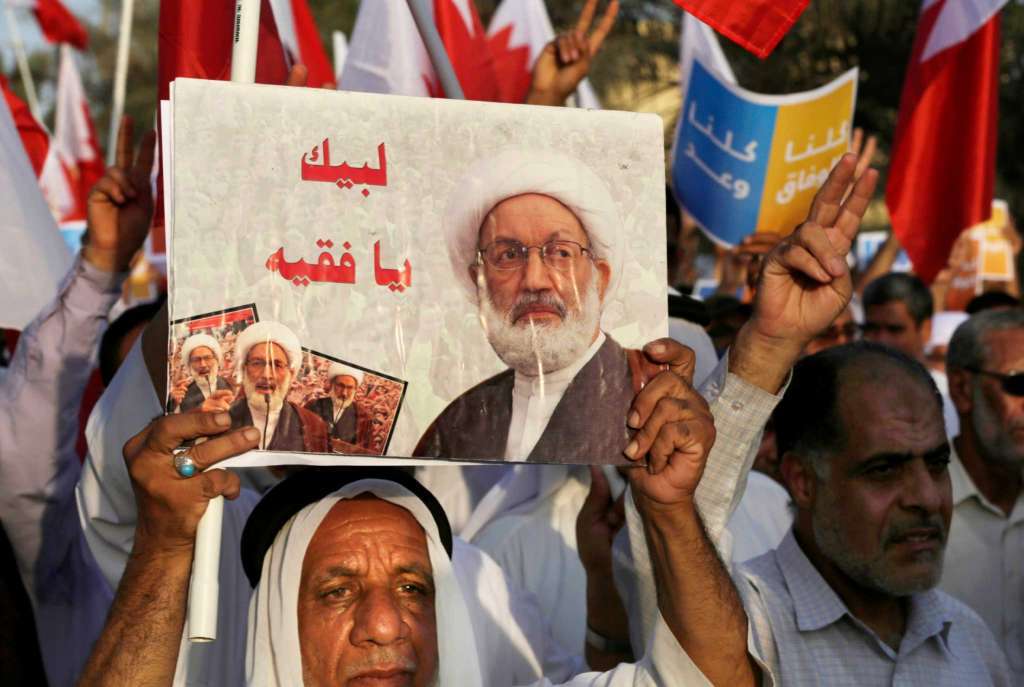 The revocation of prominent Shi'a cleric Ayatollah Issa Ahmed Qasim's citizenship by the Bahraini Government this week triggered fiery rhetoric from Iran and caused alarm in the US State Department. The incident is one in a series of crack downs by Sunni Gulf monarchies on Shi'a groups and leaders and reveals the underlying geopolitical and sectarian tensions playing out across the Middle East.
Bahrain's Ministry of Interior revoked the citizenship of Ayatollah Qasim on June 20, accusing the country's most senior Shi'a cleric of having "exploited the religious pulpit for political purposes to serve foreign interests." Following the announcement, thousands of Bahrainis gathered outside of the cleric's house to express their support. In the past year, Bahrain has stripped more than 200 people of their citizenship. The latest move came a week after a Bahraini court declared that Al Wefaq – the country's largest opposition party – was inciting sectarian unrest, had links to a foreign power and so suspended the party pending further investigations. The references made to a 'foreign power' in Bahraini statements is widely considered a thinly veiled reference to Iran, the region's leading Shi'a power, a sect of Islam to which an estimated 75 percent of Bahrainis belong.
REGIONAL CONFLICTS DRIVING EVENTS
Any re-escalation of sectarian unrest in Bahrain is of serious concern to the region. The Sunni Gulf monarchies view Iran's regional activities – supporting Hezbollah in Lebanon, Assad in Syria, Shi'a militias in Iraq, and the Houthis in Yemen – as a single regional policy designed to ultimately dominate the region. 
Because of this geopolitical context, unrest in Bahrain has far-reaching consequences for regional stability. Following the revocation of Ayatollah Qasim's citizenship, Saudi Arabia and the UAE both offered prompt support for Bahrain's decision.
Meanwhile, Iranian leaders were deeply critical and potentially threatening in their reaction. The commander of the elite Quds force – a loyalist special forces unit responsible for extraterritorial operations – General Qasem Suleimani, said Bahrain's ruling family "will pay the price for this and it will result in nothing other than the collapse of this tyrannical regime." He went on to label the move a "redline", which would "set fire to Bahrain and the entire region and leave people with no other option but armed resistance."
Several other Iranian politicians backed up Suleimani's remarks or made similar ones of their own. Hezbollah called on Bahrainis to "express their anger over the government's recent actions" and warned of severe consequences.
That the loudest voice out of Iran came not from the religious establishment but from the head of Iran's foreign military unit – the man who leads Iranian forces in Syria and Iraq – is particularly alarming for the Sunni Arab states. General Suleimani's remarks are to the Sunni Arab states a thinly veiled threat and constitute incitement.
The Gulf Cooperation Council (GCC) will continue to support Bahrain's ruling Al Khalifa family with substantial resources as it did in 2011. Bahrain falling to a Shi'a-driven uprising would produce a major geostrategic gain for Iran. Iran would be able to remove an important US Naval base and a UK naval base from its doorstep, and it would gain access to further oil resources. Bahrain is physically very close to Saudi Arabia's oil fields, which are also the same parts of Saudi Arabia inhabited by a substantial Shi'a population, and so the Saudi monarchy would face a new kind of regime stability threat were the Al-Khalifa family to fall.
SHI'A LEADERS IN SUNNI STATES: THIN ICE?
This latest episode follows the public flare-up of sectarian tensions in January after Saudi authorities executed Shi'a cleric Nimr Al Nimr. After that incident, Iranian figures said Riyadh would pay a 'high price' for their actions and cut diplomatic ties with Riyadh.
See Also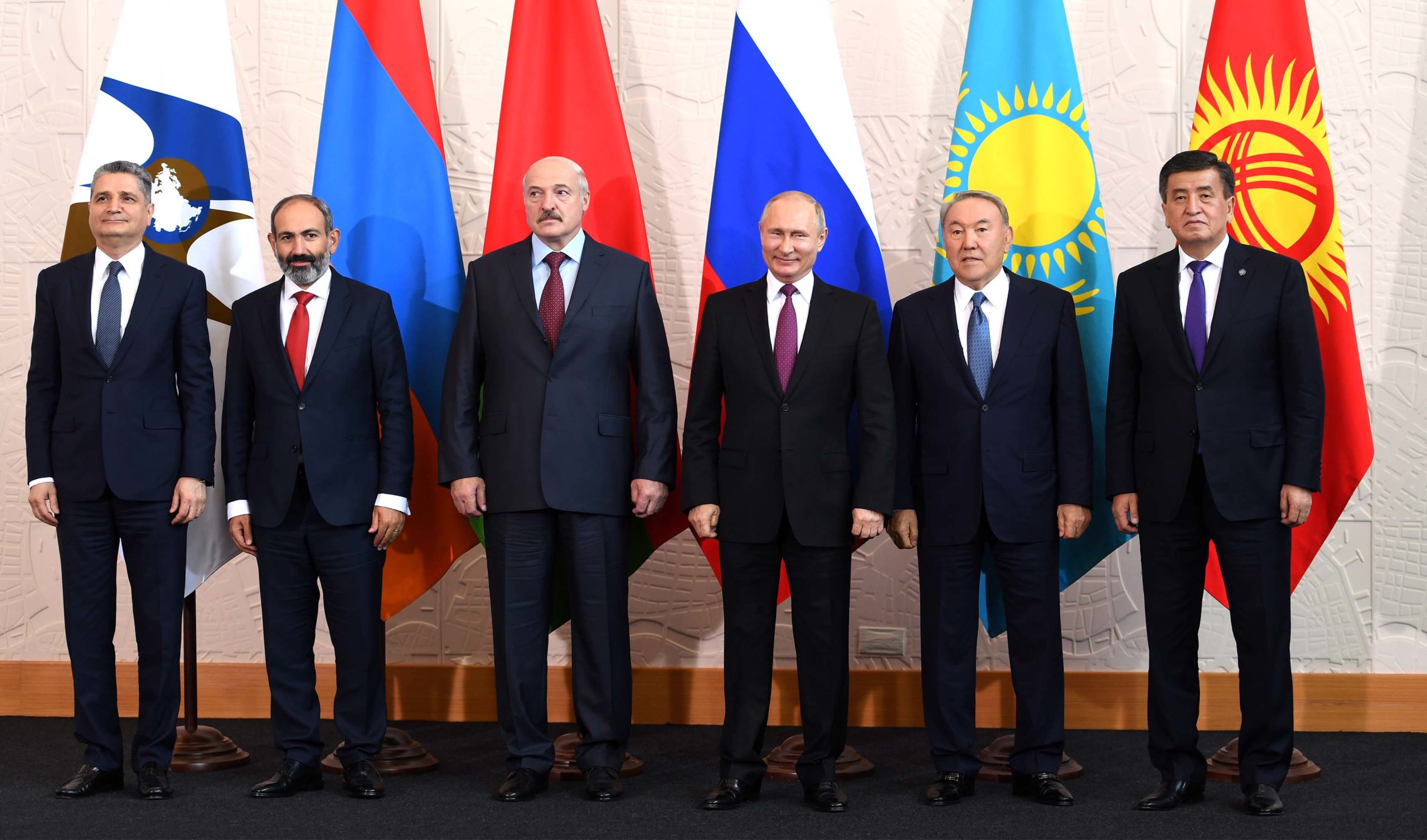 These two incidents are part of a larger trend among the Sunni Arab Gulf states that have become increasingly concerned about Iranian influence in the region. They accuse Iran of using Shi'a religious leaders to spread sectarian tensions and destabilise Sunni-Arab regimes.
For its part, the US State Department said that it was "alarmed" by the revocation of Ayatollah Qassim's citizenship and was worried the move would "further divert Bahrainis from the path of reform and reconciliation."
A FLASHPOINT, NOT A TURNING POINT
Currently, the Middle East is consumed by geopolitical rivalry – between Russia and the US at the global level, Iran and the GCC at the regional level, and among hundreds of political and militant groups at the local level in Libya, Lebanon, Syria, Iraq, and Yemen. This latest incident is part of the regional-level conflict and is a further example of the considerable animosity, fear and mistrust between the Sunni Gulf monarchies and Iran, as well as the internal fragility of some of those monarchies.
Whether the stripping of Ayatollah Qassim's citizenship creates a powerful social or political backlash is yet to be seen. Shi'a groups seeking to foment unrest will remember the crushing of political protests by Bahrain's powerful security apparatus in 2011, potentially checking any reemergence of such a movement. Nonetheless, this incident has once again brought to the surface the sectarian and geopolitical tensions that drive many of the events in the Middle East today.