Institutional bonfire: South Korea's political maelstrom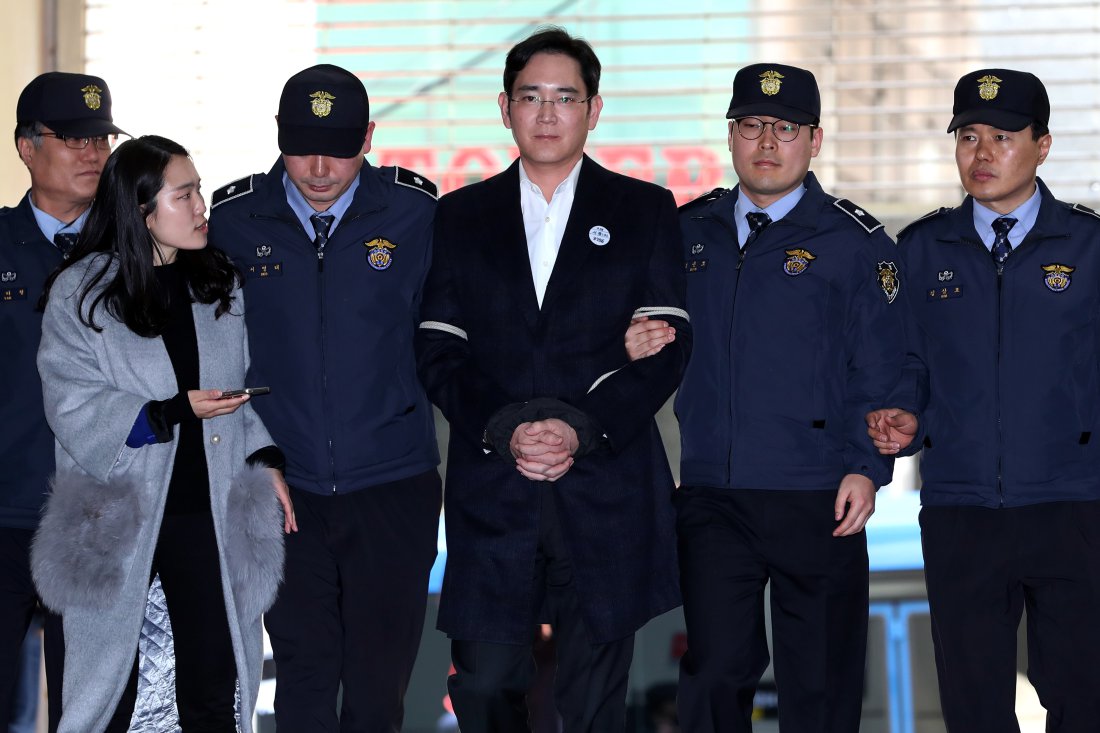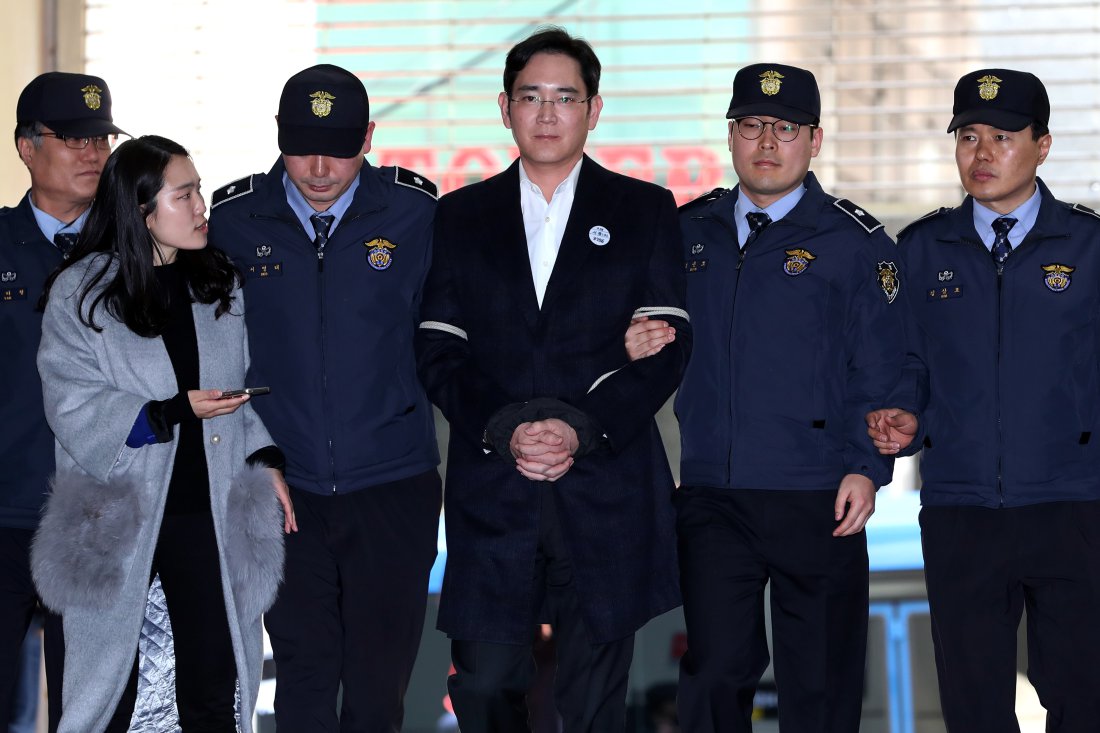 On Thursday the trial of Samsung's chief, Lee Jae-yong, will begin. Prosecutors allege that his company gave $38 million in bribes to now ex-President Park Geun-hye and her shadowy confidant, Choi Soon-sil. In return Park's government facilitated a lucrative merger designed to enable the transfer of power from Lee's father to his son.
The scandal has brought long-simmering public anger over white collar impunity to an enraged boil. The cosy relationship between the state and South Korea's conglomerates, or chaebol, was what powered the country's postwar economic miracle. But this closeness has also enabled corruption with few consequences – convicted chaebol bosses are usually pardoned by the president. This time is different.
If Park's impeachment is upheld in the constitutional court this Friday, elections will be held in 60 days. Rage at government and corporate impunity has carried left-wing reformists to the top of the polls. If the current favourite – Moon Jae-in – wins, he will do far more than break up the chaebols. He would pursue rapprochement with North Korea and tilt the country more towards Beijing. The Samsung scandal is a tremor in the larger earthquake that is convulsing South Korea's core institutions.
Dig deeper: South Korea's political turmoil