Keir Starmer and the future of Britain's Labour Party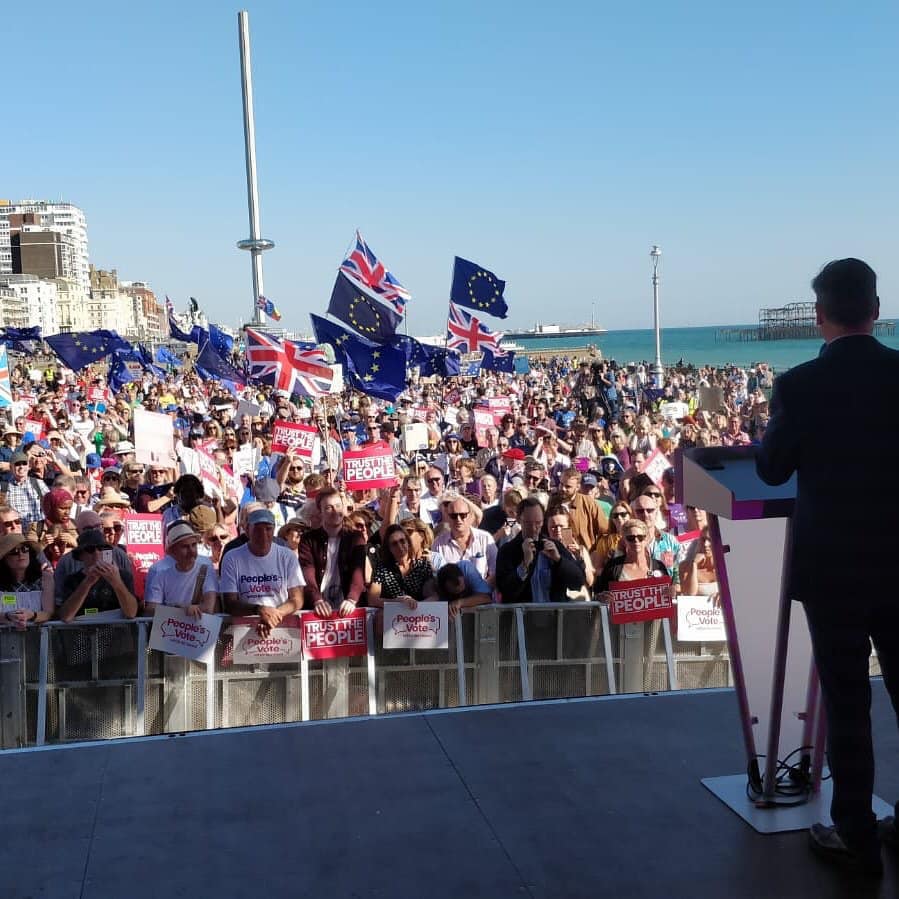 WHAT'S HAPPENING?
Sir Keir Starmer has been elected the new leader of the UK Labour Party, taking over from the controversial Jeremy Corbyn.
KEY INSIGHTS
– Starmer's election marks a return to the centre-left wing of the Labour Party and a repudiation of Corbyn's socialist views
– Corbyn was seen as a divisive and unpopular leader, although his views will likely live on in a group of hard-left supporters
– Starmer is seen as a bridge-builder who can work well with other parties and help Labour attract broader support
– Starmer and Labour's long period in opposition may be an advantage politically due to the renewed focus on the National Health Service
Sir Keir Starmer has been elected the new leader of the UK's Labour Party, replacing Jeremy Corbyn, who had served as leader since 2015. Starmer has been a member of parliament for the Holborn and St. Pancras constituency of London since 2015, and he has a background in human rights law. Starmer is taking the leadership position at a time when the UK is facing a steep death toll from the COVID-19 pandemic, which put Prime Minister Boris Johnson in intensive care and brought London into lockdown.
2020 will be a critical year for the UK's continued Brexit negotiations from the EU. Johnson may not feel compelled to work closely with Starmer given the Conservatives' large majority in parliament, but Starmer will likely be a formidable opponent at the despatch box given his background as a lawyer and an articulate prosecutor for the Remain campaign in the 2016 Brexit referendum. Now that Brexit is a reality, both men have incentives to work together and ensure that all stakeholders are considered and the final arrangements on trade, security and other critical areas are as frictionless as possible.
CORBYN'S BRAND OF POLITICS
Jeremy Corbyn was by many seen as a divisive and unpopular leader, and the Labour Party lost two general elections under his leadership, winning only 203 seats compared to the Conservatives 365 at the 2019 general election. The Labour Party has also suffered from an anti-Semitism row amongst its leadership, which Corbyn was criticised for not taking seriously and for doing too little to respond to. Starmer has already issued an apology to the UK's Jewish community and vowed to "leave no stone left unturned" in his fight against anti-Semitism.
As Labour leader, Corbyn was known for his controversial views on a wide range of issues, including his support for Irish republicanism and inability to fully condemn the Irish Republican Army (IRA), his call to disband NATO, and his praise for some of the policies of socialist states like Venezuela and Cuba. Corbyn was also criticised by the victims of IRA bombings for being soft on responding to terrorism, and in several interviews, failed to pledge to use military force in response to terrorist attacks. While the Labour Party has long had a social democratic and even socialist stance, the views of Corbyn and allies such as former shadow chancellor John McDonnell often featured stark repudiations of capitalism with a favourable view towards the Marxist-Leninist strand of socialist thinking. Nevertheless, Corbyn managed to galvanise a large group of 'Corbynites' who will likely retain their allegiance to his ideas and the hard-left wing of the party.
Starmer is seen as more of a bridge-builder who can work well with other parties and attract a broader base of support. This may serve Labour well in Scotland and other rural, working-class areas of England that have voted for Johnson's Conservatives in recent general elections. Labour has room to grow in most of the UK's regions, and if it is able to compete in Scotland, Starmer has the chance to influence the timetable of the next Scottish independence referendum and the internal dynamics of Scottish politics.
There are likely to be many things that Starmer and Johnson will agree on, including increased funding for the National Health Service (NHS) and economic support measures for the most vulnerable workers affected by the coronavirus. On the divisive issue of Brexit, Starmer initially supported a second referendum, but in order to help Labour win back seats from the Conservatives in England and Wales, he is unlikely to maintain that position as leader of the opposition. He has accepted that Brexit is happening and will likely work with Johnson to ensure that the UK maintains a close trading and security relationship with the EU.
2020: ANOTHER TUMULTUOUS YEAR IN BRITISH POLITICS
Keir Starmer's election as Labour leader signifies a willingness among party members to return to Labour's roots and not be wedded to Corbyn's ideology. This may disillusion some London Labour voters, but it is unlikely to fuel division in areas where Labour recently lost seats. Traditional Labour voters who switched off at the last election viewed Labour as being too radical because of Corbyn's platform and the party's desire for a second Brexit referendum. Starmer can now recreate the party's image and court these voters based on his pragmatic and principled approach to governance. Starmer and Labour have tremendous opportunities for growth so long as they are able to look beyond London and build a 'big-tent', multigenerational coalition.
While the COVID-19 pandemic is an unprecedented tragedy, there is the potential for collaboration between Britain's two main parties as the UK looks to address its economic and societal effects. The outbreak has further cemented the NHS as a foundational British institution that is supported by voters of both parties, and Johnson and Starmer will likely work to ensure that its funding remains high and frontline workers retain benefits during this crisis. However, years of Conservative-led austerity measures targeting the NHS may benefit Starmer — who has called healthcare workers "the heroes of our generation" — as he leads an opposition that has not been in government for a decade.
Should Johnson and Starmer prove to be effective partners in the coronavirus battle, Scotland's independence-minded government may temporarily cease its drive for a second independence referendum in order to show unity and not exacerbate regional tensions. Scotland has already put its plans for a second referendum on hold due to the pandemic, and Edinburgh is unlikely to devote its full attention to the issue for the remainder of the year. The pandemic may serve as a reminder of the need for collaboration and a strong working relationship across the UK's constituent nations, and any politicisation of the virus could backfire on the Scottish National Party (SNP). Labour leadership in Scotland — where Labour support has collapsed — may also feel emboldened to challenge the SNP now that Starmer is leader, which would likely inject multiparty debate to Scottish politics and revitalise questions about Scotland's place in both the UK and the EU.
It is uncertain how the UK will emerge from the COVID-19 outbreak, but once the pandemic passes, there will be many other issues to address and opportunities for Starmer to ideologically differentiate himself from both Corbyn and the Conservatives. This will be the first time in years that British politics and the Labour Party will not be defined by Brexit. Starmer is likely to pursue a more conciliatory and pragmatic approach than Corbyn on areas from the economy to defence to the environment, using the outbreak to expand Labour's support base in preparation for mobilisation efforts at the next general election due by 2024. If he leads Labour to victory, Starmer is unlikely to challenge NATO or other multilateral institutions and could be expected to support international agreements on trade and climate change.
For the time being, the Conservatives have the upper hand and a sizable majority in parliament, though that majority will likely be tested as the effects of Brexit on the economy, immigration and many other areas are felt across the UK. Conversely, Corbyn's Labour implicitly supported the EU, and Labour missed its chances to campaign vigorously for Remain. Johnson will likely highlight Labour's wobbly position on the EU, and Starmer will have to convince voters that he accepts the Brexit reality and will not table a second referendum. There is undoubtedly severe Brexit fatigue and the UK is wary about its collective future and the future for its constituent nations like Scotland. Starmer will likely benefit in the next election by not being Corbyn and by serving as the leader of a party that is not ideologically wedded to Brexit — just as the UK enters the post-Brexit stage of development.
Corbyn's supporters have not gone away and they will likely remain vocal in their opposition to Starmer if he is seen as too conciliatory with the Conservatives. However, Labour is moving back to the centre at a time when pragmatic, cross-party leadership is needed to provide Britons with a sense of security from the twin effects of Brexit and the ongoing pandemic.