Navalny's defiant return to Russia and the battle ahead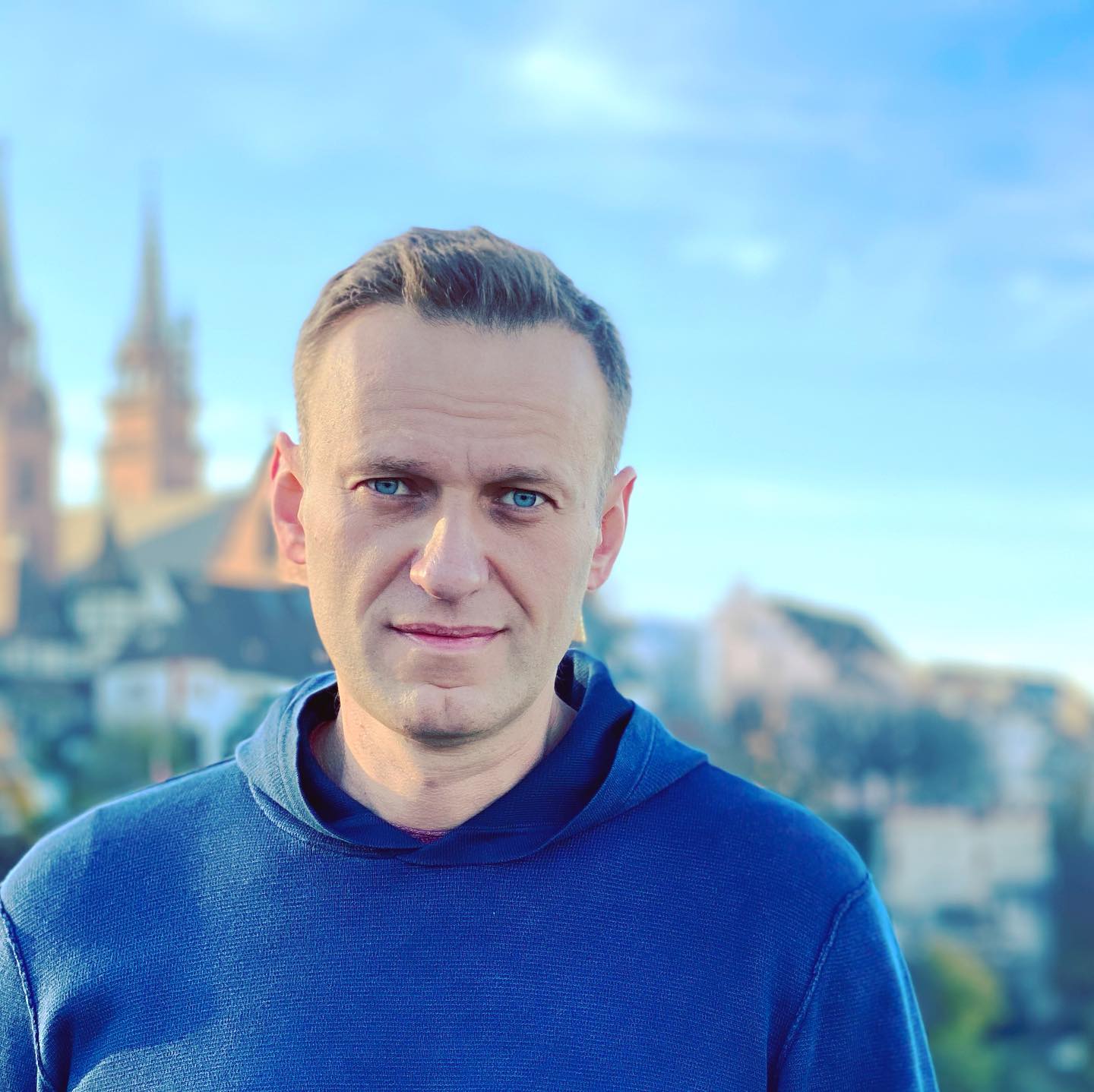 WHAT'S HAPPENING?
Russian opposition leader Alexei Navalny was arrested upon his return to Russia, sparking mass protests against Vladimir Putin and the alleged corruption of his presidency.
KEY INSIGHTS
– Putin is thought by some experts to be one of the wealthiest men in the world, and Navalny has exposed the wide-scale corruption that has come to define Russian politics over recent decades
– Navalny's cause is one the EU and US can fully support, but concrete action from Brussels remains unlikely
– As the EU and US remain focused on the COVID-19 pandemic and other domestic issues, a violent assault against Navalny may be a risk Putin is willing to take
Kremlin critic and opposition leader Alexei Navalny returned to Russia from Germany on January 17, and was immediately arrested upon his arrival in Moscow. On February 2, Navalny was sentenced to two and a half years in prison for violating his probation while in Germany recovering from a likely Kremlin-directed poisoning with the Novichok nerve agent onboard a flight from Tomsk in August 2020. A week after his arrest, over 3,000 protesters who turned out from Moscow to the frigid streets of Yakutsk — where temperatures reached -50 degrees Celsius — have also been arrested in their defiant support of Navalny. The demonstrations turned violent in Moscow, where protesters were dragged to police buses, and Navalny's wife Yulia was also arrested. It was one of the largest anti-Putin demonstrations in several years, demonstrating just how potent Navalny's anti-corruption message is to millions of ordinary Russians.
In a marked shift from the Trump administration, President Joe Biden has come out to forcefully condemn Navalny's arrest and incidents of violence against protesters. Under former Secretary of State Mike Pompeo, US support for Navalny and for human rights in Russia was limited. Now, the Biden administration is willing to provide political support to the imprisoned opposition leader and those fighting for a democratic Russia. Secretary of State Antony Blinken has called for Navalny's 'immediate and unconditional release' and mass protests are expected to continue as Navalny begins his prison sentence.
A DEFIANT RETURN
After his emergency evacuation to Germany and medically-induced coma, Navalny was released from a Berlin hospital in September 2020, but did not return to Russia until January 17, 2021. Upon his return, a Russian court ordered a 30-day detention period for Navalny subject to a review of his parole. Navalny and other pro-democracy critics of Putin have alleged that the arrest was politically motivated. Navalny is no stranger to Russia's prison system and he has been targeted by the Kremlin for repeatedly going after Putin's wealth and theft of state assets. Since 2011, Navalny has spent hundreds of days in custody and has been jailed over 10 times.
In his first week back in Moscow, Navalny released a provocative video titled 'Putin's Palace', which featured a palatial residence on the Black Sea that he claims belongs to the president. The video has already reached more than 80 million people and alleges that the palace cost $1.37 billion — all paid for by 'the largest bribe in history.' The video also documents Putin's immense wealth, accumulated since his time as deputy mayor of Saint Petersburg in the 1990s. Putin is considered by independent experts such as Karen Dawisha and Catherine Belton to be one of the wealthiest men in the world. Estimates of his wealth range from $40 to $200 billion, and reports of the palace first emerged in the press over a decade ago. The Kremlin has denied that the palace property, which is 39 times larger than the country of Monaco, belongs to Putin. Putin's close childhood friend and former judo partner, the billionaire Arkady Rotenberg, has claimed ownership. However, for many protesters, the palace is yet another symbol of the corruption and cronyism that has come to define the Russian state since the Yeltsin years.
Navalny's campaigns against kleptocracy and in favour of democratic governance, the rule of law, and free markets are pillars for the West to meaningfully engage with Russia. Regarding the Biden administration in particular, greater support for Russian pro-democracy groups and the opposition is likely to stir up grievances long-held by Putin. Moscow has blamed these groups for promoting pro-democracy colour revolutions in Ukraine and Georgia, as well as mass protests against him, most notably in 2010-2011. For the Kremlin, US engagement with such groups in Russia is a violation of state sovereignty and a sign of deep internal meddling by outside powers.
A COLD STRETCH AHEAD
Navalny's ability to rapidly mobilise citizens across Russia in support of his cause would likely be alarming to Putin. Even if Navalny is released, Putin is likely to severely cripple his ability to organise similar in the future, possibly by producing politically motivated charges that place Navalny, and his movement, in legal and operational limbo. The demonstrations are expected to continue, as is Putin's battle to discredit, intimidate and silence Navalny and his supporters by increasingly violent means, including mass arrests, torture and assassinations. Putin may also seek to shutter pro-democracy groups in Russia and the West that he views as influencing or controlling Navalny. Already, Kremlin spokesman Dmitry Peskov has accused the US of meddling in the protests in support of Navalny — further accusations from the Kremlin are highly likely.
The Kremlin seems poised for a reactive and vitriolic anti-Western campaign and, as Biden settles into office, a much more strained period for US-Russia relations likely lies ahead. In his approach to Moscow, expect Biden to be much less transactional than Trump, relying on alliances and the intelligence community to inform his decisions. Biden's national security team also has deep links to Russia, while the State Department is set to be staffed with career foreign service officers with few partisan political appointees. However, a change in Washington is unlikely to lessen Putin's persecution of domestic political opponents. Despite sanctions, diplomatic expulsions, and condemnation of his actions, Putin's hold on executive authority has endured.
In surveying the political landscape in the EU and the US, now might be an opportune time for Putin to further enhance and consolidate his powers. Currently, the US and the EU remain mired in the recovery from COVID-19 and other domestic challenges from race relations to political upheaval and unrest. Vetoes against EU-wide sanctions could come from several EU member states, including Hungary, where a Russian-made COVID-19 vaccine has been approved and is being distributed. Given the apparent strong efficacy of the Russian vaccine, it is likely to be another critical tool in stopping the pandemic in Europe, and more EU member states may seek approval. The vaccine, combined with the slow economic recovery in the EU from COVID-19, makes a joint resolution from both the US and the EU unlikely, as Russia is a more natural partner to many EU member states on critical economic sectors, including energy. While a threat to its immediate neighbours like the Baltic states and Ukraine, for Western European states, Russia is still a lucrative market and there are deep financial entanglements. Navalny's cause is one the EU and US can readily support, but concrete actions from Brussels against Putin and his illicit wealth remain unlikely.
As 2021 progresses, a sustained and at times violent assault against Navalny and his supporters may be a risk Putin is increasingly willing to take. Over 20 years since he first assumed power, the greatest risk to Putin remains the people of Russia and their ability to organise in support of alternate leaders. Navalny's campaign is aimed at empowering Russian citizens with the truth about the hypocrisies of Putin's regime while granting them the knowledge to make informed decisions about their leadership. Navalny's campaign is unlikely to be successful without some support from the Russian security services; their refusal to partake in mass arrests and the beatings of demonstrators suggests the movement is far from reaching sufficient critical mass to oust Putin.
As of now, there is little risk of the Russian military or other state actors turning against Putin, as the military has had successes in Syria and in Russia's near abroad, such as Ukraine. Under Putin, Russia has been able to inflict divisive election interference campaigns against the West and devastating hybrid warfare against its neighbours, including annexing territory in Crimea that holds a deep patriotic resonance for many Russians. However, the Crimea effect of high approval ratings for Putin and the patriotic euphoria at Russia's great power capabilities has begun to wane. The long-term trajectory for Russia in the 21st century remains one of stagnation and demographic and economic decline as a result of corruption and mismanagement. As these realities persist and are further highlighted by Navalny's campaigns, there is likely to continue to be a growing yearning for democratic governance in the post-Soviet space. As the year progresses, Putin's survival as an illiberal yet stabilising leader of a revanchist Russia and Navalny's legitimacy as a viable democratic alternative are both at stake.