North Korea to commemorate IRBM launch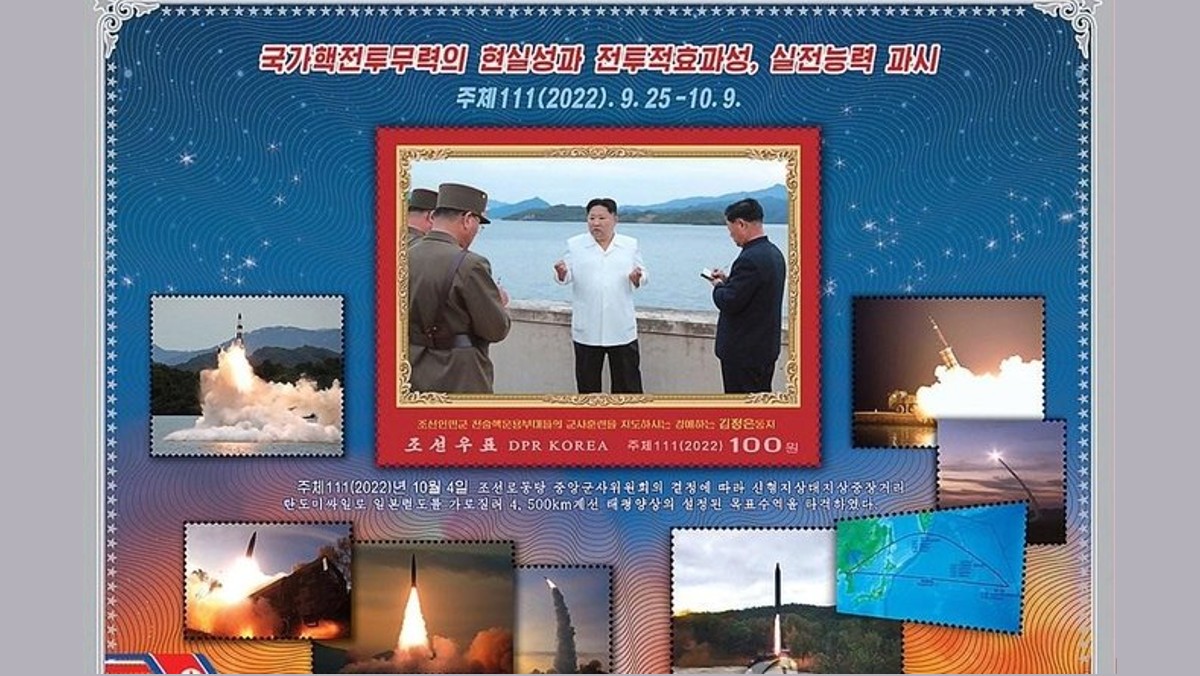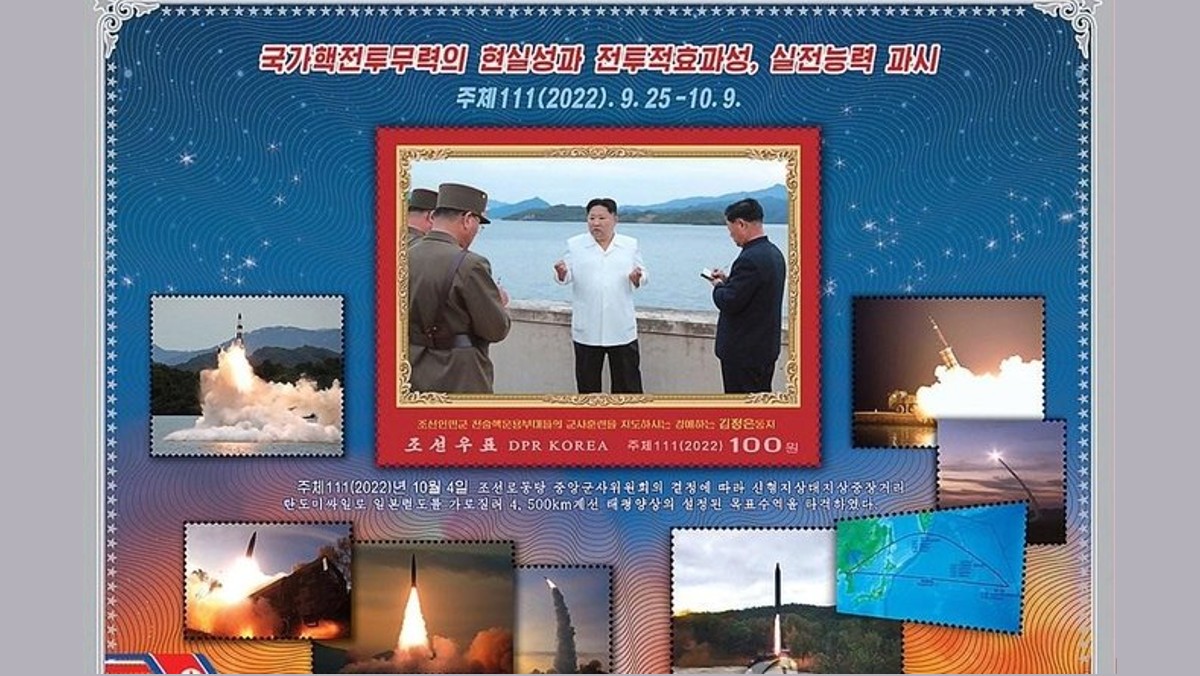 North Korea will issue a set of stamps today featuring its intermediate-range ballistic missile (IRBM) launch over Japan.
North Korea last month launched an IRBM over Japan for the first time in five years, marking an apparent show of force by the regime. North Korea normally conducts short-range ballistic missile (SRBM) launches as part of its policy of offensive provocations towards South Korea. The regime has launched nine SRBMs since its IRBM launch over Japan.
The collection of stamps shows a photo of Kim Jong-un guiding military exercises of the Korean People's army (KPA) units for the operation of tactical nuclear weapons, and various shots of the IRBM launch from different angles.
The commemorative stamps will be released less than a week after Kim Jong-un's most recent propaganda display, in which he unveiled his nine-year-old daughter for the first time. State media emphasized missile development as a security guarantee for the "country's children," as photos showed Kim and his daughter inspect a proclaimed Hwasong-17 intercontinental ballistic missile (ICBM) launch.
North Korea's emphasis on last month's IRBM launch indicates the country is not yet prepared for its seventh nuclear test, which had been expected before the beginning of the 2022 midterm elections in the U.S.
Sabrine Donohoe
Sabrine is an Analyst for Foreign Brief and a graduate student at Yonsei University in South Korea, specializing in foreign policy and security in East Asia. Previously, she contributed as a freelance writer for online publications and worked as a sub-editor for the Daily NK.