Political protests could upend Belarus's balancing act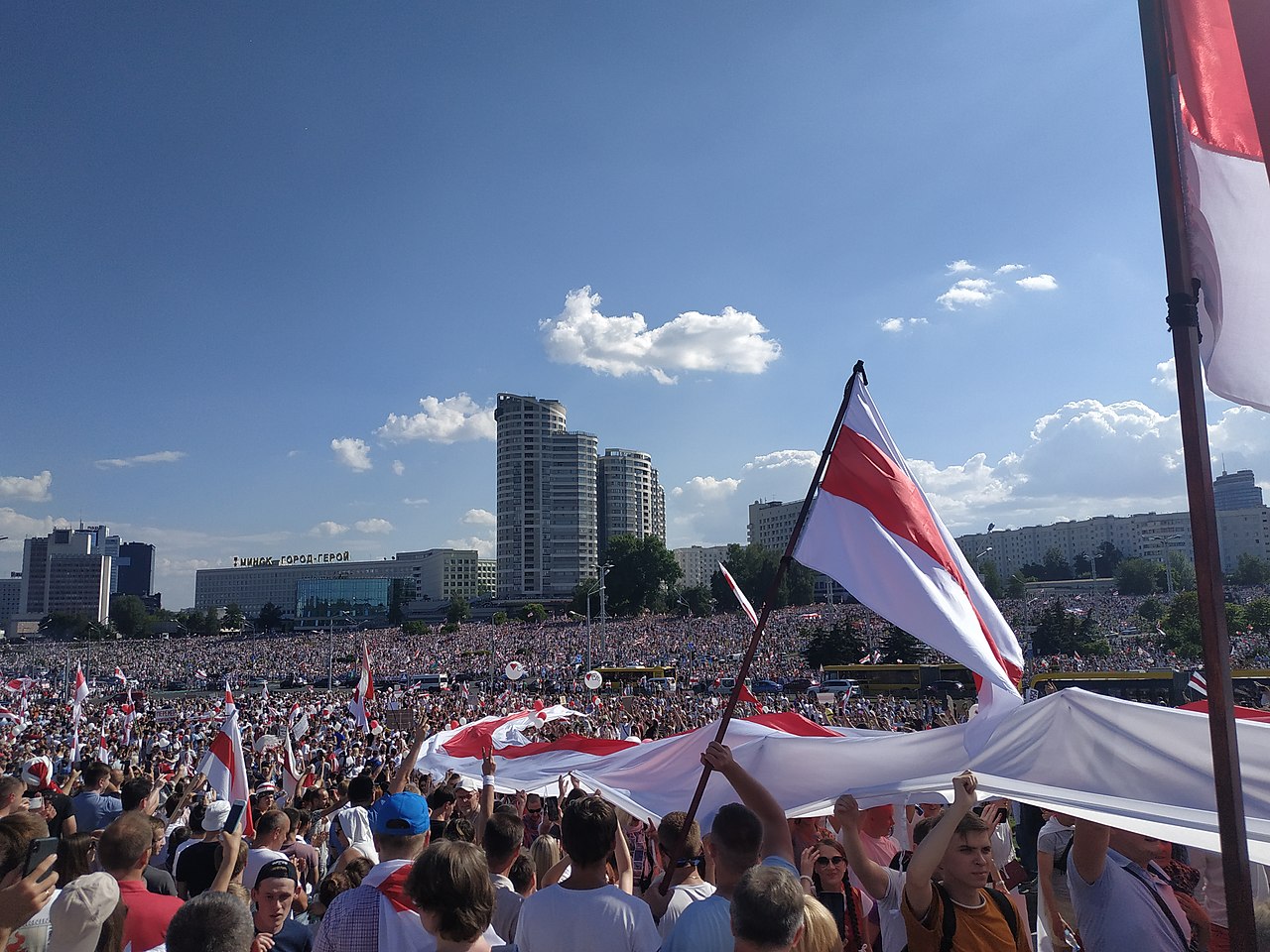 WHAT'S HAPPENING?
Belarusian opposition figure Maria Kolesnikova has been charged with 'undermining national security' and now faces a five-year prison sentence for her role in the massive protests against long-time dictator Alexander Lukashenko.
KEY INSIGHTS
– For Lukashenko's regime, these events have potentially upended a careful and strategic balancing act between the West and Russia, its powerful partner to the East
– Major Western powers have decried Lukashenko's handling of the protests, while Russia has been forced to weigh its obligations to Belarus under a Russia-led post-Soviet security alliance
– Unspecified, largely unfulfilled promises of reform will likely accompany further crackdowns in an attempt to restore the status quo.
President Alexander Lukashenko's unconvincing re-election in August has led to protests that have drawn the attention of the international community due to their prolonged duration and unprecedented scale. Belarusian law enforcement has used excessive and extrajudicial violence to attempt to quell these demonstrations, prompting further international concern and censure. In a particularly unexpected development, the protests have seen the widespread participation of state workers, previously considered crucial members of Lukashenko's political base. Belarusian authorities have attempted to pressure these workers, many of whom went on strike or left their jobs in state-run industries, by arresting strike leaders, threatening job termination, and even supplementing state media operations with Russian state-funded staff.
WHAT PROMPTED THE PROTESTS?
Lukashenko has been the president of Belarus since 1994, and he claimed another electoral victory on August 10 with 80% of the vote. This year's election was the first since 2001 without OSCE election monitors to determine whether the process was free and fair, and the Belarusian public cried foul. Opposition candidates were jailed, prevented from registering, and subjected to other pressures in the leadup to the election. The strongest opposition candidate, Svetlana Tikhanovskaya, fled the country. These factors, compounded by frustrations over economic decline, brought many Belarusians to the streets.
This is not the first instance in which Belarusians have gathered to protest election results (which many international and domestic observers considered to be falsified), the jailing and pressuring of opposition candidates, or even economic hardship in the country. All of these elements prompted demonstrations in 2010 and 2011, albeit on a much smaller scale. The added catalyst of outrage at the violent police response has likely helped to account for the endurance and broad demographic makeup of the current demonstrations. The COVID-19 crisis — which Lukashenko initially dismissed as a "psychosis" that could be cured by drinking vodka and playing hockey — is yet another compounding variable. Lukashenko did not impose any broader restrictive measures to contain the virus, which has infected almost 75,000 Belarusians as of mid-September.
SHIFTING THE SCALES
Surprisingly, the EU, Russia and many in the Belarusian opposition agree on a model for a peaceful transition of power: the adoption of a new constitution, to be ratified via referendum, which could allow for new parliamentary and presidential elections. In fact, Lukashenko publicly acknowledged the broad possibility of this course of action on several occasions. However, Lukashenko has promised constitutional reforms in the past, leading some in the opposition to view this as a stalling tactic. The likelihood of a free and fair referendum, the full and prompt implementation of a suite of constitutional reforms, and a resulting transition of leadership is consequently called into question.
The possibility of direct Russian intervention has been the bugbear of international discussion over the past several weeks due to the potentially disastrous consequences of such a development. Although Lukashenko has appealed to Moscow for support, touting the unsubstantiated threat of a NATO military build-up on Belarus' border, messaging by Russian officials indicates that Moscow is reluctant to commit to a military or police incursion unless protests escalate to uncontrollable violence. Although what level of unrest Russia would consider "uncontrollable" and as grounds for intervention is as yet unclear, protesters have so far largely remained peaceful during mass demonstrations and Belarusian security forces have managed to maintain control at any cost and by any means. Indeed, direct security measures could incur major long-term costs for Russia with few obvious benefits in terms of domestic popularity or even Belarus–Russia ties: the Belarusian opposition has pledged to maintain friendly bilateral relations, and an intervention would foment anti-Russian sentiment among the highly-Russified and geopolitically variable populace.
A more likely scenario would involve some promise of constitutional reforms with a de facto preservation of the status quo. Lukashenko will likely continue to vacillate between harsh crackdowns and pledging conciliatory measures, chipping away at protest efforts by threatening to fire striking state workers, arresting or expelling opposition leaders, and detaining demonstrators while buying time with the continual proposal and subsequent revision of constitutional reforms. If a new constitution is finalised in the near or medium term, it would likely include only piecemeal reforms, and the referendum results on its ratification would likely be falsified to ensure that Lukashenko retains power.
Although Russia's strategic oil delivery disruption in early January amid talks over crude supplies and payments led to unprecedented oil purchases from Saudi Arabia and the US, recent developments likely preclude similar opportunities in the near future. Belarus' dependence on discounted Russian oil and gas and the debts it has incurred as prices were raised have long been used as bargaining chips in the ongoing back-and-forth on its full integration into a "union state" with Russia. For Russia to disrupt deliveries to Belarus again so soon would undermine its leverage in negotiations. Meanwhile, Belarussian authorities' violent response to post-election events has alienated them from the governments of Western energy producers, many of whom have issued statements condemning the response and imposed or threatened sanctions.
Further international sanctions on officials close to Lukashenko are highly probable in the near term. In addition to the travel bans that the three Baltic states imposed on Lukashenko and other major players, the EU expects to impose travel bans and asset freezes on 31 higher-ups from the election commission, judicial system and security apparatus. The US is also considering blacklisting seven individuals involved in the election and the authorities' violent response to the ensuing protests. Although the direct macro-level impact on trade with Belarus will likely be limited, possible indirect effects are as yet incalculable. With the EU serving as Belarus' second-largest trading partner after Russia, the country's dependency on its eastern neighbour could increase as a result of these measures.
Should the status quo be restored in Belarus by way of domestic crackdowns and pledges of reform, Lukashenko will likely find that his East-West balancing act is compromised, with the scales tipped toward Moscow.
Any views and opinions expressed in this article are those of the author and do not reflect the position of Internews.