Pope Francis visits Bahrain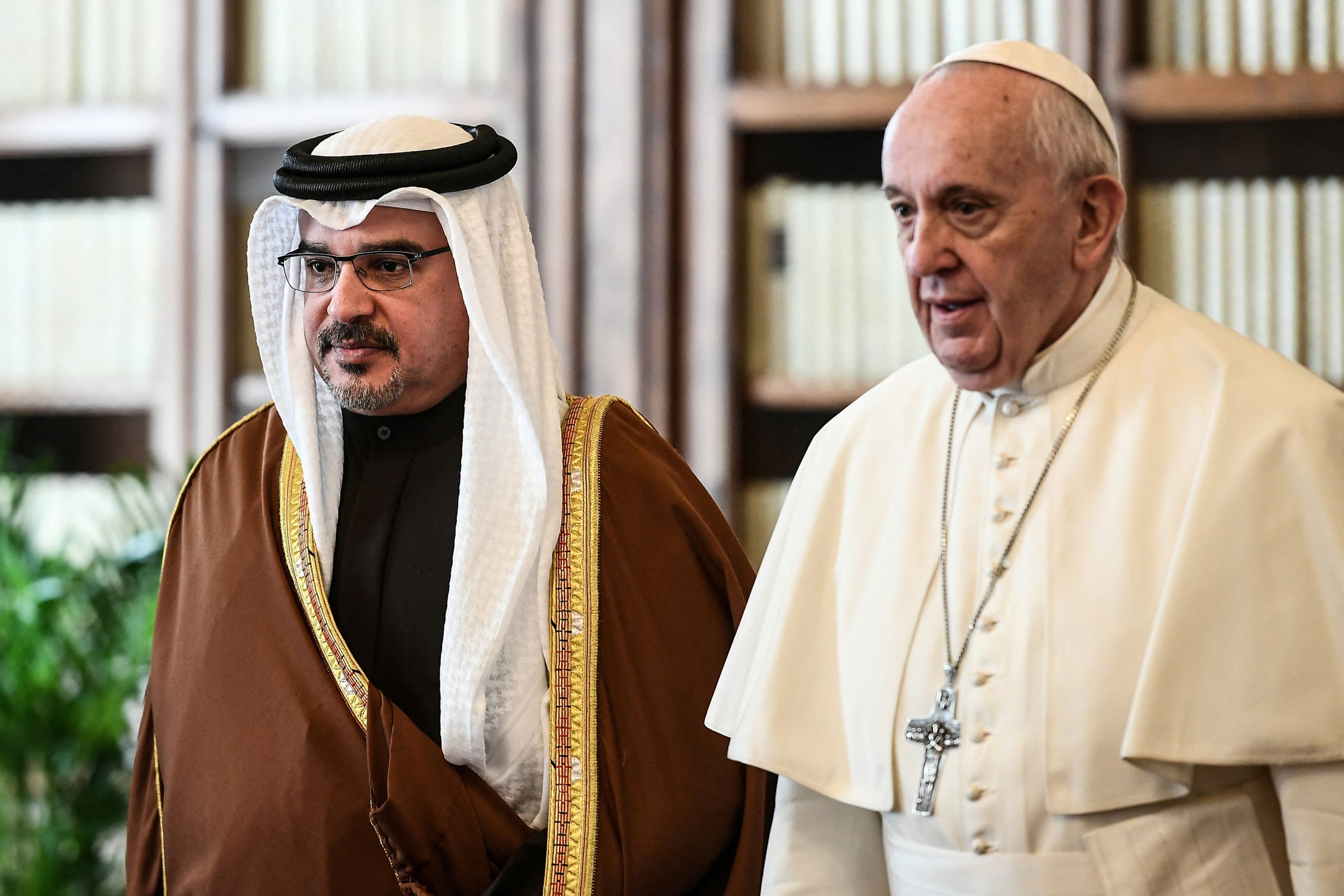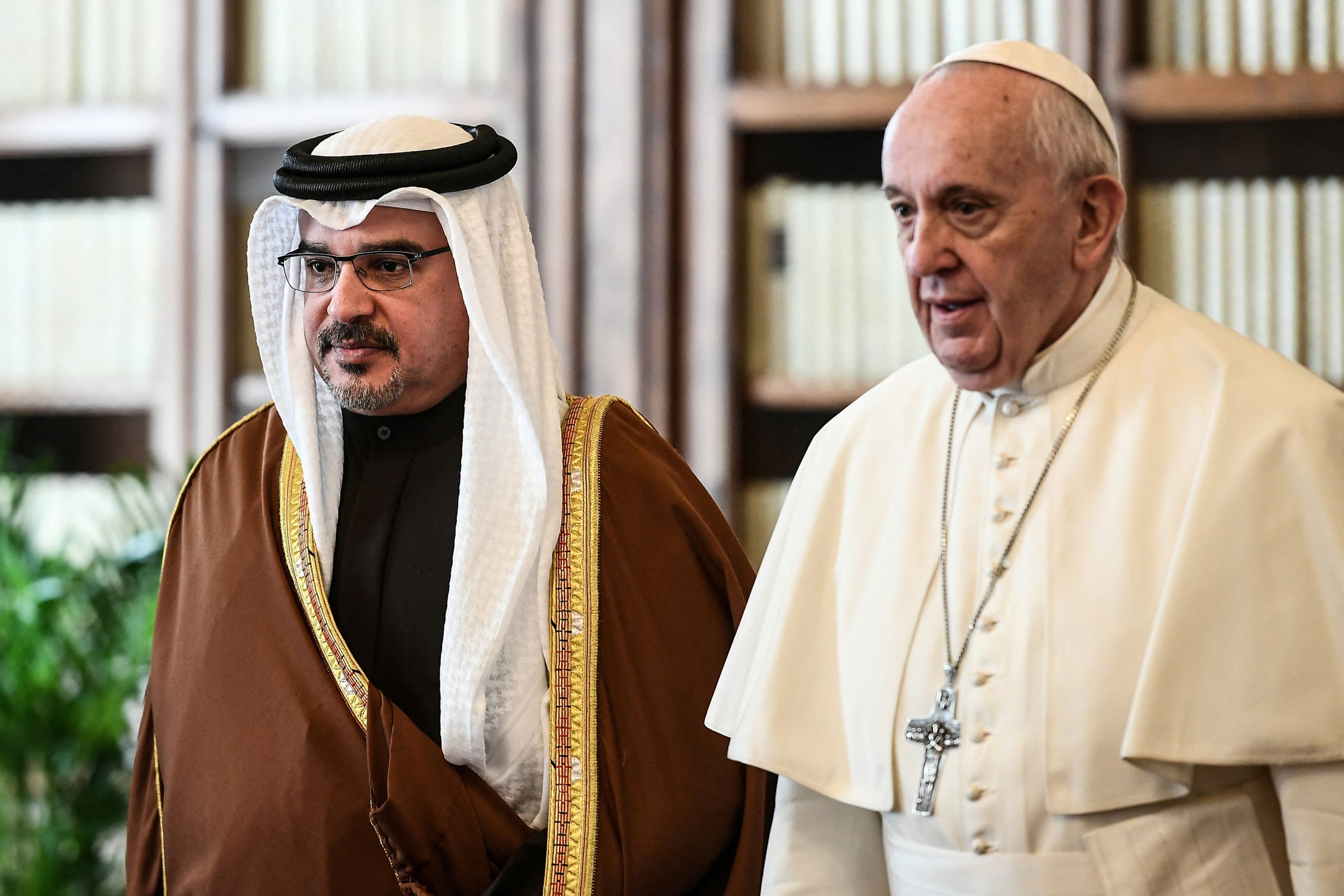 Pope Francis visits Bahrain to meet political and religious leaders in a four-day trip to support the country's Christian minority.
Talks with Bahrain's head of state Hamad bin Isa al-Khalifa and prominent Sunni cleric Ahmed al-Tayeb are scheduled, along with the "Bahrain Forum for Dialogue", where over 200 international religious figures will be present.
This visit is a continuation of the pope's advocacy for better Muslim-Christian relations in the Middle-East, sparked by Christian diaspora, persecutions and widespread religious intolerance in the region. His arrival also takes place as Gulf states – including Bahrain – face growing international condemnation for the ill-treatment of their foreign workers, which includes many Asian Christians.
It is highly unlikely that the pope will openly criticize the Bahraini government for its human right's abuses, favouring instead a speech of peace and tolerance as a way to promote the security of the Christian community in Bahrain and the wider Middle-East. A document pledging Muslim-Christian coexistence in the country is likely to be signed, but the exploitation of foreign labour in the Gulf is highly likely to continue in the short- to medium- term.