Responding to a resurgent Al Shabaab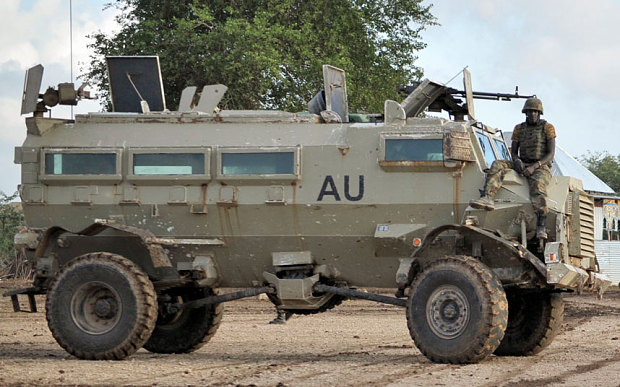 Al Shabaab, the Al Qaeda-affiliated militant group that has wreaked havoc on Somalia for the past ten years, has shown that it continues to be a force to be reckoned with.
Although Al Shabaab does not hold the vast swathes of territory it once did, the group continues to pose a substantial threat to the Somali government as well as AMISOM, the African Union peacekeeping mission in Somalia, and its Western allies. This is evident in both the attacks the group has been able to carry out over the past eight months and the forceful response from AMISOM and its allies, particularly the United States.
While violence in Somalia is nothing new, especially in territory held by Al Shabaab, the increased presence of Special Forces and US airstrikes in the country is a signal that all is not well. While it may merely be a sign that Washington recognises the threat posed by Al Shabaab and is attempting to pre-empt the group's resurgence, the ramping up of operations seems to suggest the US has information the group could be planning larger operations.
The US is rightfully concerned about the threat the group poses to its interests both inside Somalia and to the region. At the forefront of these concerns should be the increasing death toll among AMISOM forces. Over the past eight months, Al Shabaab has orchestrated three large-scale attacks on AMISOM bases, killing an estimated 300 peacekeepers. This has taken a heavy toll both on the forces themselves and on public opinion among the population of AMISOM contributing nations, which could, in the long run, decrease the number of forces each country sends to the mission. This would be a blow for regional security and Washington's desire to decrease engagement in Somalia, something it has been unable to do in the past eight months.
In addition to the attacks on AMISOM bases, Al Shabaab has increased attacks on civilians and Somali government targets, carrying out car bombings and mortar attacks throughout the country, killing dozens of civilians as well as members of the Somali government.
Additionally, over the past year, the group has continued to terrorise civilians in nations that contribute troops to AMISOM, the largest attack being the April 2015 attack on Garissa University in Kenya which killed 148 Kenyan civilians.
The attacks on and by Al Shabaab demonstrate the resurgence of a threat the US and its allies have been trying to quell since the emergence of the militant group. The recent rises in attacks by Al Shabaab, and the responses they have elicited demonstrate that the group is still a viable and growing threat that must be taken seriously if regional security is to be achieved.