Serbia 2022 general elections begin today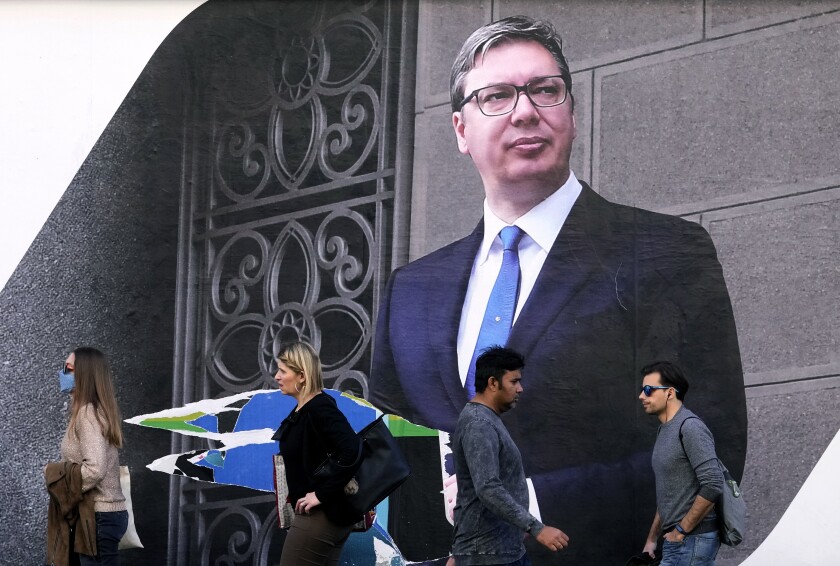 Serbia general elections 2022 – Photo: AP Photo/Darko Vojinovic
Serbia will hold presidential and parliamentary elections today.
Serbian President Aleksandar Vucic assumed power in 2017, while his Serbian Progressive Party (SNS) has been the ruling party since 2012.
Vucic has kept Serbia on a course toward EU accession, balancing the country's aspirations in Europe with its political-economic relationship with Russia.
A recent poll on Wednesday showed the SNS leading with 53.6%, with the opposition party Alliance for Victory leading in second with only 13.7% of the vote. Furthermore, Vucic is highly likely to win the presidential election through his leveraging of the Russia-Ukraine war to address his citizens' fears about diminishing livelihoods after stopping Serbian exports of key goods and introducing price caps.
Vucic's refusal to implement sanctions on Russia is likely to avoid exacerbating the Kosovo issue and increasing energy prices from Russia. Thus, expect Serbia to refrain from joining the global economic sanctions regime against Russia despite condemning the invasion in a UN General Assembly resolution.
In the medium to long-term, expect Vucic to balance Serbia's EU accession process with its political-economic relationship with Russia as long as Serbia does not join the West in its sanction regime against Russia.
Wake up smarter with an assessment of the stories that will make headlines in the next 24 hours. Download The Daily Brief.
Alex Avaneszadeh
Alex is an Analyst focusing on political events in the post-Soviet space. With a background in international law and diplomacy, his expertise lies in the geopolitical, economic and energy security dynamics of the South Caucasus.