Sri Lanka's Parliament in session today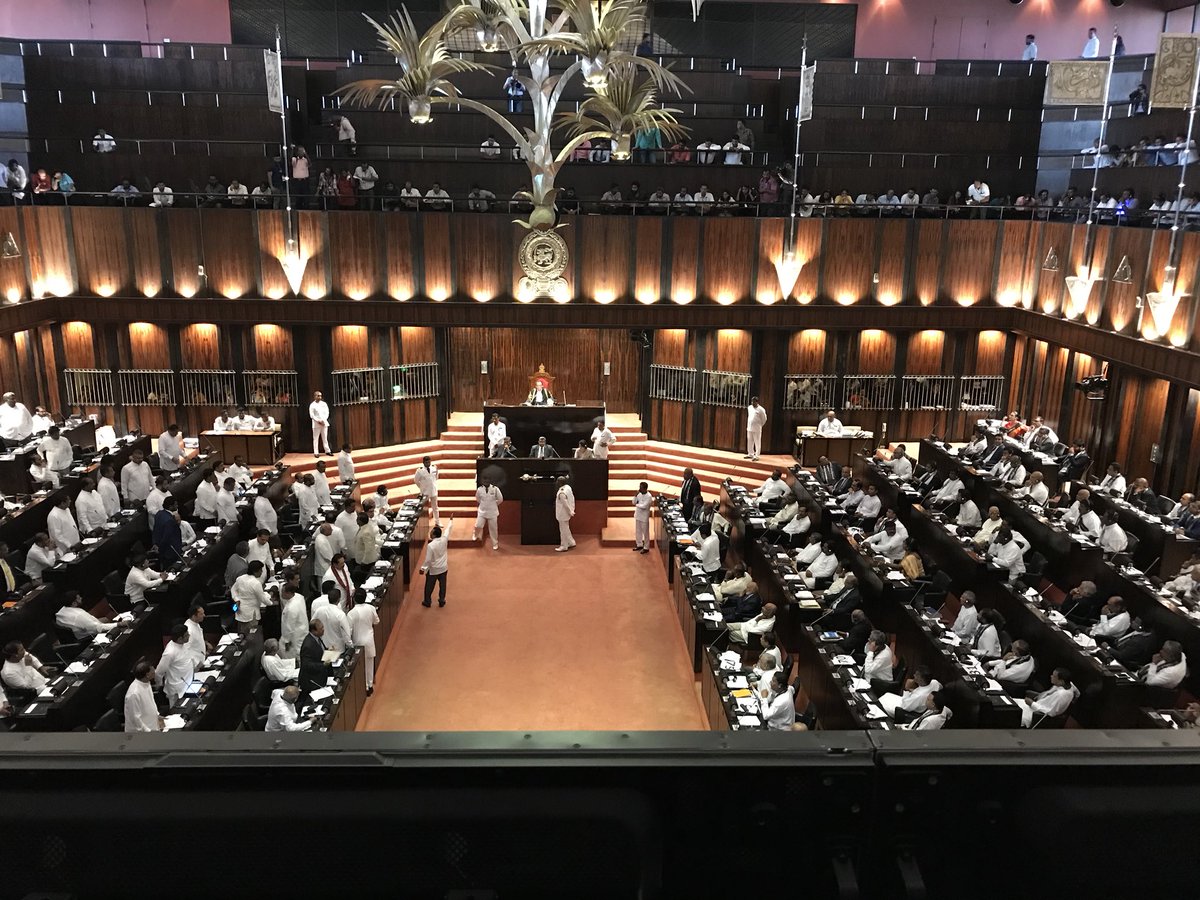 The new session of Sri Lanka's parliament will sit starting today until April 22.
This is the first meeting of Parliament since the April 1 declaration of a state of emergency by President Gotabaya Rajapaksa in response to massive protests over food and fuel shortages, corruption, record inflation and rolling power cuts. Large portions of Rajapaksa's ruling coalition, including the Sri Lanka Freedom Party, defected following the emergency declaration. This politically undermined the ratification of emergency powers to the President by Parliament. The state of emergency was revoked on April 5, days ahead of the potential parliamentary vote. All 26 ministers in the President's cabinet, save for the Prime Minister Mahinda Rajapaksa — the President's brother — also resigned, and a new cabinet is expected by the time Parliament sits.
Expect President Rajapaksa and his Sri Lanka Podujana Peramuna (SLPP) party to have a difficult time consolidating a majority in Parliament's new session given the banding together of opposition factions, compounded by defections from the ruling coalition. Expect Rajapaksa to face a vote of no confidence in Parliament unless he acts quickly to address protestors' demands. Therefore, expect the Rajapaksa's SLPP party to make concessions for greater inclusion in parliament.
Wake up smarter with an assessment of the stories that will make headlines in the next 24 hours. Download The Daily Brief.
Shravan Krishnan Sharma
Shravan is an Analyst at Foreign Brief and a graduate student at the Paris School of International Affairs, Sciences Po, where he is developing specialties in Asian Studies and Intelligence. His specific interests are in military affairs, international security, space law and nuclear disarmament.