The Italian referendum: reign or resign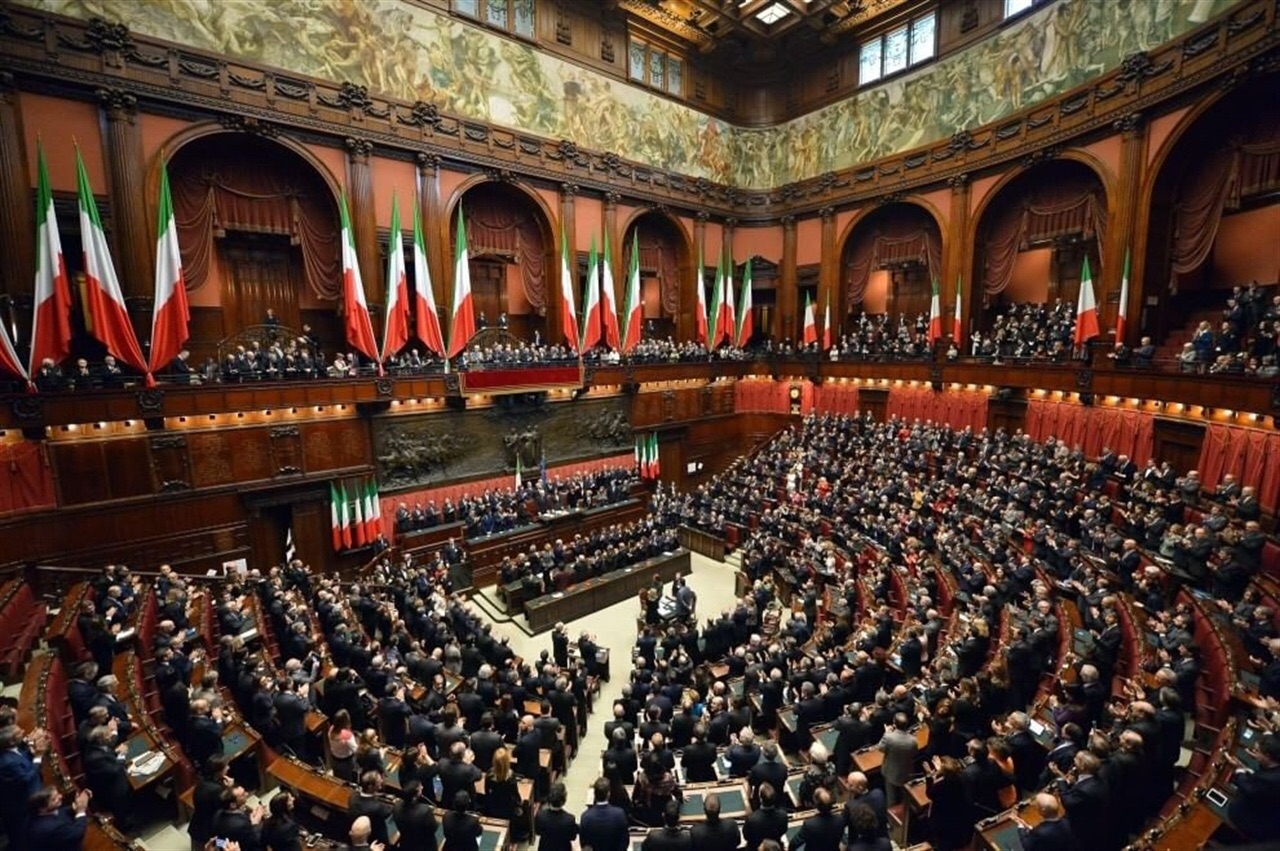 WHAT'S AT STAKE
Italy will hold a referendum on December 4 that could have massive implications, both at home and abroad. Italians will be asked to approve changes to the constitution that remove the requirement for the Senate to approve all legislation. The reforms would also reduce the size of the upper house from 321 senators to 100, and transform it into a body that represents Italy's 20 regions.
Those who back the referendum, including Prime Minister Matteo Renzi, say a 'yes' vote will enable more efficient, responsive and stable governance and improve relations between central and local authorities. Those who oppose it argue the changes would remove vital checks and balances in a country that has historically been prone to populism.
Renzi has repeatedly pledged to step down should the referendum fail, setting the stage for further political uncertainty. Italy is used to this kind of churn – the country has had six governments in the past decade and adding another to this list is unlikely to prove fatal. On the other hand, the EU, still reeling from Brexit, will soon have to contend with an onslaught of far-right parties vying for power in the Netherlands, France and Germany.
The resignation of Mr Renzi, a champion of EU principles, would not only be a blow to the bloc, but would also strengthen the resolve of the populist, anti-EU Five Star Movement (M5S). M5S has campaigned strongly against the referendum, capitalising on a wave of anti-establishment sentiment to cement its position as Italy's major opposition party.
The latest opinion polls suggest Italians are leaning towards rejecting the reforms, with some 52 per cent saying they would vote 'no'. Indeed, since June only 15 per cent of all polls have shown that a majority of Italians support Renzi's reforms.
DOMESTIC POLITICS
If Italy Votes 'No'
A 'no' vote is the most likely outcome of the referendum and the one that would have the biggest ramifications for politics inside Italy. Because Renzi has explicitly staked his political future on the referendum's success, much of the population sees the vote more as a plebiscite on Renzi than on constitutional changes. If the people reject Renzi's reforms, he will be discredited regardless of whether he makes good on his pledge to step down. The sidelining of Italy's most energetic and credible reformer would also dampen the prospects of addressing the country's economic and political dysfunction.
A Renzi resignation would give the president several options to create a new government. He could appoint a new prime minister to lead a caretaker government, or he could call for early elections in late 2017. Potential candidates for the top job include Economy and Finance Minister Pier Carlo Padoan, Senate President Pietro Grasso (a former anti-Mafia prosecutor), and Culture Minister Dario Franceschini, a former leader of Renzi's Democratic Party (PD).
Another option would be to reject Renzi's resignation and ask him to seek a mandate from parliament to form a new government until the next elections. Whatever the case, the PD – Italy's largest party – would likely find itself in disarray, which would create a vacuum for M5S to exploit. Currently, M5S is polling at only a few percentage points behind the PD; if early elections are called, a populist victory becomes a distinct possibility. The likelihood of M5S coming to power completely depends on how Renzi and his party would deal with the aftermath of a "no" vote.
If Italy Votes 'Yes'
A 'yes' vote, though less likely, is still a real possibility. This outcome would help reduce legislative gridlock by disempowering the Senate, and would clear the way for Renzi to push reformist measures through the lower house, where his coalition dominates. In the short term a 'yes' vote would be a victory for the reformist, pro-EU establishment, and create stable expectations for Italy's near-term political and economic future.
The New Electoral Law
The referendum results will also interact with a new Italian electoral law. Introduced in 2015, the law dictates that if a party wins 40 per cent of the vote, it receives 55 per cent of seats in the lower house, concentrating power in the hands of the largest party. The law is due to be examined by the Constitutional Court after the referendum, adding an additional layer of uncertainty to Sunday's vote.
If the referendum passes and the electoral law remains largely unchanged, the Italian party that wins the most votes would gain a disproportionate degree of dominance. With the Senate sidelined and the lower house rigged to catapult the largest party to a majority and push through laws despite Italy's fractured political scene. This could allow Renzi's PD to pass broad reforms or provide populist movements like M5S a much clearer path to power.
However, it is quite possible that the electoral law will be modified either through legislation or a court ruling, reducing the concentration of power that would otherwise result.
Regardless of the outcome, the attention and public debate in the lead-up to the referendum increased the population's awareness of Italy's need for reform. This could boost future support for educational, judicial and economic reforms designed to ameliorate Italy's long-running malaise, though this will hinge on which party is in power.
ECONOMIC FACTORS
Italy's economy remains mired in a period of stagnant growth and investment. In September, the government revised its GDP growth forecast for 2016 and 2017 down from 1.2 per cent to 0.8 per cent, and 1.4 to 1 per cent respectively. Despite this, in October the Renzi administration pushed through a budget that featured a raft of spending measures, including $7.5 billion to boost low pensions, a $2.6 billion public stimulus plan and more money for health. While Mr Renzi argues the spending is based on "merit and need", his opponents say he is trying to woo supporters ahead of Sunday's career-defining referendum.
Italy's 2017 budget has also exasperated the EU, which has strict rules about the size of budget deficits. The combination of higher than expected spending and lower growth means the country's deficit will increase to 2.3 per cent in 2017, above the EU-approved target of 1.8 per cent. This makes Italy's budget inconsistent with EU law, leaving Rome susceptible to fines.
However, punishing Italy for spending too much would be counterproductive. Italians – an increasingly Eurosceptic demographic – would react badly to EU leaders directing their government to cut spending; the country's per capita income has shrunk by 12 per cent since 2007 and unemployment has remained at 11 per cent for four years. Brussels acknowledges this and has announced that it will hold off imposing fines until at least March 2017.
Sunday's referendum provides an opportunity for Italians to vent their economic frustration, both at the Renzi government and the EU, which continues to champion austerity over investment. Ultimately, continued economic sluggishness improves the prospects of populist movements like M5S coming to power.
For international traders, the political risk associated with a 'no' vote is relatively small, especially when compared to Brexit or the US election. Italy's public debt rating might be downgraded by rating agencies – which are waiting until after the referendum to make a reassessment – but most markets have priced in such an outcome. That said, a 'no' victory will boost the popularity of anti-EU parties that oppose the referendum, providing fodder for their future electoral campaigns and allowing for the possibility of an Italexit in the medium- to long-term.
EUROPEAN IMPLICATIONS
If Italy Votes 'No'
A 'no' vote would represent yet another blow to the EU. A rejection of Renzi would mean a rejection of the pro-EU establishment (Europe's leaders also tend to support Renzi's reforms), and would pave the way for the M5S to become more influential.
There is also political contagion for Brussels to worry about. The resignation or internal collapse of the Renzi government would create a vacuum for M5S to exploit, which would in turn encourage Eurosceptic parties across the continent. M5S has called for a referendum on membership in the Eurozone, and the more this cry is heard in Italy, the more plausible it seems in the rest of Europe. The success of Eurosceptic parties in one country implicitly confirms the validity and importance of their message in others.
Elections will be held next year in the Netherlands in March, France in April, and Germany sometime around September. In the Netherlands and France, populist movements have a real chance of winning and, while they have no realistic path to gaining power in Germany, they are expected to gain seats in parliament.
Financial contagion is also a risk. While the markets seem to have largely priced in a 'no' result, the uncertainty that would follow Renzi's resignation is likely to lower investor confidence. This in turn could cause investors to doubt the government's $5.3 billion recapitalisation plan for Italy's tottering banks. Such recapitalisation is badly needed – many of Italy's largest banks are carrying massive amounts of bad debt and some are dangerously overleveraged.
Italy's state debt is also becoming slightly more expensive to finance. However, the risk that Italy's crippled banking sector might spread instability beyond the country's borders is contingent upon the decisions made by Italy's government after a 'no' vote.
If Italy Votes 'Yes'
A referendum win for Renzi would demonstrate a strong popular mandate for his policies, which would give him a more credible voice in European politics. The Italian premier is one of the most vocal anti-austerity leaders in the EU and also speaks for countries that have been disadvantaged by the migrant crisis. However, it is also probable that the prime minister's recently strident stance on austerity and migrants is at least partially motivated by the desire to win popular support. In this case he might tone down his rhetoric somewhat if he won the referendum.
Simon Papagiorcopulo
Simon is the founder of Foreign Brief who served as managing director from 2015 to 2021. A lawyer by training, Simon has worked as an analyst and adviser in the private sector and government. Simon's desire to help clients understand global developments in a contextualised way underpinned the establishment of Foreign Brief. This aspiration remains the organisation's driving principle.