The outsized influence of Greenland's elections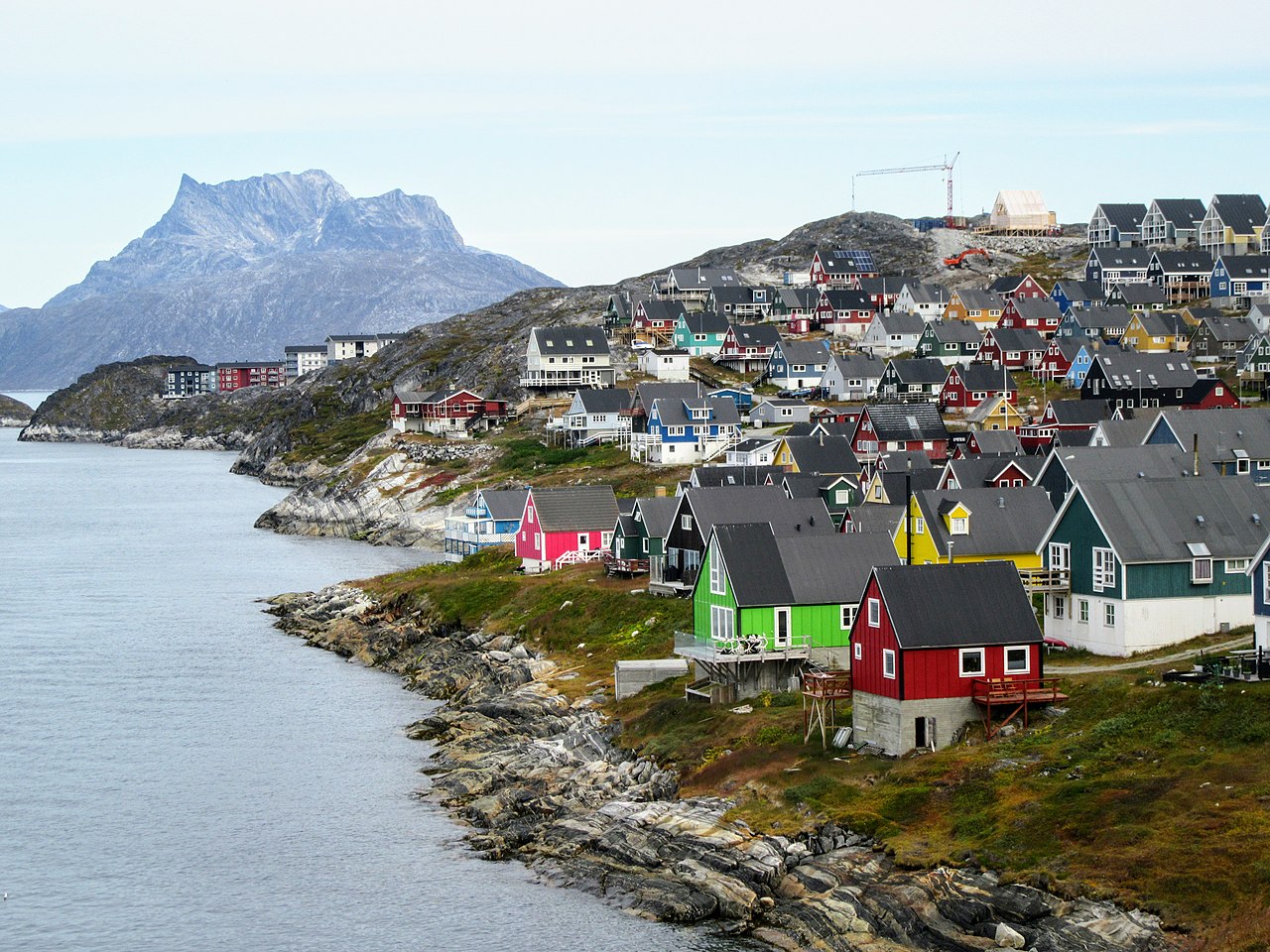 WHAT'S HAPPENING?
For the first time in decades, Greenlanders have elected the pro-independence, Inuit Ataqatigiit party (IA), which ran on a platform of scrapping a controversial mining project and rethinking Greenland's relations with Denmark.
KEY INSIGHTS
– China and the US are both looking to increase their supply of rare earths, which Greenland has in abundance and which are of critical importance to signatories of the Paris Climate Accords
– China and the US are both eager to expand their influence in Greenland as the effects of climate change affect shipping lanes and access to resources
– The IA is keen to push for more independence from Denmark, raising the risk of interference from China and the US and a dramatic realignment of Greenland's budget
The island nation of Greenland rarely looms large in international politics. However, the effects of its recent election could spill across many more capitals beyond Nuuk. The Inuit Ataqatigiit (IA), Greenland's left-wing party, won the election on a platform that opposed the Kvanefjeld mining project on environmental grounds. The IA won 37% of the vote against Siumut, a social democratic party, which received 29%. The IA has been the opposition party in Greenland for most of its history, with the pro-mining Siumut dominating Greenland's politics for over 40 years. Now, the IA is in a prime position to upend Greenland's relations with Denmark and influence the supreme geopolitical conflict of the current era, that between Beijing and Washington.
THE SEEDS OF DISCONTENT
In the run-up to the election, Greenland Minerals, an Australian company, had spent millions of dollars on the Kvanefjeld mining project. One of Greenland Minerals' largest shareholders is Shenghe Resources, a Chinese company that buys rare earths for processing in China, usually through partnerships with foreign companies. In its pitch to Greenlanders, Greenland Minerals cited the potential for the mine to become 'the most significant Western world producer of rare earths', with the ability to produce uranium. But despite the possible boons of the mining project, environmental concerns campaigned on by the IA ultimately prevailed at the polls.
Regardless of the IA's victory, the battle for Greenland's rare earth supplies seems far from over. This is because China and the US are looking to increase their grip on rare earths, which have increased in prominence for countries that are signatories to the Paris climate accords. China is the source of 80% of rare earth imports to the US, a reality that has driven Washington to seek to secure and diversify its supply chain after Beijing declared rare earths a 'strategic resource.' With the help of the Pentagon, the US is investing in domestic processing sites, including one in Texas capable of producing a quarter of global rare earth oxides supplies.
The US and China have begun vying for influence in Greenland as climate change makes its rare earth deposits become more accessible as well as reshapes proximate global shipping lanes through the Arctic. While former US president Donald Trump's proposal to buy Greenland was not taken seriously, Greenland does play an important role in US national security. Denmark responded that Greenland, which has been a self-governing unit within the Kingdom of Denmark since 1979, was not for sale. Copenhagen controls Greenland's foreign, monetary, and defence policies, and Greenland's economy is heavily reliant on an annual grant from the Danish government worth around $600 million. Copenhagen's contribution represents half of Greenland's yearly budget and is a lifeline for much of Greenland's economy.
Despite Trump not initiating serious efforts to acquire Greenland, his administration did send Greenland $12 million to help spur economic development and drove the opening of a US consulate in Nuuk. The capital is home to roughly one-third of Greenland's 56,000 residents, most of whom live along the coastline, as 80% of Greenland's landmass is covered in ice year-round. The US also hosts the Thule Air Base in the far north of the country — access to the Arctic remains vital to US security against both China and Russia.
GEOPOLITICAL COMPETITION ABOUNDS IN THE NORTH ATLANTIC
Greenland is one of the least densely populated islands in the world and most of the country is inaccessible. Despite its small population, Greenland now looms large in global politics and both China and the US are likely to capitalise on the circumstances that brought the IA to power. As climate change continues to affect Greenland and the Arctic, the battle for control over natural resources and proximate waterways is likely to heat up. Greenland's economy is likely to remain heavily reliant on Denmark in the short-term, but continued economic reliance on one nation is something the IA is keen to reform.
Despite its deep economic dependency on Denmark, the IA is still likely to push for more independence. Further self-rule would come in the form of greater control over economic policy, relations with foreign nations looking to establish outposts in Nuuk, and possible benefits of Greenland's untapped resources. This would likely raise the risk of interference from both Washington and Beijing in Greenland's future political and economic relations. While unlikely, a Chinese military presence in Greenland — an idea spurned in 2016 — would push Chinese influence well beyond the sphere of its naval might in East Asia. If the IA gained independence for Greenland and granted concessions for China rather than the US, that would likely be a major provocation for Washington and NATO. While the long-established US Monroe Doctrine calls for a unique sphere of influence for Washington in Latin America, the North Atlantic is also implicitly an area of strategic value for Washington. As such, the likelihood of competition between the US and China in the North Atlantic is set to continue to grow.
The debate over the Kvanefjeld mining project helped bring the IA to power and this particular project is on hold, for the time being. However, mining in Greenland remains a possibility with the potential to generate significant economic benefits for most Greenlanders. But, lacking sufficient capital for its own ventures, future mining projects would be subject to foreign ownership and interference risks that could harm Greenland's economy if it starts to move away from Denmark for funding. In this scenario, Greenland's economy would risk being tied to opaque ownership structures and companies with Chinese or Russian funding that could face sanctions, which would expose Greenland to sanctions risks as well. The recent vote shows a desire for increased independence, but too sudden a shift to self-governance could have the adverse effect of challenging Greenland's sovereignty and rights to its own resources.
An independent Greenland would likely find strength in its natural resources and strategic position in the North Atlantic. Absent Danish funding or a fully-fledged mining sector, Greenland would remain economically weak. However, a Greenland with active Chinese and US interests that is isolated from Denmark will likely be an attractive stage for geopolitical competition and proxy battles for the two leading powers of the 21st century.