Vladimir Putin to Meet Indonesian President Joko Widodo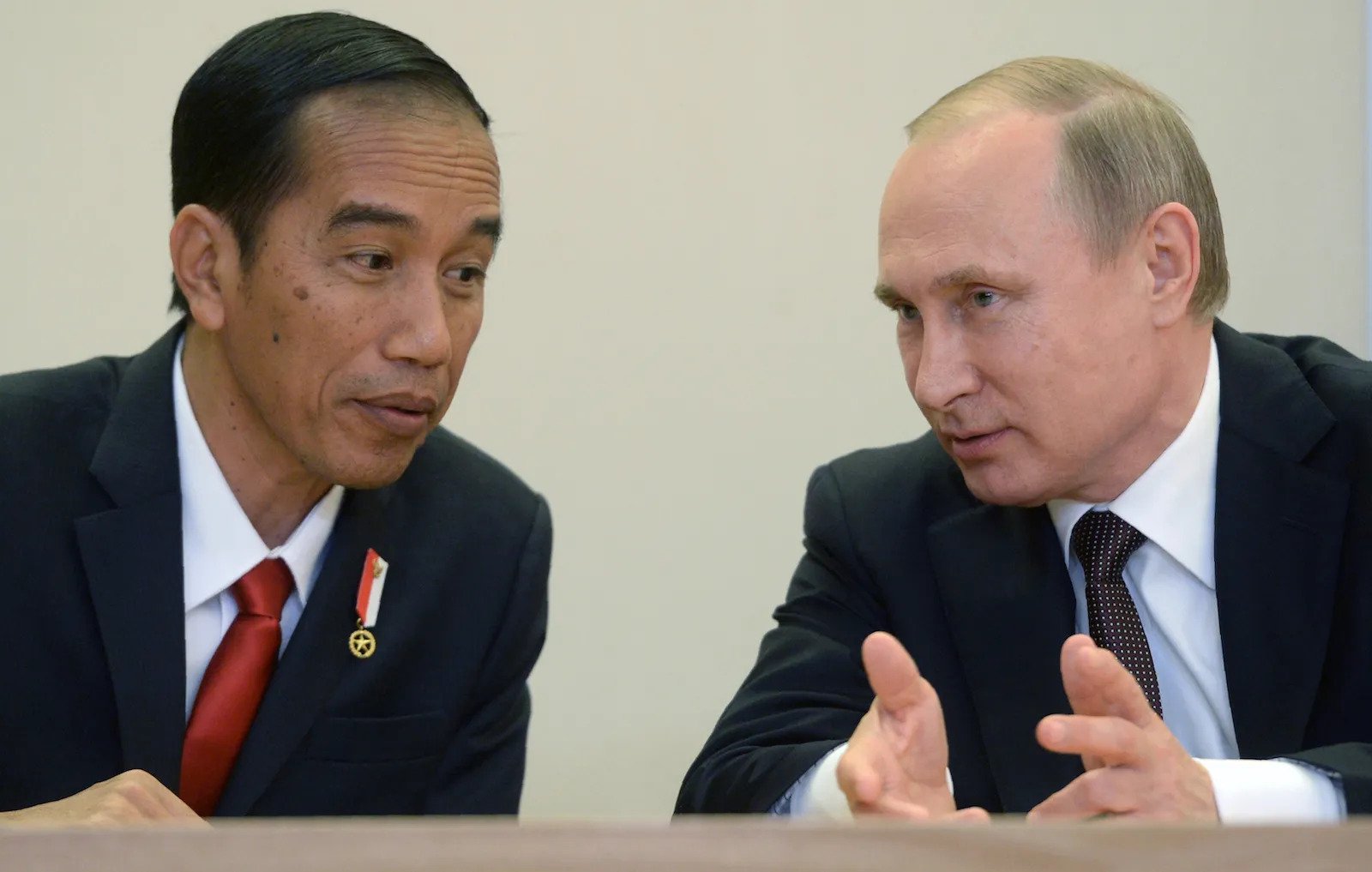 Russian President Vladimir Putin will today meet with his Indonesian counterpart Joko Widodo in Moscow.
The meeting is set to take place before Indonesia hosts the G20 summit in November. Despite some members' attempts to bar Russia from partaking in the upcoming summits due to the invasion of Ukraine, Widodo has invited Putin along with Ukrainian President Volodymyr Zelensky to the summit. For Moscow, this move strongly suggests that Jakarta—instead of joining the likes of the Group of Seven to isolate Moscow internationally— will attempt to remain neutral during the conflict.
Jakarta is feeling the direct impacts of the global food crisis caused by the Russia-Ukraine war. While Jakarta has previously expressed strong condemnation for the war, these considerations are causing Indonesia to soften its stringent approach against Moscow in the short-to medium-term. In addition to urging both Russia and Ukraine to engage in new dialogue, Jakarta will also likely call for the reintegration of wheat and fertilizer products into the market to alleviate the ongoing food crisis. In this context, during the meeting today, Jakarta will likely voice the possibility of opening up a corridor from the occupied territories of Ukraine to regulate grain and fertilizer exports.
Download the Daily Brief app to stay ahead of geopolitics with daily, short, forward-looking analysis of geopolitical events before they hit the headlines.
Can Eker
Can is a Publisher and Analyst with Foreign Brief and currently pursuing his PhD in the Department of History at Bighampton University. His research there primarily focuses on the 19th-century Balkan independence movements.