Will Australia follow Trump's Middle East policy?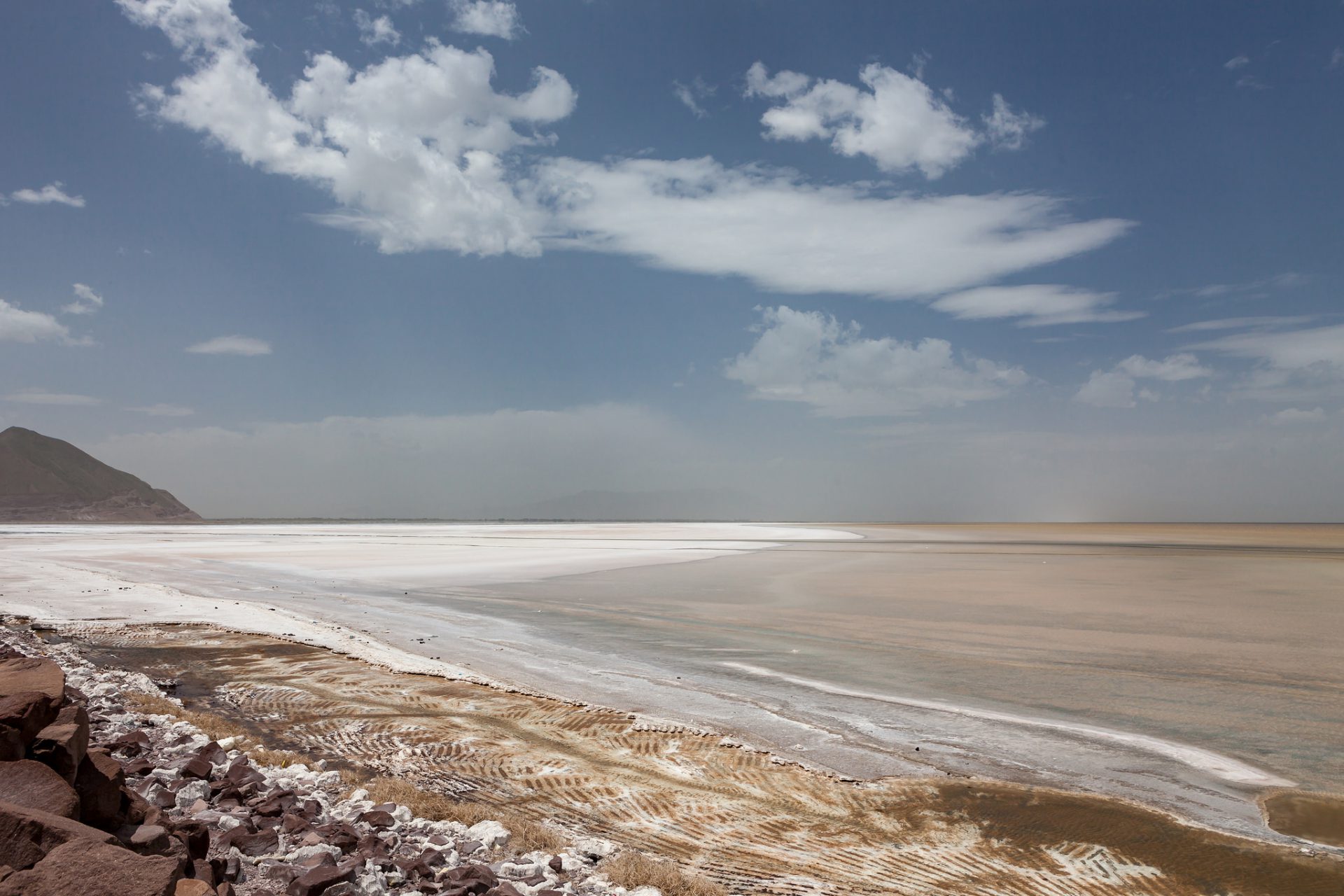 WHAT'S HAPPENING?
Australian Prime Minister Scott Morrison is reconsidering his government's position on the Joint Comprehensive Plan of Action (JCPOA) — commonly known as the 'Iran deal' — ahead of an 'Iran review' in December.
KEY INSIGHTS
– Australian support for US sanctions on Iran could be misplaced, as sanctions may not succeed in forestalling Iran's nuclear capability or aggressive posture against US interests in the Middle East
– The targeted sanctions seem to ignore Iran's dire environmental situation, which could undermine stability in the region
– Reviewing Australia's stance on the Iran deal reflects Australia's shaky support for multilateral institutions and contradicts Canberra's support for a rules-based global order
POLICY DESPERATION IN WENTWORTH
On October 16, Australian Prime Minister Scott Morrison presented two policy review suggestions to shore up a critical byelection result in the Division of Wentworth, an electorate with a high proportion of Jewish voters. Reversing longstanding bipartisan policy, Morrison stated that the government was considering relocating the Australian embassy from Tel Aviv to Jerusalem, and 'reviewing without prejudice' Australia's support for the Iran deal.
Morrison's announcements preceded new rounds of US sanctions on Iran, which took effect on November 11. The sanctions are intended primarily to restrict Iran's energy sector exports which supply the country with 80% of its revenue, as part of Trump's plan to seek a more comprehensive deal with Iran following his decision to exit the JCPOA in May. The Eurasia Group states that Iran's oil exports have fallen from 2.7 million barrels a day to 1.2 million — costing Tehran up to $2.5 billion a month. Accordingly, the Iran deal, which had promised Tehran sanctions relief, is at risk of collapse. Although the White House celebrated Morrison's statement and encouraged Australia to help support the process of "seek[ing] a better deal with Iran", Canberra's announcement puts is at odds with China, Russia, the UK, Germany, and France, who continue to support the deal.
Trump's threats to punish those still trading with Iran illustrate Washington's preference for unilateralism. This contrasts strongly with the Iran deal, which is a clear exercise in multilateralism. Upheld by the UN (under United Nations Security Council Resolution 2231) and the International Atomic Energy Agency — which has reported that Iran is abiding by the terms of the deal — the pact has been labelled by the EU as being "crucial" for global security.
WATER SCARCITY AND IRAN'S 'STRATEGIC DEPTH'
The Trump administration's aggressive stance toward Iran displays the President's transactional mindset which challenges multilateral decision-making.
Trump's withdrawal from the Iran deal displays his misguided assessment of the sources of domestic instability within Iran. Trump has claimed that political demonstrations within Iran this year are the result of Iranians "acting against a brutal and corrupt regime". But the protests may have more to do with the fear of acute water shortages. Specifically, Iran's water crisis has been defined by the head of the Iranian Department of the Environment as a bigger threat to Iran than the US or Israel. The severity of the crisis is starkly illustrated at Iran's famous Lake Urmia, which has shrunk by almost 70% from 1970s levels.
Water scarcity has the potential to be catastrophic for Iran. Traditionally, the water extraction system in Iran — the qanat-system — was built upon inter-community collaboration. However, after the 1979 Revolution, water modernisation projects such as unimpeded dam construction and inter-basin water transfer projects have been heavily government-led to cope with Iran's population growth. The lack of public participation in water management means the regime in Tehran is blamed for the ensuing water shortages and the associated agricultural and economic issues. Notably, the protests that Trump referred to have originated in provincial cities and towns where there are already a number of climate refugees — many of whom were farmers unable to irrigate their crops.
Moves toward harsher sanctions could cause severe instability and human suffering in Iran; Australia risks being complicit in this process. Aggressive US sanctions will continue to stretch resources, and impact the political, environmental and economic situation of everyday citizens within Iran. The spill-over effects of resource shortages and an economic depression could also dangerously destabilise the ecologically fragile situations in Iraq and Afghanistan; water levels in the Tigris and Euphrates rivers are declining and there is tension between Iran and Afghanistan over usage of the Helmand River.
Despite the demonstrations and the burden of US sanctions, Tehran has not scaled back its aggressive foreign policy. In October, an Iranian Revolutionary Guard Corps General vowed to keep an 'effective' presence within Syria. The Revolutionary Guard has stated that positions in Iraq, Lebanon, and Syria form part of their 'strategic depth' in their cold war with Saudi Arabia. US army officials recognise that the oil sanctions could increase the potential for confrontation with Iran and there is little likelihood that Iran would heed the Trump administration's call to 'retreat' from the Middle East. As such, increased support by the Australian government of Trump's posture is unlikely to coerce Iran to concede to US demands.
AUSTRALIA'S INSINCERE MULTILATERALISM
Under visible pressure, Iranian President Rouhani's administration may overcompensate and fuel the strategic competition between Iran, Saudi Arabia, and Israel. In such a scenario, Tehran could return put pressure on Australia through its influence with Shia militia in Iraq, where Australia maintains a military presence.
Australia's shift away from the multilateral approach to security issues would present a dangerous precedent. Canberra risks being perceived as awkwardly shifting between support for and rejection of international agreements. This could undermine the confidence of regional partners like ASEAN, which Canberra describes as being "inextricably linked to Australia's economic and security interests". ASEAN supports the Iran deal and signed a 'friendship deal' with Iran earlier this year.
Off-siding ASEAN could also impact Australia's relationship with Indonesia — demographically and economically the largest ASEAN member — with which Canberra is hoping to sign a free trade agreement before the end of the year. Ultimately, a lack of support for multilateral agreements undercuts Canberra's ability to be trusted in international forums, impact decision-making and support shared interests and values.
As a resource-reliant and water scarce nation itself, Australia could be reasonably expected to understand Iran's situation, providing Canberra with an opportunity to act as a mediator supporting a policy of 'stabilisation'. This policy could be built upon strengthening multilateral and institutional pressure on Tehran to improve its water-management, rather than committing to a policy of escalation between Iran and the US. But this opportunity has likely been foregone with Morrison's announcements.
Australia is not a signatory to the Iran deal and does not gain much from a show of support for Trump's withdrawal. If anything, an Australia that follows Trump's rejection of multilateral agreements directly undermines its commitment to a rules-based order, as outlined in its own 2017 Foreign Policy White Paper. Morrison did not consult Australia's intelligence agencies, security agencies or policy departments before his decision, nor was the decision supported by them afterwards. This means that Morrison may ultimately be fighting an uphill battle to change Australia's posture toward Iran in December.