Willing but reluctant: Australia and human rights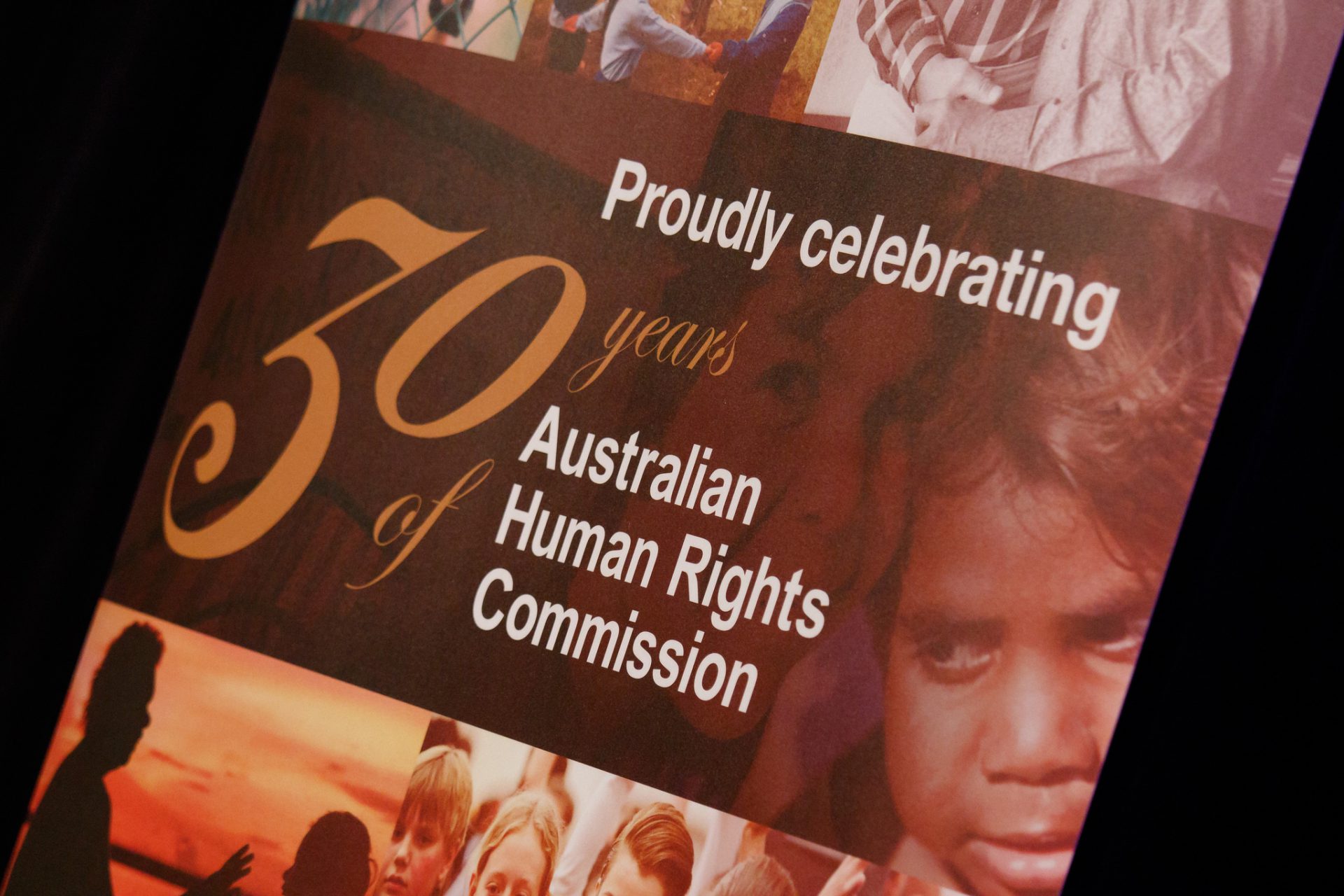 WHAT'S HAPPENING?
Australia's approach to human rights has come under the spotlight with recent headlines concerning Saudi teenager Rahaf Mohammed Al-Qunun and Bahraini footballer Hakeem Al-Araibi.
KEY INSIGHTS
– While Australia has a long history of human rights advocacy, its own mixed human rights record has come under increasing global criticism
– The flouting of international law surrounding the forced return of refugees to their countries of origin, as well as the detention of asylum seekers and immense backlog of visa processing, has led to attempts by some Australian officials to discredit international institutions and human rights officials
– Australia's complacency in the Al-Qunun and Al-Araibi cases may damage its reputation as a bastion for human rights advocacy and human rights protection in the Asia-Pacific region
Canberra's international approach to human rights has come under increased attention after two high-profile human rights cases. The plight of Saudi teenager Rahaf Mohammed Al-Qunun — who fled her abusive family and sought refugee status in Australia — and Thailand's detention of Bahraini footballer and recognised refugee Hakeem Al-Araibi have put Australia's globally significant position as a champion of human rights in the spotlight.
While Al-Araibi was eventually allowed to return to Australia following immense pressure on Thai authorities, Al-Qunun failed in her bid to be accepted into Australia; Canada granted her asylum status instead. Both of these cases have demonstrated Canberra's complacency in processing refugee applications and its inconsistent regard for international humanitarian law.
A MIXED RECORD
Canberra's human rights record both domestically and internationally has been highly varied. It has long portrayed itself as a regional champion of human rights. Its successful campaigns for rotating positions on the United Nations Security Council and the Human Rights Council carried promises of strengthening human rights institutions and promotion of the rights of women and girls, along with focusing on good governance. While domestically Australia lacks a Bill of Rights or equivalent, it has long been a fervent promoter and early adopter of civil and democratic rights. This reputation has, in part, led it to become a favoured destination for refugees and asylum seekers.
Despite this, Australia has regularly come under global pressure for other aspects of its human rights record, leading to senior government officials to hit back and attempt to discredit international officials and institutions. There has been increasing global concern about the mistreatment of indigenous people and growing xenophobia and racism in public discourse, along with Canberra's hard-line approach towards asylum seekers and refugees, namely its mandatory detention and offshore processing policies. These criticisms, particularly relating to offshore detention, have been raised by foreign governments, non-governmental organisations and international bodies as the Human Rights Council.
FLOUTING THE LAW
Australia's refugee policy has come under scrutiny for its numerous contraventions to international law. The violations include 'refoulement' or the forcible return of asylum seekers and refugees to their country of origin despite risks of persecution. Canberra is party to the Convention Relating to the Status of Refugees which prevents refoulement, but it has been accused of returning refugees to nations such as Sri Lanka where they face torture. in 2014, Australia passed legislation which stated the country's non-refoulement obligations were 'irrelevant' in the case of 'unlawful non-citizens'.
The process of immigration detention and lengthy periods of processing have also come under question. Numerous reports within offshore detention centres on Manus Island and Nauru have found asylum seekers living in poor living conditions, with rampant mental health and self-harm issues, and sexual abuse. Australian authorities have regularly dismissed these concerns. For example, after the UN Special Rapporteur on Torture presented an interim report in Geneva finding Australia's immigration detention policy violated multiple international statutes on torture and inhumane punishment, then prime minister Tony Abbott suggested that Australians were "sick of being lectured to by the United Nations" and that it would have more credibility if it acknowledged Australia's 'stop the boats' policy.
Delays to visa processing are also a regular concern. Such delays were partly the cause of Al-Qunun's pivot from Australia to Canada. Human Rights Watch suggested that Australia moved far too slowly in processing her request for asylum, with Home Affairs Minister Peter Dutton claiming that the case would be processed 'in the usual way' despite the urgency. While Australia continued to process her application, Canada was approached by the UN High Commissioner for Refugees and rapidly accepted her claim. Al-Qunun is not the only one whose application endured a lengthy wait — unresolved refugee applications more than doubled from two years ago to over 53,000 applications, and unresolved citizenship applications have blown out to over 200,000.
LOSING FACE, LOSING INFLUENCE, LOSING LIVES
Australia's failure to act swiftly for Al-Qunun and Al-Araibi has already damaged its international reputation. While Australia's slow response may have frustrated some non-governmental organisations, it may damage its reputation more broadly including within the UN Human Rights Council. Australia, in its second year as a Council member, has already come under scrutiny for complacency about its own domestic human rights record and failure to respond adequately to human rights abuses abroad. Canberra's hesitancy will undoubtedly be felt in the future, which may jeopardise its ambitions to become more active in the international arena.
This could have significant implications in the Asia-Pacific region, where there are few options to fill the advocacy vacuum left by the US under the Trump administration. While the Western world has sought to become more united in human rights advocacy, and nations such as Canada have emerged as major human rights advocates — evidenced in recent public spats with Saudi Arabia and China — there are few Western nations with as much power and influence in the Asia-Pacific as Australia. Canberra's is delayed action could mean that human rights abusers see a window of opportunity, especially in Myanmar and Sri Lanka, where Australia has been accused of 'hopelessly weak' responses to human rights violations.
The Al-Qunun and Al-Araibi cases have highlighted several flaws in Australia's human rights and immigration program. While largely well-intentioned, it suffers from increased complacency, flouting of international law and discrediting of institutions. Australia has taken some steps to resolve its visa and refugee backlog, including increasing the number of resettlement places from 13,750 to a 'ceiling' of 18,750 in 2018-2019. However, without a better alignment of its domestic and international approach to human rights, Canberra will only serve to further damage its reputation and broader human rights protection.