The triumph of Benjamin Netanyahu and what's to come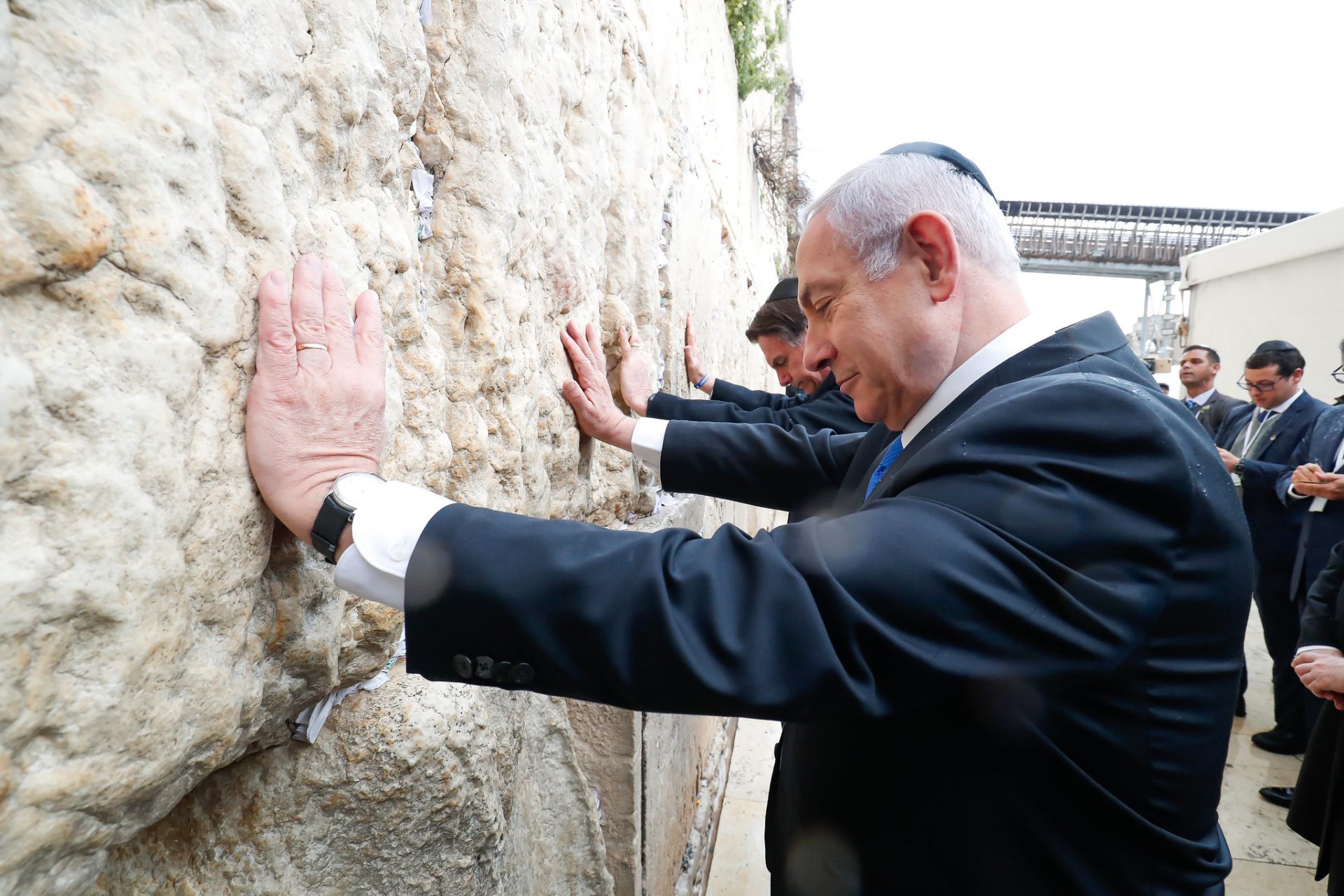 WHAT'S HAPPENING?
Israeli Prime Minister Benjamin Netanyahu – or Bibi as he is commonly known – has survived a strong challenge from Benny Gantz and his Blue and White Party in recent national elections and is currently in talks to form a coalition government.
KEY INSIGHTS
– Netanyahu is likely to make good on his word to annex parts of the West Bank and neuter the power of the Supreme Court in order to placate key coalition partners and to stave off a potential indictment on corruption charges
– The increasingly ultra-nationalistic character of Israel's government and particularly a decision to annex the West Bank will alienate US Democrats, paving the way for an eventual reorientation of the US-Israeli relationship
AN ERA-DEFINING WIN
Just a few months after Israel's Attorney General Avichai Mendelblit said that he intended to indict Netanyahu on several charges relating to corruption, the incumbent prime minister appears to have won another term. Both Netanyahu's Likud and Benny Gantz's Blue and White parties each won 35 seats but only Bibi has a clear path to forming government.
Accordingly, the next government of Israel is likely to be made up of Likud in partnership with parties that have previously formed coalition governments under Netanyahu's leadership. Such parties — which predominately have religious-nationalist and settler constituencies — include Kulanu, Shas, United Torah Judaism, New Right and Yisrael Beiteinu. These parties will likely be joined by a United Right alliance consisting of the Jewish Home and the ultra-nationalist Tkuma and Otzma Yehudit parties.
THE RISE OF BENNY GANTZ
The rise of Benny Gantz — a political novice and former chief of general staff of the Israeli Defence forces — can only be understood in the context of the corruption allegations circling Netanyahu and the demise of the Labor Party. While erstwhile a force in Israeli politics — leading out nine out of sixteen Israeli governments from 1969 to 2011 — the party has recently experienced a precipitous decline. Several factors explain this decline, with the most prominent being the party's association with the Israeli–Palestinian peace process, which was launched in earnest after Labor PM Yitzhak Rabin signed the Oslo Accords in 1993. This paved the way for limited Palestinian autonomy and talks within the two-state solution framework.
From the Israeli perspective, the peace process has been a failure. Over twenty-five years of negotiations have not yielded the cherished 'peace dividend'; Palestinian unrest and intermittent conflicts with Hamas in the Gaza Strip remain the norm. A severe trust deficit and security concerns means that only 34% of Israelis back a two-state solution, compared to 42% who support annexing the West Bank. Netanyahu, the self-proclaimed 'Mr Security' has been highly effective in creating doubt over Labor's security credentials. With Labor decimated, Gantz had an opportunity to win votes from what remained of the Israeli centre and left.
The other key factor in Gantz's meteoric rise was the corruption scandals embroiling Netanyahu. Bibi is accused of accepting gifts in exchange for favours including helping expedite visas and, most controversially, attempting to engineer favourable media coverage from Yedioth Ahronoth and Israel Hayom in exchange for favourable regulatory reform.
BIBI PREVAILS
Despite putting up a spirited fight, Gantz failed to unseat Bibi. Netanyahu was able to skilfully limit some of the damage caused by the corruption scandal, portraying the investigation as a kind of liberal conspiracy and his opponent as being 'left wing'. Netanyahu was also able to leverage Israel's relatively solid economy, where GDP has grown by 75% since he returned to office in 2009.
However, Netanyahu's biggest drawing card is in the realm of foreign policy and security. Netanyahu was able to highlight to voters the existence of the most pro-Israel White House in history. Under Trump, the US has recognised Jerusalem as Israel's capital and Tel Aviv's annexation of the Golan Heights, paving the way for settlement construction announced during the campaign. Partly on Netanyahu's urging, Trump also pulled out of the Joint Comprehensive Plan of Action, the Iran nuclear deal. And the so-called 'deal of the century' Arab–Israeli peace plan, soon to be unveiled by Trump's son-in-law Jarod Kushner, is reportedly pro-Israel in the extreme. Although US domestic factors also explain some of these measures, Netanyahu has been able to take credit for these announcements.
Netanyahu was also able to point to his close ties with the Kremlin, which is increasingly emerging as a key player in the Middle East. Netanyahu has used his close personal relationship with Russian President Vladimir Putin in order to wage a series of strikes against Iran in Syria. Crucially, Netanyahu used a summit with Putin just five days before the election to announce the return of the remains of an Israeli soldier missing in action from the 1982 Lebanon War, which Russian soldiers had reportedly discovered in Syria.
Moreover, Netanyahu has cultivated increasingly open ties with mostly Gulf Arab states without giving any concessions to the Palestinians. Israeli politicians including Netanyahu himself have made trips to Oman and the UAE, while Saudi Crown Prince Mohammed Bin Salman shocked observers when he said that Israelis have 'the right to their own land.'
Aside from highlighting Netanyahu's corruption, there was little that Gantz could do to offer the increasingly conservative Israeli electorate regarding a comprehensively different vision for Israel's future. In boasting about bombing Gaza back to the 'stone age' and refusing to commit to a Palestinian state, Gantz evinced a similarly hawkish vision to Netanyahu who, unlike the political novice, is at least a known commodity.
Although Gantz won over disaffected Labor voters and those increasingly concerned about Israeli's illiberal turn, there were simply not enough of these voters to form a government. Notably, Gantz refused to deal with Arab parties — which won ten seats — adding to Arab Israelis' growing sense of alienation, particularly after reports of voter suppression emerged.
THE RECKONING TO COME
To form government, Netanyahu will be forced to rely on the support of far-right and settler parties. These parties will have even more leverage than previously because Netanyahu will need their support to gain immunity from prosecution.
Accordingly, Netanyahu may have little choice but to fulfil key settler demands in further neutering the Supreme Court and making good on his campaign pledge to annex parts of the West Bank. The Union of Right-Wing Parties has already reportedly offered immunity in exchange for annexation and a law allowing the Knesset to overrule Israel's Supreme Court.
In deciding whether to annex Jewish settlements in the West Bank, Netanyahu will have to undertake a careful balancing act. Refraining from any annexation would mean risking his own skin while annexing all settlements will strain on Israel's emerging rapprochement with parts of the Arab world, not to mention the relationship with US Democrats. Netanyahu will probably be more inclined to annex some of the less controversial major settlement blocs in close proximity to the 1967 Green Line while maintaining the status quo at the more isolated settlements.
However, when it comes to the Supreme Court, Netanyahu is unlikely to have such reservations. Although the Kulanu party had previously used its role in Netanyahu's coalition to veto a proposal to enact a Knesset override clause, the party is said to have actually lost votes in the process. Combined with the respective demands of Haredi parties and Shas for military service exemption for Orthodox Haredi men and the expulsion of African asylum seekers from the country — both moves that would require defiance of the Supreme Court — means that judicial reform is likely. This would severely undermine the rule of law in Israel and further the country's illiberal and majoritarian shift.
These two developments do not pose well for the future of the US-Israeli relationship. Eventually — possibly as soon as next year — the Democrats will return to office. A new generation of future presidential contenders including Beto O'Rourke and Alexandria Oscasio-Cortez, joined by their more established counterparts in Bernie Sanders and Elizabeth Warren, have publicly criticised Netanyahu's and Israel's growing illiberalism. Sanders called Netanyahu a 'racist' while Oscasio-Cortez even tabled cutting military and economic aid to Israel.
These attitudes are not limited to the Democratic left. Nine Jewish groups — representing a constituency which overwhelmingly vote Democrat — and four Jewish Democrats known for their ties to the American Israel Public Affairs Committee lobbying group have expressed alarm at Netanyahu's annexation pledge. As Israel moves in one direction and the Democrats move in another, a confrontation appears inevitable. If Netanyahu survives long enough to see a Democratic president, expect US support to be far more conditional than it has hitherto been.
If Netanyahu is to govern and avoid potential jail time, it seems inevitable that he will be forced to implement policies that will deepen Israel's international isolation, damage its rapprochement with the Arab world and even create a rift in the previously sacrosanct US-Israeli relationship. It remains to be seen how the ever plucky Netanyahu will balance these diverging interests.